193
9 The 21st Century and the
Changing Face of Unions
Carlow Osorio/Associated Press
Learning Objectives
After completing this chapter, you should be able to:
• Analyze the impact globalization and transnational corporations have on the power of unions.
• Describe the major changes in attitudes toward labor.
• Evaluate some of the alternatives open to labor organizations if they are to survive in the 21st century.
Globalization Section 9.1
Introduction
When considering the future of unions, one of the most important questions to ask is
whether they will survive in the 21st century. We have seen that union membership is not
what it once was. Private unions have seen a drop from an all-time high in 1954 of 34.8%
to today's low, which is nearing 6.7% (DeSilver, 2014). Although public unions grew stronger in the late 20th century, their numbers are declining as well. Many factors are working
against these organizations, and if they are to survive, it will require that they make significant changes. This chapter will explore some of the most salient reasons for this decline, as
well as possible ways that labor organizations might be configured in the future.
9.1 Globalization
Globalization refers to the way in which business is no longer confined within a particular country, but rather takes place across boundaries, time zones, cultures, and borders. It
describes the expansion of a business outside its home or domestic country to other countries, be it in trade, finance, or investments, such that the business is dependent financially on
operations in two or more countries (Greer & Singh, 2000). The global expansion of business
has had many effects on labor. This section will explore some of those consequences, including how globalization makes organizing labor more difficult and the impact of treaties on
labor, global unions, and collective bargaining.
Globalization and Transnational Corporations
One of the primary reasons that unions must change is because the world itself is changing.
Perhaps the biggest shift underway is the transition from local domestic business to business
conducted by global enterprises. Companies that conduct business in just one country are
referred to as domestic corporations. Companies that conduct business in multiple countries are transnational corporations (TNCs).
Transnational corporations are usually characterized by the breadth of their reach into
other markets, the size of their workforce, and the value of their assets. Consider the American corporation Walmart, which is the largest employer in the world. Walmart has 2.2 million workers worldwide and 11,000 stores in 27 countries (Walmart, 2014), with assets of
$59.69 billion (Wikinvest, 2014).
The "universe of transnationals is large, diverse, and expanding. By the early 1990s there
were an estimated 37,000 TNCs in the world with 170,000 foreign affiliates. Today there are
an estimated 77,000 TNCs worldwide with more than 770,000 foreign affiliates. These affiliates generated an estimated $4.5 trillion in value added, employed about 62 million workers,
and exported goods and services valued at more than $4 trillion" (United Nations, 2007).
Table 9.1 shows some of these companies. The left side of the table lists companies in terms
of foreign sales, with General Electric leading all others; on the right appear the companies in
terms of employment, with Wal-Mart employing the most workers.
Globalization Section 9.1
Table 9.1: Ranking the largest TNCs by foreign assets
The world's top nonfinancial TNCs, ranked by foreign assets, 2012
(Millions of dollars and number of employees)
Ranking by: Assets Sales Employment
Foreign
assets
TNI Corporation Home
economy
Foreign Total Foreign Total Foreign Total
1 79 General
Electric
United
States
338,157 685,328 75,640 144,796 171,000 305,000
2 32 Royal Dutch
Shell
United
Kingdom
307,938 360,325 282,930 467,153 73,000 87,000
3 22 BP United
Kingdom
270,247 300,193 300,216 375,580 69,853 85,700
4 77 Toyota
Motor
Corporation
Japan 233,193 376,841 170,486 265,770 126,536 333,498
5 28 Total SA France 214,507 227,107 180,440 234,287 62,123 97,126
6 45 Exxon Mobil
Corporation
United
States
214,349 333,795 301,840 420,714 46,361 76,900
7 8 Vodafone
Group
United
Kingdom
199,003 217,031 62,065 70,224 78,599 86,373
8 62 GDF Suez France 175,057 271,607 78,555 124,711 110,308 219,330
9 61 Chevron
Corporation
United
States
158,865 232,982 132,743 222,580 31,508 62,000
10 64 Volkswagen
Group
Germany 158,046 409,257 199,129 247,624 296,000 533,469
27 95 Wal-Mart
Stores Inc.
United
States
84,045 193,406 126,751 446,950 800,000 2,200,000
Source: United Nations Conference on Trade and Development, 2012.
How does globalization affect the future of labor? Corporations that operate transnationally and employ workers on the scale of Wal-Mart impact labor's ability to organize in any
meaningful way. First, it is difficult to organize workers when they are spread across continents. Not only are language barriers a challenge, but workers who reside in other countries
have different social and political paradigms, along with vastly different workplace customs.
Communicating with millions of workers in numerous locations with contrasting values is an
enormous undertaking; finding common ground on an issue that will unite masses of people
and on which all can agree is daunting, if not impossible.
Second, globalization greatly impacts the tools traditionally relied on by labor, such as strikes.
For example, even if a labor union in a transnational corporation could reach out to employees
across multiple countries, it would be highly unlikely to get everyone to agree to a strike and
carry it out simultaneously. Additionally, strikes are pointless if management's response is
outsourcing, which involves sending jobs to another country with a cheaper workforce. Such
a response makes the threat of a strike ineffective because the company is not concerned that
production will halt and threaten profits. Much has been written about the advantages and
Globalization Section 9.1
disadvantages of outsourcing. On the one hand, it makes products cheaper if the labor costs
less, which in turn makes a business better able to compete. On the other hand, by shipping
work overseas, jobs and even entire industries in the United States suffer (Scott, 2012).
This is not to say that globalization is without its advantages. The spread of business across
borders into countries with much less robust economies may mean better standards of living for workers in other parts of the world. Indeed, proponents of transnational corporations
often point to the economic and social impact that the influx of capital has on a poor country's
standard of living. However, it remains to be seen if globalization will have an overall positive
effect on labor and unions.
Transnational Collective Bargaining
Another impact globalization has on labor is in the use of transnational collective bargaining. This refers to a process that occurs when different unions in more than one country
negotiate jointly with the same company. Transnational collective bargaining may also mean
that a corporation doing business in many countries enters into a collective bargaining agreement with a union that represents all of those employees.
An example of a transnational agreement that was the outcome of a business operating in two
countries is the National Hockey League Players' Association (NHLPA) agreement with the
National Hockey League (which operates in both the United States and Canada). The NHLPA
is the union that represents those who play in the National Hockey League. Due to labor strife
in 2005 that shut down the entire season, including playoffs, both owners and players were
highly motivated to work together to avoid such a significant incident from occurring again.
The hockey players elected to be governed by the National Labor Relations Act in their collective bargaining agreement, even though they are located in both the United States and
Canada and the NLRA is an American law. Negotiations for terms such as salary are conducted
at a local level and are between the team and the player. Issues that concern all the players,
such as working conditions, are negotiated between the NHLPA and the owners' association
(Fournier & Roux, 2009). This is an example of a successful transnational labor agreement
implemented by labor and management, but such arrangements are rare. Therefore, it is difficult to tell if such agreements will become a regular tool used by labor.
Labor unions in the United States are well aware that the growth of transnational corporations and globalization impacts their organizations. Although some unions have not reacted
to this development, others have forged alliances with labor organizations in other parts of
the world. The following list from the AFL-CIO website is testament to that union's involvement in numerous issues in Europe, the Middle East, Africa, and South America.
• Justice for All: The Struggle for Worker Rights in Egypt, report by the AFL-CIO Solidarity Center
• The Alliance Between Indigenous Peoples and Trade Unions in Latin America, ITUC
report
• World of Work 2011, report by the International Labor Organization
• Sexual Abuse at Wal-Mart's, Hanes' and Target's Supplier Factory, video testimony
via the National Labor Committee
• Letter to Deutsche Telekom CEO Obermann from global union leaders
Globalization Section 9.1
• People's Movement in the Middle East And North Africa, AFL-CIO Executive Council,
August 2011
• Honduran workers won groundbreaking agreement with Nike, the Worker Rights
Consortium (AFL-CIO, 2014a).
Global Unions
While unions in the United States attempt to grow to embrace worldwide issues, certain global
unions already exist. They work to address issues that workers have in a global economy. One
is the UNI Global Union, based in Switzerland, which encompasses more than 900 trade unions
and represents 20 million workers. The organization divides the world into four regions—
Africa, the Americas, Asia and Pacific, and Europe—and then into sectors based on occupation,
such as cleaning/security, finance, gaming, hair and beauty, information/technology, media
entertainment and arts, sports, tourism, and the health care industry.
Acknowledging that exercising the right to strike can be difficult when it concerns workers
from numerous countries, UNI Global works to pressure companies in other ways, such as by
boycotting or addressing concerns with shareholders. It also works to achieve a better standard of living for its workers. More information about this organization and its activities can
be found at its website, http://uniglobalunion.org.
Another organization concerned with labor rights on the global scale is the International
Trade Union Confederation (ITUC) the world's largest trade union confederation. Representing 176 million workers, its primary mission is to promote and defend the rights of workers, which it accomplishes through campaigning, advocacy, and cooperation. The organization
In the News: Global Auto Union Leaders Meet With Workers
in Mississippi
In 2014 a delegation of senior-level trade union leaders traveled to Mississippi to investigate
allegations of reported international labor rights violations at a Nissan plant.
The delegation was led by IndustriALL Global Union, which represents 50 million workers in
140 countries. Workers from Nissan and Renault plants from around the world are members
of the unions represented by the delegation. The representatives reported having deep concerns about workers at the plant and sought to meet with management to discuss allegations
of mistreatment.
The United Automobile Workers union had formerly requested a multinational mediation process that would have included the United States and France (where Renault is based). If such a
mediation materialized, it would fall under international labor standards.
Discussion Questions
1. What is implied by the fact that foreign unions are traveling to the United States from
other countries to enforce labor laws?
2. In previous requests involving IndustriALL, management refused to meet with representatives. In what ways is this a wise decision by management? In what ways is this a
poor decision?
Globalization Section 9.1
is currently working on the issues of child labor and domestic workers, to name a few. The
organization's website is http://www.ituc-csi.org.
Each year, the ITUC publishes a report titled ITUC Global Rights Index: The World's Worst
Countries for Workers. In 2014 the United States received a rating of 4, which means the ITUC
has deemed it guilty of systematic violations, which the organization describes as "serious
efforts to crush the collective voice of workers, putting fundamental rights under continuous threat" (ITUC, 2014). To view the ITUC's world map to see each country's ranking, visit
http://www.ituc-csi.org/new-ituc-global-rights-index-the. To read the entire report and see
what criteria the organization used to rank countries, visit http://www.ituc-csi.org/IMG
/pdf/survey_ra_2014_eng_v2.pdf.
Treaties
Also impacting globalization, and thus the global labor movement, are the numerous treaties
to which the United States is a signatory. A treaty is an agreement, much like a contract, but
it is between two or more nations and outlines an understanding of how trade will take place.
One such treaty, the North American Free Trade Agreement (NAFTA), was signed between
the United States, Mexico, and Canada in 1994. Its goal was to open up trade between the three
countries by lifting trade tariffs. Normally, when goods are imported from another country,
the United States imposes a tax or tariff on them. This raises the price of those goods within
the United States, making it more challenging for the international businesses that produce
them to compete against the goods produced domestically. Once tariffs are lifted however, the
goods may enter the United States at greatly reduced prices, giving U.S. products much less of
an advantage over the foreign goods.
One reason the prices are so greatly reduced is that the wages paid to labor in the foreign
country are typically far less than those paid to American labor. When U.S. goods cannot compete with foreign ones, sales and profits drop, resulting in the loss of jobs. This is especially
true with the NAFTA treaty between the United States, Canada, and Mexico. Because Mexico
pays much lower wages to its workers, NAFTA has been credited with the loss of 500,000
to 750,000 jobs in the United States, as companies have moved their production operations
to Mexico. While this might seem like it would be a positive step for the Mexican economy,
such has not been the case, because the open, tariff-free trade has meant that heavily subsidized U.S. corn and other agricultural products have increased consumer food prices there
(Amadeo, 2013).
Other treaties currently being negotiated, such as the Trans-Pacific Partnership, could
have a potentially deleterious impact on American labor by providing incentives to send jobs
currently held by Americans to low-wage countries (Public Citizen, 2014). This partnership
involves the United States and 11 other countries, including Australia, Brunei, Canada, Chile,
Japan, Malaysia, Mexico, New Zealand, Peru, Singapore, and Vietnam (Office of the U.S. Trade
Representative, 2014). Though the precise terms of the treaty are not yet public, those terms,
when disclosed, may take down barriers that currently make it difficult for U.S. corporations
to do business there. If that occurs, then the United States will be able to have much cheaper
manufacturing in Vietnam than it does in the United States, where workers are paid a minimum wage, because Vietnam does not have labor unions and pays its workers one third to
one quarter less than Chinese workers, who are among the lowest paid in the world (Expose
the TPP, n.d.).
Labor Organizations in the 21st Century Section 9.3
9.2 Changing Social Attitudes Toward Labor
Globalization is not the only factor impacting labor organizations. As the world changes, so too
have fundamental beliefs about unionization. The overall approval rating for unions was at its
lowest in 2009, with 48% of the public supporting or having a positive opinion of them (Gallup, 2011). One explanation for this may be that workers no longer think unions are necessary
to ensure better employment conditions. If American workers are satisfied with their current
wages and benefits, they are unlikely to see a pressing need for a union (Greenhouse, 2011).
Another significant social change has been employers' resistance to unions. That resistance is
evidenced by the number of charges brought against employers for engaging in unfair labor
practices, the hallmark of resistance to labor organizing. Between 1957 and 1980, unfair
labor practice charges against employers increased by 750% (Weiler, 1983). Employers resist
unions because unionization often results in the need to pay higher wages and benefits, which
reduces the company's profit margin. Unionization also results in layers of administrative
compliance and costs associated with paperwork, forms, and legal advice. Because the economic stakes are so high, employers may engage in illegal acts to thwart union formation.
These tactics can be threatening to employees, who fear retaliation and the loss of their job.
So what will labor do to adjust to these ever-changing aspects of doing business? The next
section discusses some of the ways in which unions may adapt to the changing labor market.
9.3 Labor Organizations in the 21st Century
Is there a future for unions? If so, they may adopt a different configuration than currently
exists. In some places and situations, the relationship between management and labor is
being redefined and reimagined. This section discusses some of the more prevalent models
currently being explored that may result in labor surviving in a different form than seen in
the past.
Collaborative Models
One such form is known as the collaborative model. Collaborative models of labor organizations are based on paradigms popular in Europe. There companies often feature work councils that comprise management and workers, who together discuss ideas for how to improve
the workplace. Collaborative models have been attempted by a variety of organizations, which
are discussed in this section.
Volkswagen's Works Council
An example of a collaborative model from Chattanooga, Tennessee, may offer a window into
the future of labor in the United States. In order to make new Passat automobiles, Volkswagen decided to expand its Chattanooga plant and add 600 jobs. At the same time, the United
Automobile Workers (UAW) chose to unionize the same plant. The UAW wanted to establish
a foothold in a southern automobile plant because many states in that region of the country
are right-to-work states and antiunion. A win in such a state would be a huge victory for labor
and send a powerful message about the strength of the movement.
Labor Organizations in the 21st Century Section 9.3
The German managers at the Chattanooga plant did not oppose the union, nor did they put
up any resistance. Instead, they opened their operation to allow the UAW representatives to
speak to workers. In response to questions about unionization, management stated repeatedly that unionization was up to the workers, not management. In fact, the head of the plant
himself favored unionization.
The campaign to unionize went on for months and attracted national attention. Many of Tennessee's own politicians became involved by openly opposing the UAW. The UAW poured
money and resources into the plant, and Volkswagen essentially stepped back and let the
process unfold. On the day of voting, it seemed that the entire nation was watching the plant
to see what would happen. After all the time and energy invested, the UAW lost by a vote of
712 against and 626 for (Woodall, 2014). Many commentators considered this a resounding
defeat for labor organizations in general and the UAW in particular.
The story does not end there, however. Sometime later, representatives of Volkswagen
approached the workers and suggested taking another approach to their relationship. In Germany Volkswagen follows what is sometimes called the European model of resolving disputes
within a business, a works council. In general this arrangement allows for management to
meet with workers to discuss events in the plant, air problems, and attempt to compromise
on mutual solutions.
In Germany, for example, companies' works councils consist of labor representatives whom
management recognizes as workers' advocates and a source of advice for management. Under
German law, companies must maintain supervisory boards that consist of half the members
from works councils (Barkholz, 2014).
At first the UAW was strongly opposed to such an idea; but after realizing, perhaps, that the
works council was better than nothing, it started a local union that would send a representative to sit on the council (UAW, 2014a). In a press release, the UAW stated:
A cornerstone of Volkswagen's business model is employee representation
and participation in the company's Global Group Works Council. Until now,
Chattanooga has been the only plant not represented on the Global Group
Works Council. With the formation of UAW Local 42, Volkswagen's employees in Tennessee now can join their fellow team members from around the
world in securing a voice in the workplace. The members of UAW Local 42 are
excited about the future and stand ready to roll up their sleeves and make sure
the new product line is a success. (UAW, 2014b)
One difference between a works council and union representation, however, is that works councils do not have any authority to collectively bargain for wages or benefits. So what are the
benefits? Works councils provide a structure for workers and management to regularly meet
to exchange information about their relative perspectives. Such an exchange greatly helps the
company ensure it is in compliance with federal regulations such as those from the Occupational Safety and Health Administration (OSHA).
If, for example, employees can report that a company is out of compliance with a specific
requirement, the employer has the opportunity to remedy the situation (Carley, Baradel, &
Welz, 2005). One problem, however, is that a works council may be a "dominated labor organization" (recall from Chapter 5 that domination is an unfair labor practice), and thus in violation of NLRA Section 8(a)(2). The legality of such an arrangement is yet to be decided.
Labor Organizations in the 21st Century Section 9.3
Collaboration Between Labor and Management
Collaborative arrangements between labor and management have some history of success. In
one example a chemical manufacturing plant whose workers were represented by the Amalgamated Clothing and Textile Workers Union (ACTWU) began to lose business. Management
approached the union and asked for wage concessions, which the union refused. As a result,
the company moved most of its production to Mexico. Work at the U.S. plant plummeted, and
the workforce dropped from a high of 2,000 workers to just 250, resulting in animosity
between management and the workers who remained at the plant.
In 1991 the plant manager approached the workers and asked if they would help write language to put into the collective bargaining agreement, in the hope that the union and management could act more as partners rather than as adversaries (Gamble & Gregg, 1999).
The union agreed to do so, and the 1991–1996 collective bargaining agreement between the company and
the ACTWU contained language in which both parties
acknowledged that they could have a partnership and
would encourage employees to participate in such an
arrangement (Gamble & Gregg, 1999). At the very least,
the newfound cooperation kept the plant operating in
the United States with the remaining workers.
In another example a union steward was concerned that his chemical plant would be shut
down or outsourced due to animosity between the workers and management. The union
steward acknowledged that the animosity was so intense it was straining relationships to the
point that the union was reacting by making substandard products. Realizing that jobs were
at risk, the union asked management to attend its High Performance Work Organization Partnership Program, an innovative program that helped management and unions work together
in partnership.
Management and labor participated in trust-building exercises and made plans to work
together to improve conditions, products, and profits. When communication improved, the
union was able to request that the company make a better contribution to workers' pension
benefit. Management, on the other hand, needed workers to improve product quality. Both
sides agreed to the requests of the other. In short, building trust and improving communication helped each side achieve the improved terms they were seeking (Davidson, 2013).
The extent to which collaboration can effectively address disputes between workers and
management remains to be seen. These success stories indicate that in some businesses, it is
possible for both sides to work in concert with each other, rather than as adversaries.
Collaboration Between Unions
In the public sector, too, unions are being urged to save time and money by collaborating with
one another. At a conference sponsored by U.S. Secretary of Education Arne Duncan with
public unions—including the National Education Association, the American Federation of
Teachers, the American Association of School Administrators, and the National School Boards
Association—Duncan urged administration and union leaders to "put an end to ceaseless
conflict and noted that collaboration is not for cowards" (as cited in Posnick-Goodwin, 2011).
Watch This
For more information about the benefits
of labor–management collaboration, watch
http://www.youtube.com/watch?v=P_xa
253ljEc
Labor Organizations in the 21st Century Section 9.3
Teachers at the workshop reported a willingness to become more collaborative in their thinking about contract negotiations.
Alternative Labor Organizations
Some believe that the future of unions may lie in organizations called alternative labor,
or alt-labor. Alternative labor organizations are not unions; they are nonprofit associations
that organize workers to participate in wildcat strikes, boycotts, protests, and the like. These
groups work outside the parameters of the NLRA and organize workers to try and accomplish
what a more conservative approach failed to achieve.
Under the law, if alt-labor groups negotiate terms of employment (as a union would do), they
risk losing their nonprofit status. Therefore, alt-labor groups must be exceedingly careful not
to negotiate terms and conditions of employment (Michaels, 2013). As noted previously, however, their strength and power derives from their ability to organize as a whole and engage in
strikes, boycotts, and protests that draw attention to their demands.
OUR Walmart
One example of an active alternative
labor organization is OUR Walmart.
This not-for-profit organization consists of associates who work for
Walmart. Its mission is to
envision a future in which our
company treats us, the Associates of Walmart, with respect
and dignity. We envision a
world where we succeed in
our careers, our company succeeds in business, our customers receive great service
and value, and Walmart and
Associates share all of these
goals. (OUR Walmart, 2010)
OUR Walmart has been active in organizing workers and successfully protesting at Walmart
stores throughout the United States. In November 2013 Walmart workers held a protest to
draw attention to their poor pay, erratic work assignments, and how workers who complain
about their work conditions are retaliated against.
To bolster its statements about how many workers it represents, the organization claimed
that more than 1,500 protests took place, with tens of thousands of participants. The management of Walmart, on the other hand, denied these claims on its own website. Walmart's
website states that "fewer than 20 associates participated in the 2013 Black Friday protests, and only 6 OUR Walmart demonstrations included an active associate. The majority
of the participants were assorted union front groups that attempted to disrupt customer
Lynne Sladky/Associated Press
OUR Walmart is one example of an alternative labor
organization.
Labor Organizations in the 21st Century Section 9.3
shopping experience" (OUR Walmart Factcheck.com, 2013). Although it is difficult to ascertain exactly how many Walmart workers participated in the event, the publicity drew attention to the store and some of its employment policies.
Fast Food Forward
Another organization similar to OUR Walmart is Fast Food Forward, which was organized
under the auspices of the Service Employees International Union (SEIU) and New York Communities for Change. This group led a successful strike
of fast food workers from across the United States, representing restaurants from McDonald's to Wendy's. It
was estimated that SEIU contributed more than $15
million to the campaign to ensure a successful strike
(Hines, 2012). This group held the first nationwide
fast-food workers convention in Chicago in 2014.
Restaurant Opportunities Centers United
Thirteen thousand restaurant servers make up the Restaurant Opportunities Centers
(ROC) United, which is attempting to change the way they are paid. Historically, servers are
paid an hourly wage that is far below minimum wage, with the expectation that they make up
the difference in tips (ROC United, 2014). According to the New York Times:
The current minimum wage for such workers, $2.13 an hour, has not been
raised since 1991—a testament to the power of the restaurant industry. For
nearly 30 years after the minimum wage was first instituted, in 1938, restaurant owners were exempt, and waiters and waitresses had to live on tips
alone. Now, an employer of tipped workers is in compliance with the law as
long as $2.13 plus tips equals at least $7.25 an hour, the minimum wage for
other workers. (Editorial Board, 2014)
In other words, employers must guarantee that their servers earn at least minimum wage
by making up the difference between a server's tips and the current minimum wage. So, for
example, if the current minimum wage was $9.50 and a server averaged $8.00 per hour in
tips, the business owner would have to pay the server an additional $1.50 per hour.
ROC has branches across the United States in which they operate what are called opportunity
centers to help workers get jobs and organize to open their own cooperative restaurants. In
addition to wages, the organization takes up other issues on behalf of workers; for example,
the organization has recently examined the problem of sexual harassment against service
workers (ROC United, 2014).
Can alternative labor revive U.S. trade unions' fortunes? Lacking the fundamental power to
negotiate a contract and enter into a collective bargaining agreement, it is difficult to see how
alternative labor groups could successfully make fundamental changes on behalf of labor.
What these groups might be able to do, however, is organize enough workers to join a union,
through which their collective efforts could then achieve change.
Watch This
For more information about the fast-food
workers strike, watch http://www.you
tube.com/watch?v=Xe1X9W9Q8XE
Labor Organizations in the 21st Century Section 9.3
Ground-Up Organizations
Closely allied with alternative organizations are ground-up organizations. These are characterized by the way organizing takes place from the bottom up by workers, rather than from
the top down via a labor union. One example of such a union is Justice for Janitors (J4J), which
was formed to support janitors in the city of Los Angeles. That city is home to many high rises
that need to be cleaned overnight, while not populated by their daytime workers. To clean
them, custodians must work in small groups that move from building to building throughout
the night. Organizing such a disparate group of workers is challenging, since it is not usually
possible to find all of them in the same place at any one time.
This was the problem that spurred the creation of J4J.
Rather than following the traditional approach of organizing from the top down by professional union organizers, they took a bottom-up approach, using some of
the methods that both community organizers and the
civil rights movement used successfully. The employees
met with one another in small groups and spread the
word about unionizing. As increasing numbers of workers spread the word, they eventually had a groundswell
of workers interested in trying to change their low pay,
long hours, and lack of medical insurance. The workers
held sit-ins, protest marches, and other events that publicized their plight. They involved civil rights workers
and church leaders, who joined them in their push for
better wages. The national union, SEIU, which helped
to eventually organize the workers, flew out organizers
who helped take aggressive action in recruiting new
workers, resulting in 35,000 new union members.
Same Union, Better Organization
Another approach that labor organizations have tried is to organize more effectively within
their ranks. The following scenarios are examples of how labor successfully organized campaigns for better wages or working conditions.
The Steelworkers and Bridgestone/Firestone
In 1996 members of the United Steelworkers of America (USWA), which represents workers
in the steel, tire, and rubber industries, ratified a contract with Bridgestone/Firestone after a
bitter and hotly contested 2-year strike and boycott. One of the few stories of a successful labor
effort in the past few decades, the USWA members took a different path in their dealings; they
waged a corporate campaign, meaning that the union went after Bridgestone/Firestone, the
parent company rather than the local regional employer.
Bridgestone had acquired Firestone in 1988, during an economic downturn. As a result, the
company demanded the right to impose 12-hour shifts, pay new hires lower salaries, reduce
health benefits, and tie pay increases to productivity (Greenhouse, 1996). When the workers
went on strike in 1994 and the company announced it would use permanent replacement
Watch This
For more information, photos, and videos
from SEIU's Justice for Janitors campaign,
visit http://www.seiu.org/division
/property-services/justice-for-janitors
For the history of Justice for Janitors, see
http://www.seiu.org/2011/04/justice
-for-janitors-campaign-rooted-in-the
-strugg.php
For videos of the Justice for Janitors
campaign, see http://www.seiu.org/a
/justice-for-janitors/justice-for-janitors
-videos.php
Labor Organizations in the 21st Century Section 9.3
strikers (meaning the striking workers would lose their jobs), more than 1,000 workers
capitulated, crossed the picket line, and returned to work. This critically undermined the success of the strike. Union workers also alleged that Bridgestone/Firestone imported Japanese
and Brazilian workers to replace the striking employees (RubberNews.com, 1995).
As a result, the USWA assembled a strategy team to articulate both long-term and short-term
goals and to craft a plan for how to reach them. The team hired 50 boycott coordinators from
each of the USWA districts to devote all their time to organizing the boycotts. The coordinators
undertook a monumental picketing and handbill campaign: They distributed 3.6 million handbills, nearly a million "Don't Buy Bridgestone/Firestone" stickers and bumper stickers, 250,000
campaign buttons, 115,000 small black flags, 15,000 "Don't Buy" T-shirts, and 63,000 yard signs.
They then attended numerous car races, including the Indy 500, where 1,200 steelworkers
stood outside the race. They passed out handbills to all of the patrons and then held a motorcycle brigade. Next they picketed Bridgestone's European regional headquarters in Brussels.
Back in the United States, they held a news conference outside Bridgestone's headquarters,
followed by a march of 1,000 union officials, and then set up a camp across the street from
the headquarters.
These activities attracted so much publicity that then president Bill Clinton, four senators, the
Japanese prime minister, and the Japanese ambassador to the United States became involved
in the dispute. Eventually, there was a settlement,
because the Steelworkers and their worldwide allies made it clear that they
would not go away, not ever, no matter how long it took. The commitment of
the union, its members, their families, and their communities to win, whatever it would take, took on new meaning in the context of this new global
strategic campaign. (Cimini, 1997)
At the end of the campaign, the company came back to the bargaining table and negotiated an
agreement in 1996 that won the strikers all but two of their demands (Juravich & Bronfenbrenner, 2001).
UPS Workers
Another successful strike involved 185,000 UPS workers who walked off the job in 1997
to protest pension policies as well as the use of part-time workers. It was the first nationwide strike in the history of UPS, and shutting down UPS represented 5% of the nation's
gross national product (Teamsters Strike, 1997). The fact that UPS hired so many part-time
workers, who were paid less and received no health benefits, was the number one issue that
workers wanted remedied. What made the strike so effective was the early organizing the
union engaged in, which included mailing information to its members explaining the issues
and urging them to participate in a shutdown of the company. When the strike occurred, the
employees managed to cut the number of packages delivered in a day from 12 million to just
1 million. That kind of economic pressure, and the resulting loss of profits, forced the company to settle (Bacon, 1997).
After only 15 days, UPS management acceded to the union's demands, including combining
numerous part-time positions to create 10,000 new full-time jobs. The Wall Street Journal
Labor Organizations in the 21st Century Section 9.3
interviewed UPS executives and learned that they had seriously misjudged the strength of the
union and workers' loyalty to union leadership (Leumer, 1997).
Organizing the Nontradable Sector
Unions may also turn to organizing other sectors of the economy that have not traditionally
been part of organized labor. One such sector is called the nontradable sector. Tradable jobs
include manufacturing, such as making automobiles, while nontradable jobs consist of washing those cars. The nature of such jobs means they cannot be sent overseas—if the cars are
located in the United States, then the workers who wash the cars cannot be outsourced—and
thus such jobs are guaranteed to remain in the United States. As such, unions are hoping to
grow their membership from this sector, which includes jobs in carpentry, plumbing, and
driving (Davidson, 2013).
Organizing Undocumented Workers
Another sector consists of foreign-born workers, who research shows "are more receptive to
joining a union than the native-born" (Ludden, 2008). In this sector there is a vast network of
foreign-born workers who are also undocumented. Some such workers have been successful
in organizing. One example involves workers at a waterbed factory in Los Angeles who not
only organized, but successfully obtained union representation and negotiated a collective
bargaining agreement (Delgado, 2013). The workers boycotted the stores that sold the waterbeds, left work early en masse to pray at the factory gates, and wore pro-union shirts to work,
all indicative of the united front they presented to management, which eventually realized the
workers would not let up until their demands were met (Murulo & Chitty, 2012).
What is the legal status of undocumented aliens? The following U.S. Supreme Court case offers
an excellent discussion of the legal challenges facing workers who are not documented.
HOFFMAN PLASTIC COMPOUNDS, INC. v. NATIONAL LABOR RELATIONS BOARD, United
States Supreme Court, 535 U.S. 137 (2002)
The National Labor Relations Board (Board) awarded backpay to an undocumented alien
who has never been legally authorized to work in the United States.
The NLRB found that management selected four employees for layoff including an employee
named Castro, who was an undocumented alien. The NLRB found that the layoff was in violation of § 8(a)(3) of the National Labor Relations Act. To remedy this violation, the Board
ordered that Hoffman's management (1) cease and desist from further violations of the
NLRA, (2) post a detailed notice to its employees regarding the remedial order, and (3) offer
reinstatement and backpay to the four affected employees.
The issue before the court was whether or not an illegal immigrant is entitled to backpay.
The court held that "if an employer unknowingly hires an unauthorized alien, or if the alien
becomes unauthorized while employed, the employer is compelled to discharge the worker
upon discovery of the worker's undocumented status." Employers who violate [the Immigration Reform and Control Act of 1986] IRCA are punished by civil fines, and may be subject
to criminal prosecution. IRCA also makes it a crime for an unauthorized alien to subvert the
Summary & Resources
employer verification system by tendering fraudulent documents. It thus prohibits aliens
from using or attempting to use "any forged, counterfeit, altered, or falsely made document"
or "any document lawfully issued to or with respect to a person other than the possessor"
for purposes of obtaining employment in the United States. Aliens who use or attempt to use
such documents are subject to fines and criminal prosecution. There is no dispute that Castro's use of false documents to obtain employment with Hoffman violated these provisions.
Under the IRCA regime, it is impossible for an undocumented alien to obtain employment in
the United States without some party directly contravening explicit congressional policies.
Either the undocumented alien tenders fraudulent identification, which subverts the cornerstone of IRCA's enforcement mechanism, or the employer knowingly hires the undocumented
alien in direct contradiction of its IRCA obligations.
We therefore conclude that allowing the Board to award backpay to illegal aliens would
unduly trench upon explicit statutory prohibitions critical to federal immigration policy, as
expressed in IRCA. It would encourage the successful evasion of apprehension by immigration authorities, condone prior violations of the immigration laws, and encourage future violations. However broad the Board's discretion to fashion remedies when dealing only with the
NLRA, it is not so unbounded as to authorize this sort of an award.
The expansion of businesses around the globe has resulted in new frontiers for labor. What
was once a defined (and confined) arena has become limitless, resulting in the decentralization of workers. Decentralization has made organizing much more challenging. Additionally,
other elements, such as treaties that allow workers in countries without labor laws to manufacture goods for menial wages, have contributed to the decline of unions. What the future
holds for labor organizations, and whether they will maintain their current form or transform
into an alternative or ground-up type of organization, remains unknown.
Summary & Resources
Summary of Chapter Concepts
• Globalization is the expansion of business into all corners of the world.
• Transnational corporations are large conglomerates that do business in multiple
countries. They diminish unions' power by spreading labor over numerous countries, which presents many obstacles to organizing.
• Businesses have the option to outsource work to other countries, which diminishes
the effectiveness of strikes.
• Transnational collective bargaining occurs when workers in one organization are
located in different countries yet bargain their contract jointly with the company.
• Labor organizations in the United States are forming alliances with global organizations in order to have more presence.
• UNI Global Union and the International Trade Union Confederation are examples of
global unions that represent workers from many countries.
• Trade treaties between the United States and other countries impact the power of
labor by lifting tariffs and making foreign products cheaper.
• Changing attitudes among Americans reflect evolving views about the necessities of
unions to protect workers' rights.
Summary & Resources
• Employer resistance to unions has increased and poses a threat to labor
organizations.
• Future models for unions include ground-up organizations, collaborative models,
alternative labor organizations, better organized labor activities, and the organization of disenfranchised workers such as undocumented aliens.
• The future of labor in the 21st century remains uncertain, with many factors working against its success.
Key Terms
alternative labor Nonprofit associations
that organize workers to participate in wildcat strikes, boycotts, protests, and the like;
also called alt-labor.
domestic corporations A corporation
that does business only in its place of
incorporation.
globalization The expansion of a business outside its home or domestic country
to other countries, be it in trade, finance,
or investments, such that the business is
dependent financially on operations in two
or more countries.
global unions Unions that represent workers from more than one country.
ground-up organizations Organizations
that are characterized by their formation
and impetus taking place from the bottom
up by workers.
International Trade Union Confederation
(ITUC) A global union that represents
workers from many countries; the world's
largest trade union.
nontradable sector An area of business
that cannot be outsourced because its jobs
consist of service-type occupations.
North American Free Trade Agreement
(NAFTA) A treaty signed by the United
States, Mexico, and Canada in 1994 in order
to open up trade between the three countries by lifting trade tariffs.
OUR Walmart An organization consisting
of Walmart workers who protest their treatment by Walmart, especially as it relates to
hours worked and pay.
outsourcing Sending jobs from one country
to another to take advantage of lower labor
costs.
Restaurant Opportunities Centers (ROC)
United An association of more than 13,000
restaurant servers seeking better wages and
benefits.
tariffs Taxes imposed by a country on
goods imported from another country.
transnational collective bargaining
A process that takes place when unions in
more than one country negotiate jointly with
the same company.
transnational corporations (TNCs) Large
conglomerates doing business in multiple
countries.
Trans-Pacific Partnership A treaty that
may have a deleterious impact on labor by
providing incentives for offshore jobs to
low-wage countries.
Summary & Resources
treaty An agreement between countries.
UNI Global Union A global union that
encompasses more than 900 trade unions
and represents 20 million workers.
works council A group within a company
consisting of labor representatives recognized by company management to advocate
for worker rights and provide advice to
management.
Critical Thinking Questions
1. The decline of union membership in the United States raises questions about
whether unions will continue to exist in their present configurations. What do you
think are the major problems with unions that are costing them membership? Do
you think that unions will survive, or do you think they will have to change? What do
you imagine unions will look like in the future? Why?
2. Globalization impacts all business, foreign and domestic. How does globalization
impact a union in the United States? Is the impact positive or negative? What aspects
of globalization do you think will have the greatest impact on unions? Why?
Research Project
1. Visit the UNI Global Union website at http://www.uniglobalunion.org. On the
website you will see a link labeled "Campaigns." Click on it and pick a campaign that
interests you. Describe the campaign, where it is taking place, what the workers are
trying to accomplish, whether they are successful, and why or why not.
---
Are you busy and do not have time to handle your assignment? Are you scared that your paper will not make the grade? Do you have responsibilities that may hinder you from turning in your assignment on time? Are you tired and can barely handle your assignment? Are your grades inconsistent?
Whichever your reason is, it is valid! You can get professional academic help from our service at affordable rates. We have a team of professional academic writers who can handle all your assignments.
Plagiarism free papers
Timely delivery
Any deadline
Skilled, Experienced Native English Writers
Subject-relevant academic writer
Adherence to paper instructions
Ability to tackle bulk assignments
Reasonable prices
24/7 Customer Support
Get superb grades consistently
Online Academic Help With Different Subjects
Literature
Students barely have time to read. We got you! Have your literature essay or book review written without having the hassle of reading the book. You can get your literature paper custom-written for you by our literature specialists.
Finance
Do you struggle with finance? No need to torture yourself if finance is not your cup of tea. You can order your finance paper from our academic writing service and get 100% original work from competent finance experts.
Computer science
Computer science is a tough subject. Fortunately, our computer science experts are up to the match. No need to stress and have sleepless nights. Our academic writers will tackle all your computer science assignments and deliver them on time. Let us handle all your python, java, ruby, JavaScript, php , C+ assignments!
Psychology
While psychology may be an interesting subject, you may lack sufficient time to handle your assignments. Don't despair; by using our academic writing service, you can be assured of perfect grades. Moreover, your grades will be consistent.
Engineering
Engineering is quite a demanding subject. Students face a lot of pressure and barely have enough time to do what they love to do. Our academic writing service got you covered! Our engineering specialists follow the paper instructions and ensure timely delivery of the paper.
Nursing
In the nursing course, you may have difficulties with literature reviews, annotated bibliographies, critical essays, and other assignments. Our nursing assignment writers will offer you professional nursing paper help at low prices.
Sociology
Truth be told, sociology papers can be quite exhausting. Our academic writing service relieves you of fatigue, pressure, and stress. You can relax and have peace of mind as our academic writers handle your sociology assignment.
Business
We take pride in having some of the best business writers in the industry. Our business writers have a lot of experience in the field. They are reliable, and you can be assured of a high-grade paper. They are able to handle business papers of any subject, length, deadline, and difficulty!
Statistics
We boast of having some of the most experienced statistics experts in the industry. Our statistics experts have diverse skills, expertise, and knowledge to handle any kind of assignment. They have access to all kinds of software to get your assignment done.
Law
Writing a law essay may prove to be an insurmountable obstacle, especially when you need to know the peculiarities of the legislative framework. Take advantage of our top-notch law specialists and get superb grades and 100% satisfaction.
What discipline/subjects do you deal in?
We have highlighted some of the most popular subjects we handle above. Those are just a tip of the iceberg. We deal in all academic disciplines since our writers are as diverse. They have been drawn from across all disciplines, and orders are assigned to those writers believed to be the best in the field. In a nutshell, there is no task we cannot handle; all you need to do is place your order with us. As long as your instructions are clear, just trust we shall deliver irrespective of the discipline.
Are your writers competent enough to handle my paper?
Our essay writers are graduates with bachelor's, masters, Ph.D., and doctorate degrees in various subjects. The minimum requirement to be an essay writer with our essay writing service is to have a college degree. All our academic writers have a minimum of two years of academic writing. We have a stringent recruitment process to ensure that we get only the most competent essay writers in the industry. We also ensure that the writers are handsomely compensated for their value. The majority of our writers are native English speakers. As such, the fluency of language and grammar is impeccable.
What if I don't like the paper?
There is a very low likelihood that you won't like the paper.
Reasons being:
When assigning your order, we match the paper's discipline with the writer's field/specialization. Since all our writers are graduates, we match the paper's subject with the field the writer studied. For instance, if it's a nursing paper, only a nursing graduate and writer will handle it. Furthermore, all our writers have academic writing experience and top-notch research skills.
We have a quality assurance that reviews the paper before it gets to you. As such, we ensure that you get a paper that meets the required standard and will most definitely make the grade.
In the event that you don't like your paper:
The writer will revise the paper up to your pleasing. You have unlimited revisions. You simply need to highlight what specifically you don't like about the paper, and the writer will make the amendments. The paper will be revised until you are satisfied. Revisions are free of charge
We will have a different writer write the paper from scratch.
Last resort, if the above does not work, we will refund your money.
Will the professor find out I didn't write the paper myself?
Not at all. All papers are written from scratch. There is no way your tutor or instructor will realize that you did not write the paper yourself. In fact, we recommend using our assignment help services for consistent results.
What if the paper is plagiarized?
We check all papers for plagiarism before we submit them. We use powerful plagiarism checking software such as SafeAssign, LopesWrite, and Turnitin. We also upload the plagiarism report so that you can review it. We understand that plagiarism is academic suicide. We would not take the risk of submitting plagiarized work and jeopardize your academic journey. Furthermore, we do not sell or use prewritten papers, and each paper is written from scratch.
When will I get my paper?
You determine when you get the paper by setting the deadline when placing the order. All papers are delivered within the deadline. We are well aware that we operate in a time-sensitive industry. As such, we have laid out strategies to ensure that the client receives the paper on time and they never miss the deadline. We understand that papers that are submitted late have some points deducted. We do not want you to miss any points due to late submission. We work on beating deadlines by huge margins in order to ensure that you have ample time to review the paper before you submit it.
Will anyone find out that I used your services?
We have a privacy and confidentiality policy that guides our work. We NEVER share any customer information with third parties. Noone will ever know that you used our assignment help services. It's only between you and us. We are bound by our policies to protect the customer's identity and information. All your information, such as your names, phone number, email, order information, and so on, are protected. We have robust security systems that ensure that your data is protected. Hacking our systems is close to impossible, and it has never happened.
How our Assignment  Help Service Works
You fill all the paper instructions in the order form. Make sure you include all the helpful materials so that our academic writers can deliver the perfect paper. It will also help to eliminate unnecessary revisions.
2.      Pay for the order
Proceed to pay for the paper so that it can be assigned to one of our expert academic writers. The paper subject is matched with the writer's area of specialization.
3.      Track the progress
You communicate with the writer and know about the progress of the paper. The client can ask the writer for drafts of the paper. The client can upload extra material and include additional instructions from the lecturer. Receive a paper.
4.      Download the paper
The paper is sent to your email and uploaded to your personal account. You also get a plagiarism report attached to your paper.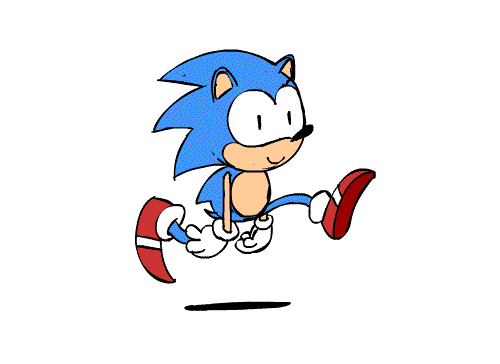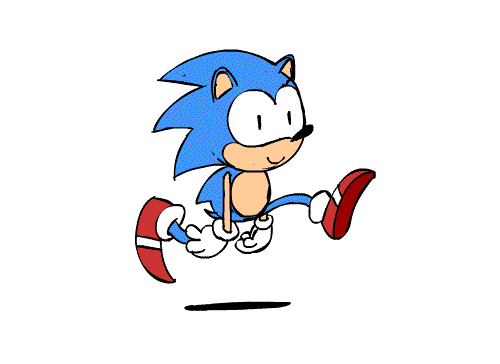 PLACE THIS ORDER OR A SIMILAR ORDER WITH US TODAY AND GET A PERFECT SCORE!!!
---