427
Chapter 10
Recreation, Attractions,
and Clubs
LEArNiNG oBJECTiVES
After reading and studying this chapter, you should be able to:
• Discuss the relationship of recreation and leisure to wellness.
• Explain the origins and extent of government-sponsored
recreation.
• Distinguish between commercial and noncommercial recreation.
• Name and describe various types of recreational clubs.
• Identify some of the major attractions in the United States.
• Describe the operations of a country club.
428 PART III Tourism, Recreation, Attractions, Clubs, and Gaming
Recreational activities include both active and passive activities. Passive
activities include all kinds of sports—team and individual. Baseball, softball,
football, basketball, volleyball, tennis, swimming, jogging, skiing, hiking,
aerobics, rock climbing, and camping are all active forms of recreation.
Passive recreational activities include reading, fishing, playing and listening
to music, gardening, playing computer games, and watching television or
movies. Recreation is an integral part of our nation's total social, economic,
and natural resource environment. It is a basic component of our lives and
well being.1
Recreation, Leisure, and Wellness
As postindustrial society has become more complex, life has become more
stressed. The need to develop the wholeness of the person has become
increasingly important. Compared to a generation ago, the stress levels of
business executives are much higher. The term burnout—and indeed the
word stress—has become a part of our everyday vocabulary only in recent
years. Recreation is all about creating a balance, a harmony in life that will
maintain wellness and wholeness.
Recreation allows people to have fun together and to form lasting relationships built on the experiences they have enjoyed together. This recreational process is called bonding. Bonding is hard to describe, yet the
experience of increased interpersonal feeling for friends or business associates as a result of a recreational pursuit is common. These relationships
result in personal growth and development.
The word recreation implies the use of time in a manner designed
for therapeutic refreshment of one's body or mind.2 Recreation is synonymous with lifestyle and the development of a positive attitude. An
example of this is the increased feeling of well being experienced after
a recreational activity. Some people make the mistake of trying to pursue happiness as a personal goal. It is not enough for a person to say,
"I want to be happy; therefore, I will recreate." Nathaniel Hawthorne wrote in the
mid-nineteenth century: "Happiness in this
world, when it comes, comes incidentally.
Make it the object of pursuit, and it leads
us a wild-goose chase, and is never attained.
Follow some other object, and very possibly
we may find that we have caught happiness
without dreaming of it."3
Recreation is a process that seeks to
establish a milieu conducive to the discovery and development of characteristics that
can lead to happiness. Happiness and well
being, therefore, are incidental outcomes of
recreation. Thus, happiness may be enhanced
Learning Objective 1
Discuss the relationship of
recreation and leisure to
wellness.
Windsurfing is definitely an active
recreational activity.
Chapter 10 Recreation, Attractions, and Clubs 429
by the pursuit of recreational activities. Personal
recreational goals are equally as important as any
other business or personal goals. These goals might
include running a mile in under six minutes or
maintaining a baseball batting average above .300.
The fact that a person sets and strives to achieve
goals requires personal organization. This helps
improve the quality of life.
Leisure is best described as time free from work,
or discretionary time. Some recreation professionals
use the words leisure and recreation interchangeably, while others define leisure as the productive,
creative, or contemplative use of free time. History,
by this latter definition, shows again and again a
direct link between leisure and the advancement
of civilization. Ironically, however, much of the
leisure we, as a society, enjoy is the direct result of
increased technological and productivity advancements or just plain hard work.
â–¶ Check Your Knowledge
1. Discuss the relationship of recreation and leisure to wellness.
Government-Sponsored Recreation
Various levels of government that constitute government-sponsored
recreation are intertwined, yet distinct, in the parks, recreation, and leisure
services. The founding fathers of America said it best when they affirmed
the right to life, liberty, and the pursuit of happiness in the Declaration
of Independence. Government raises revenue from income taxes, sales
taxes, and property taxes. Additionally, government raises special revenue
from recreation-related activities such as automobile and recreational
vehicles, boats, motor fuels, transient occupancy taxes (TOTs) on hotel
accommodations, state lotteries, and others. The monies are distributed
among the various recreation- and leisure-related organizations at the
federal, state/provincial, city, and town levels. Recreation and leisure
activities are extremely varied, ranging from cultural pursuits such as
museums, arts and crafts, music, theater, and dance to sports (individual
and team), outdoor recreation such as hiking and camping, amusement
parks, theme parks, community centers, playgrounds, libraries, and
gardens. People select recreational pursuits based on their interests and
capabilities.
Parks and recreation groups are up against numerous challenges, especially as leisure and recreational resources become more highly valued assets
Hiking is a great exercise and an ideal way
to get back to nature.
Learning Objective 2
Explain the origins and extent
of government-sponsored
recreation.
430 PART III Tourism, Recreation, Attractions, Clubs, and Gaming
in the community. Funding for staff and services is one area these groups
find challenging. Following are some other issues with which recreation professionals must deal:
• Comprehensive recreation planning
• Land classification systems
• Federal revenue sharing
• Acquisition- and development-funding programs
• Land-use planning and zoning
• State and local financing
• Off-road vehicle impacts and policy
• Use of easements for recreation
• Designation of areas (such as wilderness, wild and scenic rivers,
national trails, nature preserves)
• Differences in purposes and resources (of the numerous local, state/
provincial, and federal agencies that control more than one-third of the
nation's land, much of which is used for recreation)
National Parks in the United States
The prevailing image of a national park is one of grand natural playgrounds,
such as Yellowstone National Park, but there is much more to parks than
that.4 The United States has 407 designated areas throughout the country
and the U.S. territories. The National Park Service was founded in 1916
by Congress to conserve park resources and to provide for their use by the
public in a way that leaves them unimpaired for the enjoyment of future
generations. In addition to the better-known parks such as Yellowstone and
Yosemite, the park service also manages many other heritage attractions,
including the Freedom Trail in Boston, Independence Hall in Philadelphia,
the Antietam National Battlefield in
Sharpsburg, Maryland, and the USS
Arizona Memorial at Pearl Harbor
in Hawaii. The park service is also
charged with caring for myriad cultural artifacts, including ancient pottery, sailing vessels, colonial-period
clothing, and Civil War documents.
The ever-expanding mandate
of the park service also calls for
understanding and preserving the
environment. It monitors the ecosystem from the Arctic tundra to
coral atolls, researches the air and
water quality around the nation,
and participates in global studies
The splendor of nature awaits us in our national parks.
Chapter 10 Recreation, Attractions, and Clubs 431
on acid rain, climate change, and biological diversity. The idea of preserving exceptional lands for public use as national parks arose after the Civil
War when America's receding wilderness left unique national resources vulnerable to exploitation. Recent years have seen phenomenal growth in the
system, with three new areas created in the last 20 years. These include new
kinds of parks, such as urban recreational areas, free-flowing rivers, longdistance trails, and historic sites honoring our nation's social achievements.
The system's current roster of 407 areas covers more than 80 million acres of
land, with individual areas ranging in size from the 13-million-acre Wrangell–
St. Elias National Park and Preserve in Alaska to the Thaddeus Kosciuszko
National Memorial (a Philadelphia row house commemorating a hero of the
American Revolution), which covers two one-hundredths of an acre.
Annual visitation to the national park system approaches 300 million
visitors, who take advantage of the full range of services and programs.5
The focus once placed on preserving the scenery of the most natural parks
has shifted as the system has grown and changed. Today, emphasis is placed
on preserving the vitality of each park's ecosystem and on the protection of
unique or endangered plant and animal species.
National Park Management
The National Park Service is in the Department of the Interior and is overseen by a director who reports to the Secretary of the Interior. The director
of the National Park Service establishes and approves service-wide natural resource policies and standards. The director is ultimately responsible
for establishing natural and cultural resource programs that conserve natural resources unimpaired for the enjoyment of future generations and for
ensuring that such programs are in compliance with directives, policies,
and laws.6
Each national park has a superintendent, and the superintendent is
responsible for understanding the park's resources and their condition. The
superintendent is responsible for establishing and managing park backcountry-management programs and ensuring that they comply with directives,
policies, and laws. The superintendent initiates the development of backcountry recreational use plans as necessary. The superintendent should coordinate the visitor use-management plans with neighboring land managers
as appropriate. Each superintendent with designated or eligible wilderness
should designate a wilderness coordinator to review all activities ongoing in
the wilderness.7
The National Park Service budget request for 2014 and 2015 was around
$3 billion, employing a staff of 22,000 permanent, temporary, and seasonal
employees. Beyond these appropriated funds, the National Park Service is
also authorized to collect and retain revenue from the following specified
sources:8
• Recreation fees: approximately $172.9 million per year
• Park concessions franchise fees: approximately $60 million per year
432 PART III Tourism, Recreation, Attractions, Clubs, and Gaming
• Filming and photography special use fees: approximately $1.2 million
per year
• Additional funding comes from individual donations.
Managing a national park is a complex task that involves skilled professionals from many fields. Park management is not achieved by merely
relying on experience and instincts. Whenever possible, it is based on solid
scientific research, conducted not only by park staff, but by universities and
independent researchers as well. Financial constraints are always an issue
while managing our national parks.9
The Great Smoky Mountains National Park is the most visited of the
national parks, receiving over 9 million visitors a year. This park has the following main operating departments:
Ranger—rangers provide the chief response and visitor protection and
are the sole law enforcement in the park. Rangers operate the campgrounds, perform search and rescue, and provide emergency medical
services.
Resource Education—creates curriculum and delivers courses ranging
from elementary students to adults and seniors. Known as "walks, talks,
and tours," they cover pre-visitation to guided tours of the park.
Resource Management and Science—is responsible for the ongoing
health of the natural and cultural resources.
Facility Management—responsible for a $2 billion infrastructure of roads,
350 nonhistoric buildings, and 72 bathrooms.
Administration—takes care of human resources, purchasing, contracts,
and property management.
Remember that the park service has the mission to conserve natural
resources. This can prove very challenging, as nonnative pests and diseases threaten the biological diversity of the park, such as the case of the
woolly adelgid, an aphid-like pest that kills hemlock trees. The Great Smoky
Mountains National Park has over 90,000 acres of hemlock trees that are
likely to be killed by these pests unless something can be found to stop the
pests quickly.
Let's look at another national park, Cape Lookout National Seashore.
There are natural and cultural resources and numerous historic structures
that are managed within the 56 miles of seashore. In all national parks,
the need for efficient, innovative park management is especially important
in order to protect the very best of this nation's rich heritage. And the law
of the land dictates that, in turn, these resources, and the American public
that owns them, deserve the very best that the National Park Service can
give them.10
The National Park Service is required to maintain an up-to-date general
management plan (GMP) for each unit of the park system. The purpose of
each GMP is to ensure that the park has a clearly defined direction for asset
preservation and visitor use. This foundation for decision-making is to be
Chapter 10 Recreation, Attractions, and Clubs 433
developed by an interdisciplinary team, in consultation with relevant offices
within the park service, other federal and state agencies, interested parties,
and the general public. The GMP should be based on use of scientific information related to existing and potential asset conditions, visitor experiences,
environmental impacts, and relative costs of alternative courses of action.
The GMP should take the long view, which may project many years into the
future, when dealing with time frames. The plan should consider the park in
its full ecological, scenic, and cultural contexts as a unit of the National Park
Service and as part of a surrounding region.11
No two days are alike in the park service. On one day, a meth lab may be
discovered; on another, a tornado may create havoc or visitors may get lost
and need rescuing. Yet every day at the Great Smoky Mountains National
Park there are thousands of visitors to take care of at the visitor center. Each
visitor has questions ranging from "Where are the bathrooms?" to "Can I see
a bear?"
Public Recreation and Parks Agencies
During the early part of the nineteenth century in the United States, the
parks movement expanded rapidly as a responsibility of government and
voluntary organizations. By the early 1900s, 14 cities had made provisions
for supervised play facilities, and the playground movement gained momentum. Private initiative and financial support were instrumental in convincing
city government to provide tax dollars to build and maintain new
play areas.
About the same time, municipal parks were created in a number
of cities. Boston established the first metropolitan park system in
1892. In 1898, the New England Park Association (predecessor of
the American Institute of Park Executives) was established to bring
together park superintendents and promote their professional concerns. Increasingly, the concept that city governments should provide recreation facilities, programs, and services became widely
accepted. Golf courses, swimming pools, bathing beaches, picnic
areas, winter sports facilities, game fields, and playgrounds were
constructed.
â–¶ Check Your Knowledge
1. Name a few parks in the United States and in Canada. What are
some characteristics that make the parks you named special?
2. Explain the origins and extent of government-sponsored
recreation.
3. Name your favorite park. Share with your classmates why it is
your favorite.
Street basketball is a great
team sport.
434 PART III Tourism, Recreation, Attractions, Clubs, and Gaming
Commercial Recreation—Attractions
Recreation management came of age in the 1920s and 1930s, when recreation and social programs were offered as a community service. Colleges
and universities began offering degree programs in this area. Both public
and private sector recreation management has grown rapidly since 1950.
Commercial recreation, often called eco- or adventure tourism, provides
residents and visitors with access to an area's spectacular wilderness through
a variety of guided outdoor activities. Specifically, commercial recreation is
defined as outdoor recreational activities provided on a fee-for-service basis,
with a focus on experiences associated with the natural environment.12
Commercial recreation includes theme parks, attractions, and clubs.
Theme Parks
The idea of theme parks all began in the 1920s in Buena Park, California,
with a small berry farm and tea room. As owner Walter Knott's restaurant
business grew, different attractions were added to the site to keep waiting
customers amused. After a gradual expansion, over 80 years after its humble
beginnings, Knott's Berry Farm has become one of the largest independent
theme parks in the United States.
Today, Knott's Berry Farm is 160 acres of rides, attractions, live entertainment, historical exhibits, dining, and specialty shops. The park features
four themes—Ghost Town, Fiesta Village, the Boardwalk, and Camp Snoopy,
which is the official home of Snoopy and the Peanuts characters. In addition,
the California Marketplace is located right outside the park, and
offers 15 unique shops and restaurants.
Knott's Berry Farm has truly been a great influence on the
American theme park industry. Hundreds of parks, both independent and corporate owned, started to develop following the birth
of Knott's. Creator Walter Knott may have figured out why amusement parks became so popular so quickly. He was quoted as saying, "The more complex the world becomes, the more people
turn to the past and the simple things in life. We [the amusement
park operators] try to give them some of those things."13 Even
with the ever-increasing competition, Knott's continues to attract
guests with its authentic historical artifacts, relaxed atmosphere,
emphasis on learning, famous food, varied entertainment, innovative rides, and specialty shopping.14
Knott's Berry Farm is now owned and operated by Cedar Fair
Entertainment Company.
Size and Scope of the Theme Park Industry
Visiting theme parks has always been a favorite tourist activity.
Theme parks attempt to create an atmosphere of another place
and time, and they usually emphasize one dominant theme around
which architecture, landscape, rides, shows, foodservices, costumed personnel, and retailing are orchestrated. In this definition, the concept of themes is crucial to the operation of the parks,
Learning Objective 3
Distinguish between
commercial and noncommercial
recreation.
Learning Objective 4
Name and describe various
types of recreational clubs.
A water park is an example of
a single-themed park.
Chapter 10 Recreation, Attractions, and Clubs 435
with rides, entertainment, and food
all used to create several different
environments.15
Theme parks and attractions
vary according to theme, which
might be historical, cultural, geographical, and so on. Some parks
and attractions focus on a single
theme, such as the marine zoological SeaWorld parks. Other parks
and attractions focus on multiple
themes, such as Kings Island in
Ohio, a family entertainment center divided into seven theme areas:
Action Zone, Coney Mall, X-Base,
International Street, Oktoberfest,
Planet Snoopy, Rivertown, and Soak
City. Another example is California's
Great America, a 100-acre family
entertainment center that includes
the following areas and attractions:
Action Zone, All American Corners, Celebration Plaza, County Fair, Orleans
Place, Planet Snoopy, and Boomerang Bay.
There is an abundance of theme parks located throughout the United
States, visited by more than 300 million people each year. The estimated
400 theme parks and attractions throughout the United States generate more
than $12 billion in revenue and account for an estimated 600,000 jobs annually, which significantly contributes to the country's economic activity. These
parks have a variety of attractions, from animals and sea life to thrill rides
and motion simulators. There are parks with educational themes and parks
where people go simply to have a good time.16
Roller coasters are staples at most amusement parks.
There are hundreds of theme parks in the United States alone, and while we commonly think of popular Florida
theme parks such as Disney World, Universal Studios, SeaWorld, and Busch Gardens, the majority of theme parks
are lesser-known and smaller parks throughout the country like Little Amerricka in Wisconsin, Dutch Wonderland
in Pennsylvania, and Holiday World & Splashin' Safari in Indiana. Mark Froman, the manager of a smaller underthe-radar North Carolina theme park, shared some of his responsibilities for overseeing the day-to-day operations of the theme park when it is active during the busy spring and summer season.
H o w t o Manage Th e m e Par k Day- t o -Day
O p erati o n s
Courtesy of James McManemon, M.S., University of
South Florida Sarasota–Manatee
436 PART III Tourism, Recreation, Attractions, Clubs, and Gaming
1. Ensure a positive environment: Each day, as park manager, I arrive at the park at 6:00 a.m.,
several hours before opening and walk the grounds to make sure the initial appearance of the park
is spotless. I pick up any trash I find that was missed by the night cleaning crew, and I check each
bathroom for proper levels of cleanliness to ensure that all health and safety standards are in place
before the first guest is admitted into the property. In addition, I will conduct several additional
walkthroughs during park hours to again check for health and safety standards and to make sure
park employees are on task. We expect that each park employee provides a high level of customer
service and follows park policies. During all walkthroughs, I take notes on both park appearance
and staff performance in order to ensure that any issues I see will be addressed at the next staff
meetings.
2. Customer care liaison: At this smaller theme park, as park manager, I am directly responsible for
handling customer complaints in real time. If a customer has expressed dissatisfaction with the park
experience or has an issue that needs to be handled on site, I, as park manager, am immediately
radioed to the scene. While the park takes great pride in providing great customer service and a
positive experience, there are still generally a few issues or complaints per day ranging from ticketing issues to general inquiries about the park. One day, a guest simply wanted to know if they could
receive either a refund or complimentary tickets to return on another day because the guest's child
had started to feel ill less than an hour after admittance and the guest had to leave to attend to the
child's health. Another day, there was a guest who presented two complimentary tickets that were
expired and was upset when the tickets could not be redeemed at the admission office. In this case,
although policy does not typically allow redemption of expired tickets, as park manager, I made an
exception because the customers were repeat guests and had traveled from out of state specifically
to visit the park for several days.
3. Park maintenance: During theme park hours, should a maintenance issue arise with any ride, game,
or other theme park feature, as manager, I am called to the scene first and made aware of the issue. It
is the park manager's responsibility to determine the proper procedure for closing the area to guests
and informing them of the issue, calling in the maintenance staff to begin working on the issue, and
informing guests of the estimated time before the ride will be open again to the public. At the end of
each day, the manager meets with staff members and is made aware of any feedback, concerns, or
ideas for improving the guest experience. As park manager, I always encourage park staff members
to take ownership of the park and set goals for monthly attendance. At our park, we allocate a staff
salary bonus based on meeting our goals. This provides staff members with an incentive to constantly
voice their opinions to improve the park operation.
4. Staff manager: As park manager, I am also responsible for creating and adjusting the weekly staff
schedule. Because many park staff members are high school and college students on summer vacation, there is occasional turnover and weekly schedule changes needed due to staff calling in sick.
When a staff member calls in sick, it's necessary to work quickly to fill the shift with another staff
member. Additionally, if a staff member quits in the middle of the week, it's necessary to quickly
interview and hire a new employee to fill the position. I keep a steady number of resumes and applications on file for that purpose, but in the interim, I will ask other staff members to fill the shift
until a new hire is made.
H o w t o Manage Th e m e Par k Day- t o -Day
O p erati o ns (Continued)
Chapter 10 Recreation, Attractions, and Clubs 437
Many of the country's most well-known parks are located in Florida. Walt
Disney World, SeaWorld, and Universal Orlando Resort are just a few of the
many parks located in Orlando. Busch Gardens and Adventure Island are
both in Tampa.
Busch Gardens, located in both Tampa, Florida, and Williamsburg,
Virginia, is perhaps the most well known of the animal-themed parks. Busch
Gardens is like a zoo with a twist. It features equal amounts of thrill rides
and animal attractions. Guests can take a train ride through the Serengeti
Plain®, where zebras and antelope run wild, hop aboard a giant tube ride
through the Congo River Rapids®, or ride on one of the parks' many worldrecord-holding roller coasters.
Many cities in the United States are well known for their festivals, which
bring in droves of vacationers year after year. One of the most well known is
Mardi Gras (Fat Tuesday) in New Orleans. Mardi Gras began over a hundred
years ago as a carnival and has evolved into a world-renowned party. Mardi
Gras takes place every year in February, the day before Ash Wednesday,
the beginning of Lent. The days leading up to Fat Tuesday are filled with
wild parades, costume contests, concerts, and overall partying. The famous
Bourbon Street is the scene for most of the party-going crowd, and it is often
too crowded even to walk around. Beads are big at Mardi Gras, and thousands are given out each year. The culture of New Orleans greatly adds to
the festiveness of Mardi Gras, because traditional jazz and blues can always
be heard on most street corners.
Another famous site of interest is the Grand Ole Opry in Nashville,
Tennessee. The Grand Ole Opry is a live radio show in which country music
guests are featured. Begun almost 90 years ago, the Grand Ole Opry is what
made Nashville the "Music City." Since the Opry's start, Nashville created a
theme park, Opryland (closed in 1997), and a hotel, the Gaylord Opryland
Resort. Famous musicians come from all over the world to showcase their
talents, and tourists flock from everywhere to hear the sounds of the Opry
and see the sites that Nashville has to offer.
Introducing Walt Disney: A Man
with a Vision
In 1923, at the age of 21, Walt Disney arrived in Los Angeles from Kansas City
to start a new business. The first endeavor of Walt Disney and his brother
Roy was a series of shorts (a brief film shown before a feature-length movie)
called Alice Comedies, which featured a child actress playing with animated
characters. Realizing that something new was needed to capture the audience, in 1927, Disney began a series called Oswald the Lucky Rabbit. It was
well received by the public, but Disney lost the rights as a result of a dispute
with his distributor.
Walt Disney then conjured up the concept of a mouse character.
Mickey and Minnie Mouse first appeared in Steamboat Willie, which also
438 PART III Tourism, Recreation, Attractions, Clubs, and Gaming
incorporated music and sound, on November 18, 1928. Huge audiences were ecstatic about the work of the Disney Brothers, who
became overnight successes.
During the next few years, Walt and Roy made many Mickey
Mouse films, which earned them enough to develop other projects,
including full-length motion pictures in Technicolor.
According to Disney, "Disneyland really began when my two
daughters were very young. Saturday was always Daddy's Day, and
I would take them to the merry-go-round and sit on a bench eating
peanuts while they rode. And sitting there alone, I felt there should
be something built, some kind of family park where parents and
children could have fun together."17
Walt's original dream was not easy to bring to reality. During the
bleak war years, not only was much of his overseas market closed,
but the steady stream of income that paid for innovation dried up.
However, even during the bleak years, Walt never gave up. Instead,
he was excited to learn of the public's interest in movie studios and
the possibility of opening the studios to allow the public to visit the
birthplace of Snow White, Pinocchio, and other Disney characters.
After its creation, Disneyland had its growing pains—largerthan-expected opening day crowds, long lines at the popular rides, and
a cash flow that was so tight that the cashiers had to rush the admission
money to the bank to make payroll. Fortunately, since those early days,
Disneyland and the Disney characters have become a part of the American
dream.
By the early 1960s, Walt had turned most of his attention from film to real
estate. Because he was upset when cheap motels and souvenir shops popped
up around Disneyland, for his next venture, Walt Disney World, he bought
27,500 acres around the park. The center of Walt Disney World was to be the
Experimental Prototype Community of Tomorrow (Epcot). Regrettably, Epcot
and Walt Disney World were his dying dreams; Walt Disney succumbed to
cancer in 1966.
However, Walt's legacy carries on. The ensuing years since Walt's death
have included phenomenal Disney successes with Epcot, movies, a TV station, the Disney Channel, Disney stores, and Disney's Hollywood Studios
theme park (formerly Disney-MGM Studios). In April 1992, Euro Disneyland,
now Disneyland Paris, opened near Paris. For a variety of reasons (location,
cost, climate, and culture), it was initially a failure, until his Royal Highness
Prince Alwaleed Bin Talal of Saudi Arabia purchased up to 25 percent of the
Disneyland Paris Resort.
Both Walt Disney World and Disneyland have excellent college programs
that enable selected students to work during the summer months in a variety of hotel, foodservice, and related park positions. Disney has also introduced a faculty internship that allows faculty to intern in a similar variety of
positions.
Walt Disney World is composed of four major theme parks: Magic
Kingdom, Epcot, Disney's Animal Kingdom, and Disney's Hollywood Studios,
with more than 100 attractions, 31 resort hotels, spectacular nighttime entertainment, and vast shopping, dining, and recreation facilities that cover thousands of acres in this tropical paradise.
Walt Disney.
Chapter 10 Recreation, Attractions, and Clubs 439
Walt Disney World includes tennis courts, championship golf, marinas, swimming pools, jogging and
bike trails, water skiing, and motor boating. Walt Disney
World is always full of new surprises: It now features
an unusual water adventure park—a "snow-covered"
mountain with a ski resort theme called Blizzard Beach.
The Disney hotels are architecturally exciting and
offer a number of amenities. The fun-filled Disney's AllStar Sports Resort and Disney's colorful All-Star Music
Resort are categorized as value-class hotels. Disney's
Wilderness Lodge is one of the park's jewels, with its
impressive tall-timber atrium lobby and rooms built
around a Rocky Mountain–like geyser pool. In all, the
park has a cast of thousands of hosts, hostesses, and
entertainers famous for their warm smiles and commitment to making every night an especially good one for Disney guests.
There is more to enjoy than ever at Walt Disney World in Mickey's
PhilharMagic, which incorporates new 3D movie technology in the Fantasyland
area of the Magic Kingdom; Splash Mountain, a popular log flume ride in
Frontierland at the Magic Kingdom; Mission: SPACE, a motion simulator ride at
Epcot that mimics what an astronaut experiences; and, at Disney's Hollywood
Studios, the ultimate thriller, the Twilight Zone Tower of Terror.
Magic Kingdom
The heart of Walt Disney World and its first famous theme park is the Magic
Kingdom. It is a giant theatrical stage where guests become part of exciting
Disney adventures. It is also the home of Mickey Mouse, Snow White, Peter
Pan, Tom Sawyer, Davy Crockett, and the Swiss Family Robinson.
More than 40 major shows and ride-through attractions, not to mention shops and unique dining facilities, fill its six lands of imagination. Each
land carries out its theme in fascinating detail—architecture, transportation,
music, costumes, dining, shopping, and entertainment are designed to create
a total atmosphere where guests can leave the ordinary world behind. The
six lands are as follows:18
Main Street, USA Experience turn-of-the-century charm with horse-drawn
trolleys, horseless carriages, plenty of souvenir shops, a penny arcade,
and a grand-circle tour of the park on the Walt Disney World Railroad.
Adventureland Explore exotic places with the Pirates of the Caribbean,
the Swiss Family Treehouse, the Magic Carpets of Aladdin, and Walt
Disney's Enchanted Tiki Room.
Frontierland Experience thrills on Splash Mountain and Big Thunder
Mountain Railroad, musical fun in the Country Bear Jamboree, recreation
in the Frontierland Shootin' Arcade, and adventure in the Tom Sawyer
Island caves and its raft rides.
Liberty Square Go steam boating on the Rivers of America, find mystery
in the Haunted Mansion, and view the impressive Hall of Presidents with
the addition of President Barack Obama in a speaking role.
Walt Disney World.
440 PART III Tourism, Recreation, Attractions, Clubs, and Gaming
Fantasyland Cinderella Castle is the gateway to Fantasyland, where you'll find the
Enchanted Tales with Belle and Main Street
Philharmonic at Storybook Circus. Take the
Journey of the Little Mermaid and go Under
the Sea with Ariel, dine at Be Our Guest
Restaurant and Gaston's Tavern, or ride the
Seven Dwarfs Mine Train. Storybook Circus
includes attractions like Dumbo the Flying
Elephant, Walt Disney World Railroad, and
Casey Jr. Splash 'N' Soak Station.
Tomorrowland Travel to a sci-fi city of
the future with the whirling Astro Orbiter,
the shoot-em-up Buzz Lightyear's Space
Ranger Spin, the interactive Monsters, Inc.
Laugh Floor, the adventurous Stitch's Great
Escape!, the speedy Space Mountain, the
Tomorrowland Speedway, the elevated
Tomorrowland Transit Authority People Mover, and Walt Disney's
Carousel of Progress, one of Disney's oldest productions.
Epcot
Epcot is a unique, permanent, and ever-changing world's fair with two major
themes: Future World and World Showcase. Highlights include IllumiNations:
Reflections of Earth, a nightly spectacle of fireworks, fountains, lasers, and
classical music.
Future World shows an amazing exposition of technology for the near
future for home, work, and play in Innoventions. The newest consumer
products are continually added. Major pavilions exploring past, present,
and future are shown in the Spaceship Earth story of communications
(Spaceship Earth is the geosphere symbol of Epcot). The Universe of Energy
giant dinosaurs help explain the origin and future of energy. There are also
Mission: SPACE, which launches visitors into a simulated space adventure;
Test Track, a high-speed vehicle-simulation ride; Journey Into Imagination,
a tour through various sensory labs; and The Seas with Nemo & Friends,
which houses the world's second-largest indoor ocean with thousands of
tropical sea creatures.19
The Epcot World Showcase are pavilions centered around a reflective
lagoon where guests can see replicas of world-famous landmarks and sample the native foods, entertainment, and culture of 11 nations:20
Mexico Mexico's fiesta plaza and boat trip on Gran Fiesta Tour Starring
The Three Caballeros, plus La Hacienda de San Angel for authentic
Mexican cuisine
Norway Stave Church Gallery, an exhibit centered on the origins of the
movie Frozen, and the Akershus Royal Banquet Hall restaurant
The monorail track at Walt Disney World.
Chapter 10 Recreation, Attractions, and Clubs 441
China Reflections of China Stunning Circle-Vision 360° film tours and
ancient and modern China, plus the Nine Dragons Restaurant
Germany An authentic Biergarten restaurant
Italy St. Mark's Square street players and Tutto Italia Restaurant
United States The American Adventure's stirring historical drama
Japan Replica of Japan's Imperial Palace plus the Teppan Edo restaurant
Morocco Morocco's palatial Restaurant Marrakesh
France "Impressions de France" film tour of the French countryside, plus
Les Chefs de France and Monsieur Paul restaurants
United Kingdom Shakespearean street players, plus the Rose and Crown
Dining Room pub
Canada "O Canada!," a 360° Circle-Vision film narrated by Martin Short
Each showcase has additional snack facilities and a variety of shops featuring arts, crafts, and merchandise from each nation.
Disney's Hollywood Studios
With over 100 major shows, shops, restaurants, ride-through adventures, and
backstage tours, Disney's Hollywood Studios combines real working motion
picture, animation, and television studios with exciting movie attractions.
The reproduction of Grauman's Chinese Theatre on Hollywood Boulevard
houses the Great Movie Ride.
Other major attractions include the Twilight Zone Tower of Terror, a
stunning 13-story elevator fall; fast-paced adventure on the Rock 'n' Roller
Coaster Starring Aerosmith; New York Street of Streets of America; exciting
shows at Indiana Jones Epic Stunt Spectacular! and Muppet*Vision 3D; plus
a thrilling Star Wars adventure on Star Tours.
Especially entertaining for Disney fans is The Magic of Disney Animation,
where guests can visit the Animation Academy and sit in on a class hosted
by a Disney artist. Favorite Disney films become entertaining stage presentations in the Voyage of the Little Mermaid theater and in Beauty and the
Beast, a live, 25-minute musical revue at Theater of the Stars. The best restaurants at Disney's Hollywood Studios include the Hollywood Brown Derby,
Hollywood & Vine, 50's Prime Time Café, Sci-Fi Dine-In Theater Restaurant,
and Mama Melrose's Ristorante Italiano.21
Disney's Animal Kingdom Theme Park is the newest addition to Walt
Disney World. Animal Kingdom focuses on nature and the animal world
around us. Guests can go on time-traveling rides and come face to face with
animals from the prehistoric past to the present. Shows are put on featuring
Disney's most popular animal-based films, such as Lion King and A Bug's
Life. Safari tours that bring guests up close and personal with live giraffes,
elephants, and hippopotamuses are also offered at Animal Kingdom.
Walt Disney World's two water parks are Disney's Blizzard Beach Water
Park and Disney's Typhoon Lagoon Water Park. Blizzard Beach has a unique
ski-resort theme, while Typhoon Lagoon is based on the legend that a
442 PART III Tourism, Recreation, Attractions, Clubs, and Gaming
powerful storm swept through, leaving pools and rapids in its wake. Both
parks offer a variety of slides, tube rides, pools, and moving rivers that drift
throughout the parks.
All this and much more are what help make Walt Disney World the most
popular destination resort in the world. Since its opening in 1971, millions of
guests, including kings and celebrities from around the world and all seven
U.S. presidents in office since the opening (excluding President Obama),
have visited the parks. What causes the most comments from guests is the
cleanliness, the friendliness of its cast, and the unbelievable attention to
detail—a blend of showmanship and imagination that provides an endless
variety of adventure and enjoyment.22
Universal Studios
Universal Studios Hollywood has been giving guided tours on its famous
movie sets for almost 40 years, and tens of thousands of people visit
Universal every day.23 Since its founding, Universal Studios has become the
most formidable competitor facing the Walt Disney Company.
In Orlando, Florida, Universal Studios has enjoyed huge success, despite
encroaching on the kingdom of Disney. In addition to its Hollywood and
Orlando parks, Universal has since expanded into Singapore and Japan.
Future locations are planned for Moscow, Russia and Beijing, People's
Republic of China. One reason for Universal's success is its adaptation of
movies into thrill rides; another is its commitment to guest participation.
Guests get to help make sound effects and can participate in stunts, making
Universal Studios more than just a "look behind the scenes."
Universal Studios is also a good example of what is predicted to occur
in the future regarding amusement and theme parks. It is offering more realistic thrill rides by combining new technologies and state-of-the-art equipment. Also, the company has realized that visitors tend to go to theme parks
just because they happen to be in the area. By greatly expanding the experience, NBC Universal is hoping that its improvements will make travelers
want to visit Universal Studios Theme Parks as a one-stop destination.
Let's take a closer look at the Universal theme parks:
Universal Studios Hollywood was the first Universal park and boasts the
title of the world's largest movie studio and theme park. As part of the
new studio tour, visitors are taken into the tomb of the Revenge of the
Mummy, experience a major earthquake, and are right in the middle of
a Hollywood movie shoot. Afterward, guests can relax at the Universal
CityWalk, a street that claims to offer the best in food, nightlife, shopping, and entertainment.
Universal Orlando is a destination in itself, with two theme parks, several
themed resorts, and a bustling CityWalk. In Universal Orlando, like in
the Hollywood park, you can explore the exciting world of movie making. Its newest and most exciting park, Universal's Islands of Adventure,
Chapter 10 Recreation, Attractions, and Clubs 443
gives you the best in roller coasters and thrill rides, whereas Wet 'n Wild
Orlando gives you the opportunity to enjoy a range of cool waterslides,
among other things. If you're not already exhausted by the mere thought
of it, why not check out CityWalk for some food, shopping, and a taste
of the hottest nightlife in town. Myriads of venues, popular with tourists
and locals alike, offer an amazing variety of cool bars, hot clubs, and live
music.
Universal Studios Japan features over 20 rides and shows, some brand
new and others old favorites, plus great dining and shopping. The newest attraction, The Wizarding World of Harry Potter, opened in 2014 and
is modeled after the areas with the same name at the Universal Orlando
and Universal Studios Hollywood.
Universal Studios Singapore is the newest addition and is located within
Singapore's first integrated resort.24
Use of Technology in Recreation, Attractions, and Clubs
Some of the technologies utilized in the recreation and clubs area are common to the rest of the hospitality industry. Depending on the size and amenities of an establishment, the following information technology
systems can be used: call centers (for sales and customer service), point-of-sale systems (for retail distribution,
food and beverage, rentals), and ticketing systems (for issuing tickets and passes). Besides these, there are some
specific systems that can be implemented in the resorts and clubs.
Golf club property management systems would usually make the following functions available to users. The
first is wide reservations options: online booking and group reservations. These systems usually can copy the
guest's name on several tee times and thus help to save time on data entry. Another important function in golf
clubs is tee-time management. This feature allows instant checking of tee-time availability to provide guests
with a complete picture of what's available. Also, this module enables managing separate times and rates for
different types of guests: public, member, twilight, and so forth. Besides this, club agents can relocate (drag and
drop) one or multiple players from one tee time to another with ease. Some of the providers of club management software are Jonas Software, RTP|ONE, and CSI Software.
Radio-frequency identification (RFID) is rapidly entering the recreation and clubs niche of the hospitality
industry. This is a technology that uses communication through radio waves for the purposes of tracking and
identifying people or objects. RFID chips can be embedded in guest cards or wristbands. They enable authorization at the access points as well as retrieval of the guest's profile, picture, and membership privileges. The necessary components for this system are RFID chips and an antenna or reader. The RFID antenna picks up a unique
serial number from the microchip when a ticket, pass, or wristband with the RFID chip is presented. This technology helps to enhance fraud prevention on the management side and provides hands-free convenience on the
guest side. RFID access systems have been widely used at European ski resorts, and now they are also spreading to the American market. In addition, RFID systems can have electronic wallet functionality. Often, RFID is
T e c h n olo g y Spo t l i g h t
Courtesy of James McManemon, M.S., University of
South Florida Sarasota–Manatee
(continued)
444 PART III Tourism, Recreation, Attractions, Clubs, and Gaming
SeaWorld Parks and Entertainment
SeaWorld Parks and Entertainment is a subsidiary of SeaWorld Entertainment,
Inc. that also includes Busch Gardens. The animal parks not only offer guests
from around the world the opportunity to see and experience the wonders
of many marine and land animals, but they also have highly developed
educational programs. These programs reach millions of people a year—in
the parks, on TV, and over the Internet—informing them on topics such as
endangered animals, the environment, and the wonders of the ocean. In
addition, SeaWorld Parks and Entertainment is active in the areas of conservation, research, and wildlife assistance worldwide.
The company is dedicated to preserving marine life. It uses innovative programs to research various wildlife dilemmas. It also participates in
breeding, animal rescue, rehabilitation, and conservation efforts throughout the year. What SeaWorld Parks and
Entertainment does for the preservation of
animals is important to the existence of its
theme parks because the research and rescue programs are subsidized through guest
revenue. Also, each park offers unique
shows and attractions that combine entertainment and education with a strong commitment to research and conservation.
Currently, SeaWorld Parks and
Entertainment25 runs the following parks in
the United States:
SeaWorld The three SeaWorld parks are
located in California (San Diego), Florida
implemented in beach resorts, where guests receive an opportunity to pay at different retail outlets without
carrying an actual wallet. This provides the convenience of electronic payment to guests and encourages shopping. Moreover, RFID wristbands can be utilized at huge resorts and amusement parks in order to track children
if they are lost.
Information kiosks appear often at large parks and resorts. Usually this technology allows park visitors to
purchase park passes and other services on park grounds. Kiosks can be supplemented with digital displays that
provide visitors with relevant information. These technologies optimize the use of parks' personnel, maximize
the use of parks' resources, and ensure information is available to park visitors. These displays can digitally present pictures or event schedules of different parts of a resort or a park. This helps to attract guests to particular
areas at the right time (e.g., when there is an event taking place), as well as enables guests to plan a better
recreation experience according to their interests.
T e c h n olo g y Spo t l i g h t (Continued)
Bottlenose dolphins can be seen performing at
SeaWorld.
Chapter 10 Recreation, Attractions, and Clubs 445
(Orlando), and Texas (San Antonio). Each park has various themes, marine
and animal attractions, shows, rides, and educational exhibits. SeaWorld
is based on the creatures of the sea. Guests can pet dolphins and other
fish; watch shows featuring Shamu, the famous killer whale; and learn all
about the mysteries of the sea. Several rides are also available at SeaWorld,
and countless exhibits feature everything from stingrays to penguins.
Busch Gardens These theme parks, located in both Tampa, Florida, and
Williamsburg, Virginia, feature exciting thrill rides and attractions in addition to large zoos and safari parks. The theme for the Williamsburg Park
is classic Europe. It re-creates the seventeenth-century charm of the Old
World European atmosphere with a journey through nine authentically
detailed European hamlets. Busch Gardens in Tampa has a distinctly
African theme.
Adventure Island Also located in Tampa, Adventure Island is the only
splash park in the Tampa Bay area. It is also the only water theme park
on Florida's west coast featuring several unique water play areas and
thrilling splash rides. The water park comprises more than 30 acres of
fun-filled water rides, cafés, and shops.
Water Country USA Also located in Williamsburg, Water Country USA is
Virginia's largest family water park, featuring state-of-the-art water rides
and attractions, all set to a retro surf theme, plus live entertainment,
shopping, and restaurants.26 Like Adventure Island, Water Country has an
educational atmosphere to help guests, especially children, learn water
safety techniques.
Aquatica These water parks are located in Orlando, San Antonio, and San
Diego. They are known as SeaWorld's water parks. Aquatica Orlando's
theme is the southern Pacific and features Australian- and New Zealandbased mascots. The park also features dolphins, which you ride by on
one of the attractions.
Sesame Place This 14-acre park is located in Langhorne, Pennsylvania,
and is dedicated totally to a Sesame Street theme. It was designed with
the goal of stimulating children's natural curiosity to learn and explore,
while building self-confidence as they interact with other children.
Discovery Cove Adjacent to SeaWorld in Orlando, Florida, Discovery
Cove is where you can immerse yourself in adventure. It offers up-close
encounters with dolphins and other exotic sea life. Guests can swim with
dolphins and snorkel through a coral reef, a tropical river, waterfalls, and
an amazing freshwater lagoon, among other things.27
Hershey's
What does the name Hershey bring to mind?28 It was at the 1893 World's
Columbian Exposition in Chicago that Hershey first became fascinated with
the art of chocolate. Then, Milton Hershey, a small-time candy manufacturer,
decided he wanted to make chocolate to coat his caramels. He opened his
446 PART III Tourism, Recreation, Attractions, Clubs, and Gaming
new establishment in Lancaster, Pennsylvania, and named it the Hershey
Chocolate Company. In the 1900s, the company started to produce mass
quantities of milk chocolate, which resulted in immediate success. Soon
after, Hershey decided that there was a need to increase his production facilities. He built a new factory on the farmland of south-central Pennsylvania in
Derry Township. The following decades brought many product-line expansions. In 1968, the company was renamed the Hershey Foods Corporation.
Today, the company is the leading manufacturer of chocolate, nonchocolate
confectionery, and grocery products in North America.
In 1907, Milton Hershey opened Hershey Park as a leisure park for
employees of Hershey's company. He wanted to create a place for his
employees to relax and have some fun when they were not on the job. The
park was small and simple, offering employees a place to picnic, canoe, and
walk around the beautifully landscaped grounds. In 1908, the park started
its soon-to-be huge expansion with the addition of a merry-go-round.
In the years to come, the park continued to add more rides and attractions. As the park continued to expand, the company decided to open the
park's doors to the public. It became a small regional park with a pay-asyou-ride policy.
In 1971, the park underwent redevelopment to turn the small regional
park into a large theme park. In addition, the company decided to add a
one-time admission fee to eliminate the pay-as-you-ride policy and changed
its name from Hershey Park to Hersheypark. Today, the park sits on more
than 110 acres and is the home of more than 60 rides and attractions.
â–¶ Check Your Knowledge
1. Distinguish between commercial and noncommercial recreation.
2. Why did Walt Disney really create Disneyland?
3. Discuss your favorite theme park with your class. Explain why it is your
favorite.
Regional Theme Parks
Just to show how varied the attractions industry is, consider the state of Florida
and its attractions association. The Florida Attractions Association, founded in
1949, is a trade association representing over 90 leading attractions, including
astronautical, historical, cultural, military, and scientific museums; botanical
gardens; castles; collections of the unique and different; dinner entertainments;
dolphin and marine parks; exhibitions of alligators, lions, monkeys, parrots,
butterflies, and manatees; Native American villages; musical entertainment
complexes; sightseeing trains, cruises, and boat tours; state parks; theme
parks; towers; water parks; and zoological parks.
In addition to some of the larger theme parks mentioned in the preceding section, there are others that cater to thousands of visitors each year.
Learning Objective 5
Identify some of the major
attractions in the United States.
Chapter 10 Recreation, Attractions, and Clubs 447
The Miami Seaquarium is a 38-acre tropical paradise, a place where dolphins
walk on water, killer whales fly through the air, and endangered sea turtles
and manatees find a safe haven.
There are several different marine animal shows and an educational program that focuses on the mysteries of the sea even top marine scientists
can't explain. In order to broaden its appeal and bring in additional revenue,
the Miami Seaquarium has developed a company program for events and a
schools and Scouts program to appeal to the youth market.
Marineland Dolphin Adventure in Miami began in 1938 in an effort to
duplicate the variety of marine life as it exists in the wild for the purpose of
making films. It was a hit with Hollywood and was used in a number of movies. Today, the park offers an array of dolphin adventures including opportunities to touch and feed the dolphins, to simulate being a trainer for the day,
to make art with the dolphins, and take kayak tours in the local estuary.
Dollywood
In 1961, a small attraction with a Civil War theme called Rebel Railroad
opened its doors to the public.29 In the 1970s, the name Rebel Railroad was
changed to Goldrush Junction, and the theme was changed to resemble the
Wild West. This attraction is now known all across the world as Dollywood.
The name came about in 1986 when Dolly Parton became a co-owner of the
park. The park sits on 150 acres in the foothills of the Smoky Mountains in
Pigeon Forge, Tennessee. In addition to having all the rides of an amusement park, Dollywood is enriched by the culture of the Smoky Mountains.
The park includes crafts such as blacksmithing, glass blowing, and woodcarving. It also hosts several festivals, concerts, and musical events. Today,
Dollywood brings in more than 3 million visitors during its operating season
and continues to be Tennessee's number one tourist attraction. Additionally,
Dollywood's DreamMore Resort opened in July 2015 and is expected to double in the number of visitors it attracts each year.30
Legoland
Legoland is a theme park partly owned by the Lego Group.31 In 1968,
Legoland Billund Resort in Denmark opened and now has over 1 million
visitors annually. The parks are themed after—you guessed it—Legos, the
brightly colored plastic bricks, gears, minifigures, and other pieces that are
assembled to create models of almost anything. The parks are marketed
toward young families. This is emphasized in the rides: All the parks have
roller coasters that are not quite as extreme as the roller coasters found in
other theme parks. Today there are six Legoland parks located in Billund,
Denmark; Windsor, United Kingdom; Carlsbad, California; Günzburg,
Germany; Winter Haven, Florida; and Malaysia. Each park features a miniland, which is made up of millions of bricks that create models of landmarks
and scenes from all around the world. Legoland Windsor is one of Britain's
most popular attractions. Legoland's theme parks are owned and operated
by Merlin Entertainments.32
448 PART III Tourism, Recreation, Attractions, Clubs, and Gaming
Gatorland
Gatorland is a 110-acre theme park and wildlife preserve located in
Orlando, Florida.33 It all started when Owen Godwin built an alligator pit in
his backyard. After World War II, Godwin bought a 16-acre plot located off
Florida's second-most-traveled highway. He decided that he wanted to build
an attraction on his land that would provide a close-up view of Florida's
animals in their native habitat. In 1949, Godwin opened the attraction's
doors to the public under the name of the Florida Wildlife Institute, which
he shortly after changed to the Snake Village and Alligator Farm. In 1954,
Godwin once again changed the name of the attraction to its current name,
Gatorland.
The 1960s brought growth to the tourism industry in Florida. As the
industry grew, Gatorland continued to expand by adding a number of exhibits and attractions. Today, Gatorland features alligators, crocodiles, a breeding
marsh, reptilian shows, a petting zoo, a swamp walk, educational programs,
and train rides. In addition, it offers the following shows: Gator Jumparoo,
which features alligators jumping four to five feet out of the water to retrieve
food; Gator Wrestlin', an alligator wrestling show in which wranglers catch
an alligator by hand; and Up Close Encounters, where visitors meet wildlife
from around the globe. One of the oldest attractions in the area, Gatorland
continues to be privately owned by Godwin's family.
Wet 'n Wild
Wet 'n Wild was founded by George Millay in Orlando, Florida, in 1977.34
George Millay is also known as the creator of SeaWorld. Wet 'n Wild is considered the first major water park to be opened in the United States. Millay
received the first Lifetime Achievement Award from the World Waterpark
Association for creation of Wet 'n Wild. The association named him the official "Father of the Waterpark."
Today, Wet 'n Wild is a chain of water parks with locations in Florida
and North Carolina. The Wet 'n Wild located in Emerald Pointe, North
Carolina features more than 36 rides and attractions that are classified
from mild to wild. Wet 'n Wild Orlando also offers something for everyone. The rides fall into three categories: Super Thrills, Group Thrills, and
Family Fun. In 1998, Millay sold the Orlando park to the Universal Studios
Recreation Group.
Animal Attractions
Another sector that has been growing substantially is the one of animal
attractions. Although they are usually not the main reason people visit a
state or city, zoos, aquariums, and wild animal parks attract millions of visitors every year.
Chapter 10 Recreation, Attractions, and Clubs 449
Zoos
Every kid's dream, and just as much fun for parents, zoos are one of those
things that just don't seem to go out of style. They are forms of tourist attractions that people may visit when in a destination city such as New York,
Chicago, or San Diego. Approximately 181 million people visit a U.S. zoo
every year.35 The first zoo in the United States was the Philadelphia Zoo,
built in 1859. Even today, zoos are extremely popular in the United States
and Canada, and almost every major city has one. In fact, the popularity
of zoos was proven when the Walt Disney Company unveiled its Animal
Kingdom as one way to combine the effects of visiting a zoo with the attractions of a theme park. Busch Gardens and SeaWorld also have similar parks.
Following are examples of two of the most popular and noteworthy
American zoos.
San Diego Zoo, California
The San Diego Zoo attracts many tourists from across the country for a variety of reasons. It may be in part because of the favorable climate that allows
the zoo to operate all year round. Also, the zoo has a large collection of animals, interactive programs, and educational programs for children.
The world-famous San Diego Zoo is located in historic Balboa Park in
downtown San Diego, California. Founded in 1916 by Dr. Henry Wegeforth,
the zoo's original collection totaled 50 animals. Today, it is home to over
3,700 animals of more than 650 different species. The zoo also features a
prominent botanical collection with more than 700,000 exotic plants.36 The
zoo's breeding programs help not only to enhance the zoo, but also to provide hope for the survival of many endangered animals. The first giant panda
born in the United States to survive to adulthood, Hua Mei, was born at the
San Diego Zoo.37
The National Zoo
The National Zoological Park in Washington, D.C., is part of the respected
Smithsonian Institution. More than 2,000 animals from nearly 400 species
make their home in this zoo.38 Among the rare animals featured at the
National Zoo are a giant panda, komodo dragons, rare Sumatran tigers, and
Asian elephants.
The National Zoo is located in a quiet residential area only minutes away
from other Smithsonian museums, the Capitol, and the White House. It is
not only a place to observe the behavior of certain animals, but also a place
that works actively to educate visitors on conservation issues and the various
interactions among living organisms. The National Zoo breeds endangered
species and reintroduces the animals into their natural habitats. The zoo also
participates in other visitor education programs and biological research.39
Aquariums
Aquariums are attractions that provide thrilling educational experiences to
millions of tourists each year. They are also multimillion-dollar showpieces,
450 PART III Tourism, Recreation, Attractions, Clubs, and Gaming
displaying creatures vastly different from us who dwell on land. For example, each year, 1.8 million visitors pass through the doors of the National
Aquarium in Baltimore.40 This impressive aquarium seeks to stimulate public
interest in and knowledge about the aquatic world, focusing on the beauty
of these species in their natural environments. It uses only the most modern
interpretative techniques to engage and get an emotional response from visitors. In fact, many visitors walk out with a desire to become more environmentally responsible.41
â–¶ Check Your Knowledge
1. Name at least two regional theme parks and discuss similarities and
distinctive differences.
2. Identify some of the main attractions found in the United States.
3. Name some rare animals you can find at the National Zoo.
Historic Places and Sites
Travelers and tourists have visited historic sites for thousands of years. The first
sites visited in recorded history were the Seven Wonders of the Ancient World,
which included the Great Pyramid of Giza (Egypt), the Hanging
Gardens of Babylon (modern-day Iraq), the Statue of Zeus at
Olympia (Greece), the Temple of Artemis at Ephesus (modernday Turkey), the Mausoleum at Halicarnassus (modern-day
Turkey), the Colossus of Rhodes (Greece), and the Lighthouse
of Alexandria (Egypt). Historic places, sites, and museums are
a part of what is now called heritage tourism. Heritage tourism has gained prominence in recent years, particularly with
baby boomers and older adults. These groups are less likely to
engage in adventure tourism and usually prefer more passive
activities. Tourists visiting historic places/sites and museums
are interested in the national culture. The various historic attractions appeal to a broad spectrum of the community because
they are diverse and located throughout the nation.
The National Park Service maintains properties listed
in the National Register of Historic Places. The National
Register of Historic Places is the United States' official
list of districts, sites, buildings, structures, and objects worthy of preservation. The more than 90,000 listings represent
significant icons of American culture, history, engineering,
and architecture.42 Historic sites include buildings that have
been restored and that are now being used as private houses
as well as hotels, inns, churches, libraries, galleries, and
museums.
The Great Pyramid of Giza, Egypt.
Chapter 10 Recreation, Attractions, and Clubs 451
Because of declining funds, galleries, museums, and heritage sites have
had to become creative in raising money. They have not only had to cover
operating costs but also cater to an increasing number of visitors. To selfgenerate revenues, they have had to become more entrepreneurial while continuing to meet their heritage preservation and educational goals. Revenue
generation has often been achieved through an increased concentration on
partnerships, promotions, and packages in which the sites team up with
other operators in the tourism industry, such as tour companies, hotels, restaurants, and car rental companies.
Heritage tourism is discussed more in depth in Chapter 9, but consider the following for a look at a few of the most important U.S. historical
attractions:
• Monticello was the home of the famous statesman Thomas Jefferson,
author of the Declaration of Independence, architect of American ideals
as well as noble buildings, and father of the University of Virginia. The
domed mansion of Monticello is set in the beautiful Virginia countryside
and is well worth a visit.
• The Alamo is a small mission in San Antonio, Texas, with a rich historical background. During Texas's fight for independence from Mexico, a
vicious battle took place in this town. Almost 200 Texans held out for
13 days in a group of fortified mission buildings against General Santa
Anna's army of about 2,400 soldiers. The battle resulted in a tragic
Texan defeat. Not long after that, Texans everywhere united in a rallying
cry: "Remember the Alamo!"43 And people still do.
• The French Quarter in New Orleans is an original part of the city, full
of life and history. Unlike historic districts in many other cities, it is still
growing and evolving, regardless of the recent natural disasters. Locals
constantly wrestle with the issue of balancing evolutionary changes
with the need to preserve history. Visitors can have a great time when
they visit during Mardi Gras.
• The Martin Luther King Jr. National Historic Site is located in the residential section of Sweet Auburn, Atlanta. Two blocks west of the home
is Ebenezer Baptist Church, the pastorate of King's grandfather and
father. It was in these surroundings of home, church, and neighborhood
that "M. L." experienced his childhood. Here, he learned about family
and Christian love, segregation in the days of Jim Crow laws, diligence,
and tolerance. This important site is a reminder of King's significant
contribution to the civil rights movement.
• The Grand Ole Opry in Nashville, Tennessee, is a live radio show in
which country music guests are featured. Started more than 90 years
ago, the Grand Ole Opry is what made Nashville "Music City." Since the
Opry's start, Nashville created a theme park, Opryland (now closed),
and a hotel, the Gaylord Opryland Resort. Famous musicians come
from all over the world to showcase their talents, and tourists flock
from everywhere to hear the sounds of the Opry and see the sites that
Nashville has to offer.44
452 PART III Tourism, Recreation, Attractions, Clubs, and Gaming
• The Freedom Trail is a walking tour through downtown Boston that
passes through 17 points of interest, plus other exhibits, monuments,
and shrines just off the trail, some of which are a part of the Boston
National Historical Park. This interesting walk through a part of U.S.
history includes both the Massachusetts State House and the Old South
Meeting House. The Old South Meeting House was the site of many
important town meetings concerning the British colonial rule, including
those that sparked the Boston Tea Party. Today, there is a multimedia
exhibition depicting the area's 300-year history. The building and two
other restored structures today house a bustling marketplace of more
than 100 specialty shops, restaurants, and bars. Paul Revere's house is
the only seventeenth-century structure left in downtown Boston. It was
from this house that the silversmith left for his historic ride on April 18,
1775. Another site on the Freedom Trail is the Bunker Hill Monument.
• The Liberty Bell is housed on Market Street in Philadelphia. The bell's
inscription reads, "Proclaim Liberty throughout All the Land unto All
the Inhabitants thereof," which in fact is taken from the Bible, Leviticus
25:10. For many years, it was known as the State House bell. Its popularity rose when a group of abolitionists, remembering its inscription,
adopted the bell as a symbol of their cause; they nicknamed it their
liberty bell. In the late 1800s, the bell went on tour around the United
States. This trip was an effort to show the war-torn country that there
had been a time in history when they had fought and died for a common cause. In 1915, when the tour ended, the Liberty Bell, as it was
then known, went home to Philadelphia, where it remains to this day.
Throughout American history, the Liberty Bell has served as a simple
reminder, a symbol of freedom, independence, and liberty, not just in
the United States but also all over the world.
â–¶ Check Your Knowledge
1. What were the first historic sites visited in recorded history?
2. Name some important U.S. historical attractions.
Museums
Some experts have speculated that people visit museums because of some
innate fascination with the past and with diverse cultures. Nobody knows for
sure, but it is a fact that the number of museums in the United States has more
than quadrupled since 1950. There are many types of museums, including general, art, science and technology, natural history, history, and military. Someone
has to manage these operations, and the more people that travel to experience
them, the more career opportunities are available in the travel, hotel, and restaurant industries. Here are a couple of the big names in the museum sector.
Chapter 10 Recreation, Attractions, and Clubs 453
The Smithsonian Institution
Established in 1846 by a man who never visited the United States, this wellknown institution now holds almost 140 million artifacts, works of art,
and specimens. It is composed of the following museums and galleries:
the Anacostia Community Museum; the Arthur M. Sackler Gallery; the
Cooper-Hewitt, Smithsonian Design Museum; the Freer Gallery of Art; the
Hirshhorn Museum and Sculpture Garden; the Air and Space Museum;
the African American History and Culture Museum; the African Art Museum;
the American History Museum; the Natural History Museum; the American
Indian Museum; the Portrait Gallery; the Postal Museum; the American Art
Museum; and the Renwick Gallery. There are also nine research facilities
in the United States and abroad, and 168 affiliate museums, as well as the
National Zoo.45 The institution's goal is to increase and diffuse knowledge,
and it is also dedicated to public education, national service, and scholarship
in the arts, sciences, and history.46 Smithsonian museums attract approximately 30 million visitors annually, and entrance is free. The National Zoo
attracts over 1.5 million visitors annually.47 In addition to its museums and
research facilities, parts of the Smithsonian collection can be viewed online
at http://www.si.edu.
The Field Museum, Chicago
The Field Museum of Natural History is an institution of public learning that
seeks to inspire public knowledge and curiosity by its varied collections,
broad research, storied exhibits, and educational programs. The museum,
located in Chicago, invites visitors to immerse themselves in scientific
discovery.48
The museum was founded in 1893 as a place to house biological and
anthropological collections for a world exposition. These types of objects
continue to form the basis of the museum's collections. In addition, the
museum conducts research in the areas of geology, paleontology, archaeology, and ethnography. Furthermore, the museum houses collections consisting of more than 20 million items.49
Permanent exhibits at the Field Museum range from dinosaurs to minerals and gems, plants, animals, and cultural exhibits. Temporary exhibits
are also displayed from time to time. One example of this was a program
entitled "The Art of the Motorcycle." This exhibit discussed the motorcycle as
a cultural icon and also its technological design.
Performance Arts
Have you ever wished that you could just take off and follow your favorite
band on tour? Although some people do, most of us do not have the money
or time to do so. However, that does not stop us from enjoying an occasional
concert, musical, theater production, comedy show, and so forth when we
454 PART III Tourism, Recreation, Attractions, Clubs, and Gaming
are at home or on the road. While these shows and productions are usually not the primary purpose of leisure travel, in some circumstances they
might be. In Orlando or Las Vegas, for example, certain shows have taken up
permanent residence. The public knows this and therefore may take a trip
to Orlando or Las Vegas at their convenience so that they may see a certain
production. In places like New York City and London, stopping off to see a
Broadway production or a concert may be an unplanned bonus.
Theaters once were immensely important. In a time before people had
access to modern inventions like radio or television, books and theater were
the only entertainment available. During the industrial era of the early 1900s,
the importance of theaters began to wane somewhat as people became too
busy juggling work and spending time with family. In addition, many people
could not afford such luxuries. In modern times, however, the theater is
again gaining importance. Old theaters from the vaudeville days are now
being resurrected and reopened to the public—and the public is responding.
Increasing numbers of people visit the theater or opera on weekends, holidays, or just for an evening out on the town. Theater is no longer attractive
only to the upper classes; affordable prices make it reasonable entertainment for almost anyone.
Concerts, musicals, and comedy shows are also becoming increasingly
affordable and are included in many people's vacations schedules. As we
move up the hierarchy of needs, self-actualization becomes a greater motivation, and more and more people satisfy that need with a dose of culture and
performing arts.
â–¶ Check Your Knowledge
1. What are the goals of the Smithsonian Institution?
2. Why are theaters, concerts, musicals, and comedy shows regaining
importance?
Destinations
Some destinations are major attractions in themselves. For example, a trip
to Europe might include visits to cities such as London, Paris, Rome, Athens,
and Madrid or just focus on one country, where visitors enjoy not only the
city but also the countryside. The following sections describe some of the
world's most popular destinations.
Athens, Greece
Athens, the capital city of Greece, is one of the world's oldest cities—the cradle of Western civilization and the birthplace of democracy. Classical Athens
was a powerful city-state, a center for the arts, learning, and philosophy,
Chapter 10 Recreation, Attractions, and Clubs 455
and home of Plato's Academy and Aristotle's Lyceum.50 History abounds
in Athens, as evidenced by the Parthenon—a temple to the Greek goddess
Athena built in the fifth century b.c. on the Acropolis, a flat rock above the
city. Today, Athens is a bustling city of more than 3 million—all of whom
seem to be on the move, hence its notorious congestion.51
Of the millions of tourists who go to Greece, many, after visiting Athens,
take a ferryboat ride to the famed Greek Islands in the Aegean Sea. Crete,
the largest island, is rugged and mountainous with beautiful beaches and a
reconstruction of the palace of King Minos, which is the largest Bronze Age
archeological site on Crete, dating back to between 1700 and 1400 b.c. It
was probably the ceremonial and political center of Minoan civilization and
culture. The strikingly beautiful island of Santorini is a remaining part of the
cone of an extinct volcano that erupted some 3,500 years ago. Some of the
picturesque white buildings cling to the rim of the volcano and are among
the most photographed in the world. The best way up to the town on top of
the hill is by donkey ride. Mykonos is a trendy island with its famed windmills and fabulous beaches, some of them nude beaches. Other often-visited
islands include Rhodes, with plenty of ruins, good beaches, and nightlife,
and Corfu, off the west coast of Greece, with its lush vegetation due to
higher rainfall than the other islands and its excellent beaches, museum, and
nightlife—including a casino—making it a favorite of package tour groups.
London
London was once the center of an empire that included approximately onequarter of the globe. The name suggests history, pageantry, royalty, theater,
shopping, museums, music, fashion, and now even food. London
has several interesting areas such as Chelsea and the River Thames
and Hampstead on the hill with its quaint pubs and row houses.
Trafalgar Square, named after the Battle of Trafalgar in which
Nelson defeated the French, is where a statue of Lord Nelson stands
atop a tall column. The four large lions that guard the statue were
reputedly made from the cannons of the French fleet. Nearby is
Piccadilly Circus, the core of the theater and nightlife district, along
with neighboring Soho, which was a former royal park and favorite
hunting ground of King Henry VIII. (In Old English, the word so
means wild boar or pig, and ho means there.) There are many other
fascinating areas such as London's East End, originally the home of
the Cockneys; the impressive buildings of the Houses of Parliament,
with Big Ben, the clock tower; and of course, Buckingham Palace,
the queen's London residence.
Outside London's popular tourist spots are Oxford, where travelers can visit the famous university; Stratford-upon-Avon, the birthplace of William Shakespeare, where travelers can visit the house in
which Shakespeare was born in 1564 and can visit Ann Hathaway's
cottage, where she lived before her marriage to Shakespeare; Bath,
famous for its history of therapeutic hotsprings; and Stonehenge, a
complex of Neolithic and Bronze Age monuments whose purpose
Big Ben and Westminster
Abbey make London a
popular destination.
456 PART III Tourism, Recreation, Attractions, Clubs, and Gaming
is mysterious and unknown. Bath is England's most elegant city known for
its Georgian architecture and, of course, its baths that date back to Roman
times and that are reputed to ease the pain of arthritis. Many visitors enjoy
the English countryside, with quaint villages and narrow winding roads and
roundabouts. And visitors can always enjoy the British pubs.
Paris
Paris is a city of beautiful buildings, boulevards, parks, markets, and restaurants and cafés. Paris is exciting! So, for tourists, what to see first is an oftenasked question over morning coffee and croissants. There are city tours, but
the best way to see the real Paris is on foot, especially if people want to
avoid the hordes of other tourists. A tour could begin at the Eiffel Tower or
the Notre-Dame Cathedral, the Louvre or the Musée d'Orsay, the Île de la
Cité, or simply with a stroll down the Champs-Élysées.
Paris began as a small island called Île de la Cité, in the middle of the
River Seine. In time, Paris grew onto the Left Bank (Rive Gauche), where the
Paris-Sorbonne University was founded. The university provided instruction
in Latin, so it became known as the Quartier Latin, or Latin Quarter. The
Latin Quarter has a Bohemian intellectual character with lots of small cafés
and wine bars similar to Greenwich Village and Soho in New York. Nearby
is Montparnasse, an area that is popular with today's artists and painters.
On the Right Bank (Rive Droit) of the river Seine are many attractions; one
favorite is the area of Montmartre, with the domes of Sacré-Cœur and the
Place du Tertre. Just walking along the winding streets up to Sacré-Cœur
gives visitors a feel of the special nature of Paris. Savoring the sights of the
little markets with arrays of fresh fruits, vegetables, and flowers; catching the
aromas wafting from the cafés; and seeing couples walking arm in arm in a
way that only lovers do in Paris add to the ambiance that captivates all who
go there and provide wonderful memories.
Rome
They say, "All roads lead to Rome." Rome, the Eternal City, is built on seven
hills beside the Tiber River, with centuries of history that seem to exude
from every building. Among the most visited sites are the Colosseum,
the Pantheon, the Spanish Steps, Vatican City, and the Roman Forum. The
Colosseum is the ancient stadium where gladiators fought, Christians were
martyred, other sports and games were played, and thousands of men fought
with ferocious animals to amuse the crowds. The Pantheon, originally built
in 27 b.c. as a temple to all the gods of ancient Rome, was destroyed by
fire in a.d. 80, rebuilt in 126, and is likely the best preserved building of its
era. The Spanish Steps, the widest steps in Europe, are situated between
the Piazza di Spagna (Plaza of Spain) and the Piazza Trinità die Monti, the
Episcopal jurisdiction of the Bishop of Rome, better known as the Pope.
The area is a popular hangout for tourists and residents. Vatican City is the
smallest state in the world, with only 110 acres and a population of just over
Chapter 10 Recreation, Attractions, and Clubs 457
800.52 In this tiny area are St. Peter's Basilica, the Vatican Museums, and
Michelangelo's Creation, painted on the ceiling of the Sistine Chapel, and
his Last Judgment, on the wall behind the altar. The Roman Forum was the
center of political, social, and economic life in imperial Rome, with temples,
basilicas, and triumphal arches; it is the place where the Roman democratic
government began. Several other interesting cities to visit in Italy include
Venice, Naples, and Florence, along with the Tuscan countryside.
Managing Attractions
Managing attractions and theme parks has many similarities to managing
any business. Theme park managers use the same main management functions (planning, including forecasting; organizing; decision making; and
controlling).
Planning involves all types of planning that fall under two headings: strategic (long term) and tactical (short term). An example of strategic planning
would be determining what kind of theme ride to build as the next major
attraction or planning a new park in another country. An example of tactical
planning would be forecasting the park's attendance for the next month so
departments can staff correctly.
Organizing is getting everything arranged: who will do what, by whom,
when, and where. For example, a theme park requires a structure to be
organized for managing the process. The management team is assembled and
given their assignments. Someone manages the reservations and admissions,
the rides, the restaurants and foodservice, the gift shops, maintenance,
marketing, human resources, and accounting and finance. Each department
manager has daily, weekly, and monthly tasks that structure the organizing of
the park to maximize operational efficiencies and effectiveness. Organization
charts show who reports to whom and give a visual representation of the
operation of the park.
Decision making can be quick and easy for the many programmed
decisions—decisions that occur on a regular basis, allowing the decision to
be handled with a programmed response. For example, when the inventory
of an item falls below the reorder point, a programmed response is to order
a predetermined quantity to bring the stock back up to par.
Another, more complicated type of decision making is nonprogrammed—
which is nonrecurring and is caused by unusual circumstances. One example
of a nonprogrammed decision is a situation with incomplete information—
for example, which guest relations program or point-of-sale system to install.
The decision-making process consists of the following eight steps:53
1. Identification of the problem and definition of the problem
2. Identification of the decision criteria
3. Allocation of weights to the criteria
4. Development of alternatives
458 PART III Tourism, Recreation, Attractions, Clubs, and Gaming
5. Analysis of alternatives
6. Selection of alternative
7. Implementation of alternative
8. Evaluation of decision effectiveness
Controlling is a key part of managing attractions and requires constant
checking to make sure that the results were what they should be. Was the
actual revenue what was expected? Or, was it above or below expected, and
by how much? What was the labor cost and how did it compare with the
expected labor cost? Control examines performance results in all the key
areas of operation.
Revenue comes from entrance ticket sales, parking, vending, retail program fees, food and beverage sales, and donations. There is a great variation
among attractions. Some are for profit and others are nonprofit; however,
both must operate with budgets. Many attractions obtain 70 percent of their
revenue from ticket sales, approximately 15 percent income from retail,
and another 15 percent from food and beverage sales. Many attractions are
looking to attract new revenue by staging special events such as corporate
events, Father's Day or Easter celebrations, or auto shows in the parking lot.
As managers of a business, attractions managers are also trying to stay
ahead of the wave and keep on top of expenditures. They also try to retain
the best employees during the slow season by cross-training them to do
more than one job as the need arises. Because labor costs are the highest
expense item, managers do their best to reduce labor costs by boosting the
volunteer base in multiple areas.54
Attractions management is all about keeping the quality of product and
guest service at the highest levels. It boils down to revenue minus expenses
equal net profit.55
Clubs
Private clubs are places where members gather for social, recreational, professional, or fraternal reasons. Members enjoy bringing friends, family, and business guests to their club. Their club is like a second home, but with diverse
facilities and staff to accommodate the occasion. Bringing guests to one's club
can be more impressive than inviting them to one's home, and there is still
a level of the same personal atmosphere as there would be if guests were
invited home. Many of today's clubs are adaptations of their predecessors,
mostly examples from England and Scotland. For example, the North American
country club is largely patterned after the Royal and Ancient Golf Club of
St. Andrews, Scotland, founded in 1754 and recognized as the birthplace of
golf. Many business deals are negotiated on the golf course. A few years ago,
country clubs were often considered to be bastions of the social elite.
Historically, the ambiance of these clubs attracted the affluent. The character of the clubs transcended generations. Member etiquette and mannerisms
Learning Objective 6
Describe the operations of a
country club.
Chapter 10 Recreation, Attractions, and Clubs 459
developed over years to a definable point by
which members could recognize each other
through subtleties, and those not possessing
the desired qualities were not admitted.
Today there are more affluent people than
ever, and their number continues to grow. The
new rich are now targeted and recruited for
a variety of new hybrid groups that also call
themselves clubs. The newer clubs' cost of initiation and membership may be considerably
less than some of the more established clubs.
The stringent screening process and lengthy
membership applications are now simplified,
and cash is the key to admittance.
New clubs are born when a developer purchases a tract of land and builds a golf course with a clubhouse surrounded
by homes or condominiums. The homes are sold and include a membership
to the club. After all the homes are sold, the developer announces that the
golf course and clubhouse will be sold to an investor who wishes to open
it to the public. The homeowners rush to purchase the clubhouse and golf
course to protect their investment. A board is formed, and the employees of
the developer and all operations are usually transferred to and become the
responsibility of the new owners or members.
Size and Scope of the Club Industry
There are a few thousand private clubs in North America, including both
country and city clubs. When the total resources of all the clubs are considered, such as land, buildings, and equipment, along with thousands of
employees and so forth, clubs have billions of dollars of economic impact.
Club Management
Club management is similar in many ways to hotel management, both of
which have evolved in recent years. The general managers of clubs now
assume the role of chief operating officer (COO), and in some cases chief
executive officer of the corporation. They may also have responsibility
for management of the homeowners' association and all athletic facilities,
including the golf courses. In addition, they are responsible for planning,
forecasting and budgeting, human resources, food and beverage operations, facility management, and maintenance. The main difference between
managing a club and managing a hotel is that with clubs the guests feel
as if they are the owners (in many cases they are) and frequently behave
as if they are the owners. Their emotional attachment to the facility is
stronger than that of hotel guests who do not use hotels with the same
frequency that members use clubs. Another difference is that most clubs
do not offer sleeping accommodations.
A golf course community in Hawaii.
460 PART III Tourism, Recreation, Attractions, Clubs, and Gaming
Club members pay an initiation fee to belong to the club and annual
membership dues thereafter. Some clubs also charge a set utilization fee, usually related to food and beverages, which is charged regardless of whether
those services are used.
The Club Managers Association of America (CMAA) is the professional
organization to which many of the club managers belong. The association's
goal is to advance the profession of club management by fulfilling the educational and related needs of the club managers. The association provides
networking opportunities and fosters camaraderie among its member managers through meetings and conferences held locally and nationally. These
gatherings keep managers abreast of current practices and procedures and
Founded in 1957, Dallas-based ClubCorp is the world leader in delivering premier golf, private club, and resort
experiences. Internationally, ClubCorp owns or operates more than 200 golf and country clubs, business clubs,
sports clubs, alumni clubs, and resorts in 26 states, the District of Columbia, and two foreign countries. ClubCorp
has over $2 billion in assets. Among the company's nationally recognized golf properties are the Firestone
Country Club in Akron, Ohio (site of the 2003–2005 World Golf Championships–Bridgestone Invitational) and
Mission Hills Country Club in Rancho Mirage, California (home of the Kraft Nabisco Championship).
The more than 40 business clubs and business and sports clubs include the Boston College Club; City Club on
Bunker Hill in Los Angeles; Citrus Club in Orlando, Florida; Columbia Tower Club in Seattle; Metropolitan Club in
Chicago; Tower Club in Dallas; and the City Club of Washington, D.C. The company's 20,000 employees serve the
more than 430,000 members of the ClubCorp properties.
ClubCorp is in the business of building relationships and enriching lives. The extraordinary private club environments nourish relationships old and new, as well as create a world of privacy, luxury, and relaxation where
guests' every need is anticipated and every expectation exceeded. Crafting fine, private-club traditions for more
than 50 years, ClubCorp has developed a signature philosophy of service that resonates with every encounter,
every warm welcome, and every magic moment, joining to form the bedrock of all the clubs.
Each club has its own distinctive personality and takes pride in creating the perfect settings for casual gatherings with friends, business meetings, or formal celebrations. The clubs provide safe havens where members
and their guests always are welcome. Whether looking for a country club experience or a professional retreat
in which to conduct business affairs, ClubCorp's members are the beneficiaries of the ultimate in private club
service and tradition.
ClubCorp clubs provide a variety of membership options and experiences for a range of lifestyle pursuits. In
more than 200 private business and sports clubs, country clubs, golf courses, and resorts around the world, from
Seattle to Mexico and from Boston to Beijing, ClubCorp provides for its members a haven of refuge, a home
away from home, where every need is anticipated and every expectation surpassed.
Source: U.S. Securities and Exchange Commission, EDGAR Search Tools, http://b2i.api.edgar-online.com/EFX_dll/EdgarPro.dll?FetchFilingHT
ML1?SessionID=MNp_Fy-6vHMBo-9&ID=8054747 (accessed November 15, 2011); and ClubCorp, Company Profile, http://www.clubcorp.com
(accessed November 25, 2013).
Co r po rate Pr of i l e
ClubCorp
Chapter 10 Recreation, Attractions, and Clubs 461
new legislation. The general managers who join CMAA subscribe to a code
of ethics, shown on page 463.
Successful club general managers have adapted to their new and evolving environment. Some, however, have not, and sadly they have either gone
bankrupt, as with Cyprus Run Country Club, which was sold at auction for
just over $1 million, or gone from private to public. The successful clubs
have added incentives, like becoming a member for a day or joining for the
summer for only $500, to attract more members. Clubs in Florida and other
southern states that attract "snowbirds"—seasonal visitors from the northern
states—are offering special winter rates. For many clubs, the harsh economic
climate has reduced membership, reducing revenue and making it more difficult to pay mortgages.
Most clubs have found creative ways of increasing revenue by including more items in the shops—not just golf or tennis clothing and clubs or
racquets but expanded merchandise such as jewelry, books, organic cookies,
vitamins, and swim gear. In addition, clubs have expanded their offerings
to include spas that offer Botox, facials, and cosmetic products. Clubs have
extended their food and beverage offerings to make more money off events
like weddings and social fund-raisers such as the American Cancer Society
and the Salvation Army. Additionally, revenue has been increased by letting
high-end guests from local hotels pay handsomely for the privilege of playing the course.
Clubs are reducing expenses by paying lower property taxes and by trimming costly items. Examples include using reclaimed water to water greens
(by arrangement with the local municipality), cutting back on the amount
paid into employees' 401(k) retirement plans, and providing a fixed amount
(of say, $400 per month) for a staff member and family for benefits.
Club Management Structure
The internal management structure of a club is governed by the corporation's
articles of incorporation and bylaws. These establish election procedures,
officer positions, a board of directors, and standing committees. Guidance
and direction are also provided for each office and committee and how it
will function. The general manager will usually provide an orientation for
the new directors and information to help them in their new role. The members elect the officers and directors of the club. The officers represent the
membership by establishing policies by which the club will operate. Many
clubs and other organizations maintain continuity by having a succession
of officers. The secretary becomes the vice president and the vice president
becomes the president. In other cases, the person elected president is simply
the person believed to be the most qualified to lead the club for that year.
Regardless of who is elected president, the club's general manager must be
able to work with that person and the other officers.
The president presides at all official meetings and is a leader in policymaking. The vice president is groomed for the role of president, which is
usually eminent, and will in the absence of the president perform the presidential duties. If the club has more than one vice president, the titles first,
462 PART III Tourism, Recreation, Attractions, Clubs, and Gaming
For Ed Shaughnessy, working in a country club is not just a job but also a passion. Clubs feature
great recreational facilities, including some fabulous golf courses, gourmet dining, the finest entertainment, and clientele who are more like family than customers. Shaughnessy has worked for
three prestigious clubs in his career. He began working in clubs at the tender age of 14 as a busser.
Shortly after graduating from high school, he accepted a full-time evening bar manager position at
Sleepy Hollow Country Club in New York. He worked full time at night while attending college full
time until he received his A.A.S. degree. Upon graduation, he was promoted to food and beverage
manager, but continued his education, taking two or three courses every semester until he earned
and received his B.B.A. He was subsequently promoted to assistant general manager.
After 14 years at the same club and on his 29th birthday, he was offered and accepted the general manager's position at Belle Haven Country Club in Alexandria, Virginia. He began an active
role in the National Capital Club Managers Association and was elected president. He continued his education
and earned his certified club manager (CCM) designation and his certified hospitality educator (CHE) designation through the Club Managers Association of America (CMAA). He stayed at Belle Haven Country Club for
eight years, but wanted to live closer to sunny beaches in a warmer climate.
An opportunity at the prestigious Belleair Country Club in Belleair, Florida, was brought to Shaughnessy's attention by John Sibbald, a top recruiter in the club industry, and in 1997 Ed Shaughnessy accepted the position of general manager/chief operating officer at the Belleair Country Club. He continued his education, earning his M.B.A. in
International Hotel and Tourism Management from Schiller International University, where he now teaches a variety of hospitality-related courses. Shaughnessy is still active with the CMAA and serves on the Club Foundation
Allocation Committee. This committee reviews scholarship and grant applications and recommends the awarding
of funds to promote education. He also serves as the ethics chair for the Florida Chapter of the CMAA.
Shaughnessy believes that there are two stages in life—growth and decay—and that we are all in one of
these stages. For him, to be in the growth stage is preferred in life. He believes we are all given the choice to
change our environment, and he enjoys catering to those with the highest expectations. It appears that people
will always recognize and be willing to pay for great value and quality. Meticulous attention to detail and proactively providing what customers desire before they have to ask is the key to success.
No two days are the same or predictable for a general manager. One day you could be developing a strategic
plan, the next you may be invited to fly on a private Lear jet to see the Super Bowl. You have to make a conscious effort to balance work and family life. A general manager should remember that although you can enjoy
many of the same privileges as the elite, you are still an employee and must always set an exemplary role as a
professional. A general manager's people skills are very important, as well as having a comprehensive understanding of financial statements.
The challenge for the future is finding talented and service-oriented people who are needed to exceed the
constantly increasing expectations of sophisticated and discriminating club members. Shaughnessy discovered
some time ago that it may be necessary to grow one's own talent among his employees, and this gives him the
confidence that he will be ready to serve his customers well. Shaughnessy has a high concern for the welfare of
his loyal and dedicated employees. They could lose their jobs if the club is mismanaged. These people and their
families count on him to operate the club efficiently. He also recognizes that he must take proactive steps to
ensure the growth and success of his club. With two waterfront golf courses, a marina, and the amenities of a
full-service country club, Ed Shaughnessy is taking steps to be sure he positions the club for continued success.
I ntr odu cing Ed war d J . Sh a u g h ness y
General Manager, Belleair Country Club
Chapter 10 Recreation, Attractions, and Clubs 463
second, third, and so on, may be used. Alternatively, vice presidents may be
assigned to chair certain committees, such as membership. Board members
usually chair one or more committees.
Committees play an important part in
the club's activities. If the committees are
effective, the operation of the club is more
efficient. The term of committee membership is specified, and committee meetings
are conducted in accordance with Robert's
Rules of Order, which are procedural
guidelines on the correct way to conduct
meetings. Standing committees include the
following: house, membership, finance/
budget, entertainment, golf, green tennis,
pool, and long-range planning. The president may appoint additional committees to
serve specific functions commonly referred
to as ad hoc.
The treasurer obviously must have
some financial and accounting background
because an integral part of his or her duties
is to give advice on financial matters, such
as employing external auditors, preparing
budgets, and installing control systems. The
general manager is responsible for all financial matters and usually signs or cosigns all
checks.
It is the duty of the secretary to record
the minutes of meetings and take care of
club-related correspondence. In most cases,
the general manager prepares the document for the secretary's signature. This
position can be combined with that of treasurer, in which case the position is titled
secretary–treasurer. The secretary may also
serve on or chair certain committees.
The CMAA has reexamined the role
of club managers, and because of everincreasing expectations, the role of the
general manager has changed from the
traditional managerial model to a leadership
model. (This is discussed in more detail in
Chapter 14.) The new CMAA model is based
on the premise that general managers or
COOs are more responsible for operating
assets and investments and club culture.
The basic level of competency required
of a general manager or COO is management of club's operations, which includes
CMAA Code of Ethics
We believe the management of clubs is an honorable calling. It
shall be incumbent upon club managers to be knowledgeable
in the application of sound principles in the management of
clubs, with ample opportunity to keep abreast of current practices and procedures. We are convinced that the Club Managers
Association of America best represents these interests and, as
members thereof subscribe to the following Code of Ethics.
We will uphold the best traditions of club management
through adherence to sound business principles. By our behavior and demeanor, we shall set an example for our employees
and will assist our club officers to secure the utmost in efficient
and successful club operations.
We will consistently promote the recognition and esteem of
club management as a profession and conduct our personal and
business affairs in a manner to reflect capability and integrity.
We will always honor our contractual employment obligations.
We shall promote community and civic affairs by maintaining good relations with the public sector to the extent possible
within the limits of our club's demands.
We will strive to advance our knowledge and abilities as club
managers, and willingly share with other Association members
the lessons of our experience and knowledge gained by supporting and participating in our local chapter and the National
Association's educational meetings and seminars.
We will not permit ourselves to be subsidized or compromised by any interest doing business with our clubs.
We will refrain from initiating, directly or through an agent,
any communications with a director, member, or employee of
another club regarding its affairs without the prior knowledge
of the manager thereof, if it has a manager.
We will advise the National Headquarters, whenever possible, regarding managerial openings at clubs that come to our
attention. We will do all within our power to assist our fellow
club managers in pursuit of their professional goals.
We shall not be deterred from compliance with the law, as it
applies to our clubs. We shall provide our club officers and trustees with specifics of federal, state, and local laws, statutes, and
regulations to avoid punitive action and costly litigation.
We deem it our duty to report to local or national officers
any willful violations of the CMAA Code of Ethics.
Source: The author gratefully acknowledges the professional courtesy of the
Club Managers Association of America.
464 PART III Tourism, Recreation, Attractions, Clubs, and Gaming
private club management, food and beverage, accounting and financial management, human and professional resources, building and facilities management, external and governmental influences, management, marketing, and
sports and recreation (see Figure 10–1).
The second tier of the model is mastering the skills of asset management. Today's general manager or COO must be able to manage the physical property, the financial well being, and the human resources of the club.
These facets of the manager's responsibilities are equally as important as
managing the operations of the club.
The third and final tier of the new model is preserving and fostering the
culture of the club, which can be defined as the club's traditions, history,
governance, and vision. Many managers or COOs intrinsically perform this
function; however, it is often an overlooked and underdeveloped quality.
A job description for club manager is given in Figure 10–2. The club management competencies are shown in Figure 10–3. Additionally, you can see
an example of the overall organization of a country club in Figure 10–4.
Culture
• Vision
• History
• Tradition
• Governance
Asset Management
Operations
Financial
Management
Physical
Plant
Human
Resources
Private Club
Management
Human & Professional
Resources
Management
Marketing
Food & Beverage
Operations
Golf/Sports & Recreation
Management
Accounting & Financial
Management
Building & Facilities
Management
Governmental & External
Influences
Management
Leadership
Figure 10–1 • Management to Leadership.
Chapter 10 Recreation, Attractions, and Clubs 465
Types of Clubs
Country Clubs
Nearly all country clubs have one or more lounges and restaurants, and
most have banquet facilities. Members and their guests enjoy these services
I. Position: General Manager
II. Related Titles: Club Manager; Club House Manager
III. Job Summary: Serves as chief operating ofcer of
the club; manages all aspects of the club including its
activities and the relationships between the club and
its board of directors, members, guests, employees,
community, government, and industry; coordinates
and administers the club's policies as dened by its
board of directors. Develops operating policies and
procedures and directs the work of all department
managers. Implements and monitors the budget,
monitors the quality of the club's products and services, and ensures maximum member and guest satisfaction. Secures and protects the club's assets,
including facilities and equipment
IV. Job Tasks (Duties):
1. Implements general policies established by the
board of directors; directs their administration
and execution
2. Plans, develops, and approves specic operational policies, programs, procedures, and methods in concert with general policies
3. Coordinates the development of the club's longrange and annual (business) plans
4. Develops, maintains, and administers a sound
organizational plan; initiates improvements as
necessary
5. Establishes a basic personnel policy; initiates and
monitors policies relating to personnel actions and
training and professional development programs
6. Maintains membership with the Club Managers
Association of America and other professional associations. Attends conferences, workshops, and
meetings to keep abreast of current information
and developments in the eld
7. Coordinates development of operating and capital
budgets according to the budget calendar; monitors monthly and other nancial statements for the
club; takes effective corrective action as required
8. Coordinates and serves as ex-ofcio member of
appropriate club committees
9. Welcomes new club members; meets and greets
all club members as practical during their visits
to the club
10. Provides advice and recommendations to the president and committees about construction, alterations, maintenance, materials, supplies,
equipment, and services not provided in approved
plans and/or budgets
11. Consistently ensures that the club is operated in
accordance with all applicable local, state, and
federal laws
12. Oversees the care and maintenance of all the
club's physical assets and facilities
13. Coordinates the marketing and membership relations programs to promote the club's services and
facilities to potential and present members
14. Ensures the highest standards for food, beverage,
sports and recreation, entertainment, and other
club services
15. Establishes and monitors compliance with purchasing policies and procedures
16. Reviews and initiates programs to provide members with a variety of popular events
17. Analyzes nancial statements, manages cash
ow, and establishes controls to safeguard funds;
reviews income and costs relative to goals; takes
corrective action as necessary
18. Works with subordinate department heads to
schedule, supervise, and direct the work of all
club employees
19. Attends meetings of the club's executive committee and board of directors
20. Participates in outside activities that are judged
as appropriate and approved by the board of directors to enhance the prestige of the club; broadens the scope of the club's operation by fullling
the public obligations of the club as a participating member of the community
V. Reports to: Club President and Board of Directors
VI. Supervises: Assistant General Manager (Club House
Manager); Food and Beverage Director; Controller;
Membership Director; Director of Human Resources;
Director of Purchasing; Golf Professional (Director of
Golf); Golf Course Superintendent; Tennis Professional;
Athletic Director; Executive Secretary
Source: Club Managers Association of America.
Figure 10–2 • A Job Description for a Club Manager.
Source: The author gratefully acknowledges the professional courtesy of the Club Managers Association of America.
M
466 PART III Tourism, Recreation, Attractions, Clubs, and Gaming
Private Club Management
History of Private Clubs
Types of Private Clubs
Membership Types
Bylaws
Policy Formulation
Board Relations
Chief Operating Ofcer Concept
Committees
Club Job Descriptions
Career Development
Golf Operations Management
Golf Course Management
Tennis Operations Management
Swimming Pool Management
Yacht Facilities Management
Fitness Center Management
Locker Room Management
Other Recreational Activities
Food and Beverage Operations
Sanitation
Menu Development
Nutrition
Pricing Concepts
Ordering/Receiving/Controls/Inventory
Food and Beverage Trends
Quality Service
Creativity in Theme Functions
Design and Equipment
Food and Beverage Personnel
Wine List Development
Accounting and Finance
in the Private Club
Accounting and Finance Principles
Uniform System of Accounts
Financial Analysis
Budgeting
Cash Flow Forecasting
Compensation and Benet
Administration
Financing Capital Projects
Audits
Internal Revenue Service
Computers
Business Ofce Organization
Long-Range Financial Planning
Human and Professional Resources
Employee Relations
Management Styles
Organizational Development
Balancing Job and Family
Responsibilities
Time Management
Stress Management
Labor Issues
Leadership vs. Management
Building and Facilities Management
Preventive Maintenance
Insurance and Risk Management
Clubhouse Remodeling and
Renovation
Contractors
Energy and Water Resource
Management
Housekeeping
Security
Laundry
Lodging Operations
External and Governmental
Influences
Legislative In'uences
Regulatory Agencies
Economic Theory
Labor Law
Internal Revenue Service
Privacy
Club Law
Liquor Liability
Labor Unions
Management and Marketing
Communication Skills
Marketing Through In-House
Publications
Professional Image and Dress
Effective Negotiation
Member Contact Skills
Working with the Media
Marketing Strategies in a Private
Club Environment
Source: Club Managers Association of
America.
Figure 10–3 • The Club Management Competencies.
Source: The author gratefully acknowledges the professional courtesy of the Club Managers Association of America.
and can be billed monthly. The banquet facilities are used for formal and
informal parties, dinners, dances, weddings, and so on, by members and
their personal guests. Some country clubs charge what might seem to be
an excessive amount for the initiation fee—as much as $250,000 in some
cases—to maintain exclusivity.
Country clubs have two or more types of membership. Full membership
enables members to use all the facilities all the time. Social membership
allows members only to use the social facilities: lounges, bars, restaurants,
and so on, and perhaps the pool and tennis courts. Other forms of membership can include weekday and weekend memberships.
City Clubs
City clubs are predominantly business oriented, although some have rules
prohibiting the discussion of business and the reviewing of business-related
documents in dining rooms. They vary in size, location, type of facility, and
Chapter 10 Recreation, Attractions, and Clubs 467
services offered. Some of the older, established clubs own their own buildings; others lease space. Clubs exist to cater to the wants and needs of members. Clubs in the city fall into the following categories:
• Professional
• Social
• Athletic
• Dining
Standing
Committees
Strategic
Planning
Finance
Membership
Constitution
Golf Course
Social
Nominating
Engineer
Housekeeping
Sewing
Locker Rooms
Pool
Spa
Tennis
Executive
Chef
Catering
Manager
Dining
Room
Manager
Beverages
Manager
Banquet
Manager
Controller
Accountant
Cashier(s)
Accounts
Receivable
& Payable
Payroll
Ex Assistant
A Board of Directors
Who Employ a General Manager
Executive
Committee
Food &
Beverage
Director
Director
of Golf/
Golf Pro
Golf
Course
Manager
Greens
Fairways
Equipment
Irrigation
Membership
Activities
Newsletter/
Communications
Assistant
Professionals
Assistant
Manager
General
Manager
Club Members
Elect
Figure 10–4 • An Example of an Organizational Chart of a Country Club.
468 PART III Tourism, Recreation, Attractions, Clubs, and Gaming
• University
• Military
• Yachting
• Fraternal
• Proprietary
Professional clubs, as the name implies, are clubs for people in the same
profession. The National Press Club in Washington, D.C., the Lawyers Club
in New York City, and the New York Friars Club for actors and other theatrical people in Manhattan are good examples.
Social clubs allow members to enjoy one another's company; members
represent many different professions, yet they have similar socioeconomic
backgrounds. Social clubs are modeled after the famous men's social clubs
in London, such as Boodle's, St. James's, and White's. At these clubs, it is
considered bad form to discuss business. Therefore, conversation and social
interaction focus on companionship or entertainment unrelated to business.
The oldest social club in the United States is thought to be the Schuylkill
Fishing Company of Pennsylvania, also known as the Fish House, founded in
1732. To ensure that the Fish House would always be socially oriented rather
than business oriented, it was formed as a men's cooking club, with each
member taking a turn preparing meals for the membership. Other social
clubs exist in several major cities. The common denominator is that they
all have upscale food and beverage offerings and club managers to manage
them.
Athletic clubs give city workers and residents an opportunity to work
out, swim, play squash and/or racquetball, and so on. Some of the downtown athletic clubs provide tennis courts and running tracks on the roof.
Athletic clubs also have lounges, bars, and restaurants at which members
may relax and interact socially. Some athletic clubs also have meeting rooms
and even sleeping accommodations. The newest feature is known as the
executive workout. This begins with a visit to the steam room, followed by a
trip to the Jacuzzi, then the sauna, a massage, and a nap in the resting room
before showering and returning to work.
Dining clubs are generally located in large city office buildings.
Memberships are often given as an inducement to tenants who lease space
in the office building. These clubs are always open for lunch and occasionally for dinner.
University clubs are private clubs for alumni. University clubs are generally located in the high-rent district and offer a variety of facilities and attractions focusing on food and beverage service.
Military clubs cater to both noncommissioned officers (NCOs) and
enlisted officers. Military clubs offer similar facilities, as do other clubs for
recreation and entertainment and food and beverage offerings. Some military clubs are located on base. The largest membership club in the country is
the Army Navy Country Club in Arlington, Virginia. The club has more than
7,000 members, 54 holes of golf, two clubhouses, and a host of other facilities. Many of the military clubs in recent years have given over their club
management to civilians.
Chapter 10 Recreation, Attractions, and Clubs 469
Yacht clubs provide members with moorage slips, where their boats are
kept secure. In addition to moorage facilities, yacht clubs have lounge, bar,
and dining facilities similar to other clubs. Yacht clubs are based on a sailing
theme and attract members with various backgrounds who have sailing as a
common interest.
Fraternal clubs include many special organizations, such as the Veterans
of Foreign Wars, Elks Lodges, and Shriners. These organizations foster camaraderie and often assist charitable causes. They generally are less elaborate
than are other clubs, but have bars and banquet rooms that can be used for
various activities.
Proprietary clubs operate on a for-profit basis. They are owned by corporations or individuals; individuals wanting to become members purchase a
membership, not a share in the club. Proprietary clubs became popular with
the real estate boom in the 1970s and 1980s. As new housing developments
were planned, clubs were included in several of the projects. Households
pay a small initiation fee and monthly dues between $30 and $50, allowing
the whole family to participate in a wide variety of recreational activities.
Clearly, the opportunities for recreation and leisure abound. The goal
must be to achieve a harmony between work and leisure activities and to
become truly professional in both giving and receiving these services. The
next few years will see a substantial increase in the leisure and recreational
industries.
Bart Bartlett, Ph.D., Associate Professor and Associate Director
School of Hospitality Management, The Pennsylvania State
University
Americans have more leisure time than ever before, and as leisure time has grown, leisure
activities have evolved and grown as well. As this chapter points out, opportunities today
for recreation and for careers in recreation management are vast and multifaceted. These
include positions in commercial recreation (resorts, themed resorts, the ski industry), in noncommercial recreation (federal or state parks and community recreation), in clubs and sports
venues, and in recreation with special populations.
Although the focus of this text is hospitality management, in many situations, recreation
and hospitality go hand in hand. When a ski trip incorporates recreation on the slopes with
food and beverage services in the lodge or when a hotel guest uses the hotel's business
services and the spa, recreation and hospitality are both involved. When a convention center hotel provides
rooms, food, and beverage; coordinates meetings and breakout sessions; and also organizes recreation and
group activities during the conference, hospitality and recreation begin to merge. In fact, because our guests'
total experience often involves a combination of lodging, food and beverage, and recreation, we do not want to
F o c u s On R ecreati o n
Hospitality and Recreation: Inextricably Intertwined
470 PART III Tourism, Recreation, Attractions, Clubs, and Gaming
Sustainable Golf Course
Management
The golf course industry recognizes sustainable development as it is referenced by the Environmental Protection Agency (EPA) and the United Nations,
which indicates that it "meets the needs of the present without compromising the ability of future generations to meet their own needs."56 In an effort
to appear sustainable, some courses call themselves "green." This is vague.
However, it is not vague to say that a course engages in water-quality protection through the responsible use of all inputs, such as nutrients and pesticides.
distinguish but instead want to ensure guest satisfaction by seamlessly integrating these different elements into
the total package.
As growth in leisure travel continues to outstrip growth in business travel, the growing leisure travel market
will create an increasing emphasis on recreation as an integral part of hospitality. Furthermore, though hospitality and recreation may involve different emphases, the critical customer focus and customer service skills that we
love about our industry are common to all aspects of hospitality and recreation.
Resorts and resort hotels are the prototypical combination of hospitality and recreation. A mega-resort such
as Walt Disney World provides an ideal example of a venue that integrates hospitality and recreation skills and
services. On a Disney vacation, a family may enjoy lodging and food and beverage services provided by hotel
staff and management trained in hospitality, go into the park itself to enjoy attractions and shows arranged and
managed by a recreation specialist, take a break to enjoy foodservice provided by a hospitality provider, and at
the end of the day enjoy dinner provided by the hospitality staff and entertainment or dancing arranged by a
recreation professional.
The golf industry provides other examples. At a typical golf club, the director of golf operations is primarily
involved with managing recreation activities, including scheduling and supervising play, course maintenance,
and the pro shop. The clubhouse manager, meanwhile, is responsible for hospitality functions, including food and
beverage operations, catering events, and membership. If either were missing, the club simply could not meet
guests' and members' overall expectations.
Finally, because cruise ships are essentially floating resort hotels with many features of land-based resorts,
both hospitality and recreation are required. On a cruise ship, the purser and food and beverage manager are
responsible for hospitality functions, while the cruise director provides recreation programming. Both are critical
parts of the cruise experience, thus providing the all-around good time guests desire and deserve.
Through this text, you are learning about hotels, restaurants, and managed services and about the knowledge and skills involved in managing these operations. This chapter talks about recreation and the opportunities to apply your hospitality skills in recreation settings. Across the spectrum, from business travelers to family
vacationers, from golfing outings to business banquets, from backcountry adventures to haute cuisine dining,
from white-sand Caribbean beaches to black diamond ski slopes, customer service and a focus on customer
satisfaction are constants, and both hospitality and recreation skills are critical to providing a memorable guest
experience. The commonalities in settings, service, and focus on guest satisfaction indicate that hospitality and
recreation are indeed inextricably intertwined!
F o c u s On R ecreati o n (Continued)
Chapter 10 Recreation, Attractions, and Clubs 471
The EPA gives a basic rundown of sustainability on their web site.
The Environmental Institute for Golf gives information on sustainable golf
management practices (www.eifg.org). Sustainable practices include the
following:
• Reducing energy use especially during the peak times (a utility company's bill is much higher for consumption during peak times)
• Holding departments accountable for their energy consumption budgets
by breaking down the bills by departments
• Recycling: from aluminum cans in the clubhouse to grass clippings on
the course to motor oil from the golf carts57
Golf course facilities are prime candidates for reducing or reusing waste:
As landfill disposal costs rise, recycling becomes even more important. Golf
courses can improve their sustainability by improving grass and plant selection and by using well water and organic fertilization.
â–¶ Check Your Knowledge
1. Name all the types of clubs discussed here and briefly describe their
functions.
2. List the important duties of a club manager.
3. Describe the operations of a country club.
Noncommercial Recreation
Noncommercial recreation includes voluntary organizations, campus,
armed forces, and employee recreation, as well as recreation for special
populations.
Voluntary Organizations
Voluntary organizations are nongovernmental, nonprofit agencies, serving the public at large or selected elements with multiservice programs that
often include a substantial element of recreational opportunity. The bestknown voluntary organizations include the Boy Scouts, Girl Scouts, YMCA,
YWCA, and YM-YWHA.
In the early 1900s, YMCAs began to offer sporting facilities and programs. The Ys, though nonprofit, were pioneers in basketball, swimming,
and weight training. Later, commercial health clubs also began to evolve,
offering men's and women's exercise. As the sports and fitness movement
grew, clubs appealed to special interests. Now clubs can be classified as follows: figure salons, health clubs, bodybuilding gyms, tennis clubs, rowing
clubs, swim clubs, racquetball centers, or multipurpose clubs.
472 PART III Tourism, Recreation, Attractions, Clubs, and Gaming
A multipurpose club has more exclusive recreation programs than a
health club does. Leagues, tournaments, and classes are common for racquet
sports, and most clubs offer several types of fitness classes. Some innovative
clubs offer automatic bank tellers, stock market quote services, computer
matching for tennis competition, auto detailing, laundry and dry cleaning
services, and wine-cellar storage.
Club revenue comes from membership fees, user fees, guest fees, food
and beverage sales, facility rental, and so on. Human resources account for
about 66 percent of expenses at most clubs.
It is amazing to realize that in the center of a city there may be several
voluntary organizations, each serving a particular segment of the population.
Richard Kraus writes that a study of the city of Toronto which examined
various land uses and leisure programs in the city's core found the following organizations: a Boy's Club, a mission, the Metropolitan Association for
A Day in t h e Li f e of Margie Martin
Sales & Marketing Director, TPC Tampa Bay
The TPC Network was established by the PGA TOUR to provide the ultimate host venues for TOUR
events—with services and amenities that met the highest standards of professional golf. Not only
do the principles of excellence apply to the TOUR professionals playing our courses, they also apply
to our members and guests who enjoy every aspect of our clubs. Across the country, TPC courses
let golfers truly live the PGA TOUR life—by walking the same fairways as their heroes, teeing off
from the very spots where history has been made, and enjoying every club detail exactly as the
pros do. TPC Tampa Bay is proud to carry this brand name. As the former home of a Champions
TOUR event for 21 consecutive years, TPC Tampa Bay is an industry leader in delivering exceptional
golf experiences.
As Sales & Marketing Director, I oversee all aspects of Tournament and Membership Sales at TPC Tampa Bay. On
the tournament side of things, I field calls from companies near and far, charity organizations, and even golf groups
to assist with organizing golf events for groups as small as 12 players or as large as 144 players. I provide pricing
and generate proposals, follow up and book golf events, and then keep in close contact with event organizers by
managing a calendar of over 100 golf outings annually.
As a daily fee facility, we also offer membership options that provide value access to our golf course. I provide
information to prospective members, assist with the membership process, and continue to keep in touch with members on a regular basis. I manage the communication to our members through our bi-weekly e-Blast that promotes
events and activities at the Club. I also manage all general communications with our members at large.
Lastly, my favorite responsibility is putting a face with the name—TPC Tampa Bay. I provide that warm contact
point for our local business partners promoting our local community and city as a whole to incoming travelers
and convention groups. I participate in networking associations via the Convention & Visitors Bureau and act as a
liaison for the TPC brand name that we so proudly carry. I truly enjoy all aspects of my job and enjoy the fact that
when people visit TPC Tampa Bay, we are delivering a positive experience to their life. It's been said, "You can't
have a bad day of fishing." I'd like to think the same is true of golf.
Chapter 10 Recreation, Attractions, and Clubs 473
the Mentally Retarded, a Catholic settlement house, a day care center, an
Indian center, a YMCA and YWCA, a service center for working people, a
Chinese center, a Ukrainian center, and several other organizations meeting
special needs and interests. These were all in addition to public parks, recreation areas, and 19 churches.
Campus, Armed Forces, and Employee Recreation
Campus Recreation
North America's colleges and universities provide a major setting for
organized leisure and recreational programs with services involving millions
of participants each year. The programs include involvement by campus
recreation offices, intramural departments, student unions, residence staffs,
or other sponsors. People spend much of their leisure time participating
in a wide variety of organized recreational activities, such as aerobics, arts
and crafts, the performing arts, camping, and sports. Recreation and fitness
workers plan, organize, and direct these activities in local playgrounds and
recreation areas, parks, community centers, health clubs, fitness centers,
religious organizations, camps, theme parks, and tourist attractions.
Increasingly, recreational and fitness workers are also found in workplaces,
where they organize and direct leisure activities and athletic programs for
employees of all ages.
The various recreational activities help in maintaining good morale on
campus. Some use recreational activities such as sports or orchestras or theater companies as a means of gaining alumni support. Students look for an
exciting and interesting social life. For this reason, colleges and universities
offer a wide range of recreational and social activities that may vary from
campus to campus.
Armed Forces Recreation
It is the official policy of the Department of Defense to provide a wellrounded welfare and recreational program for the physical, social, and mental well being of its personnel. Each service sponsors recreational activities
under the auspices of the Morale, Welfare and Recreation (MWR) program,
which is executed under the Installation Management Command. MWR
activities are provided to all military personnel and civilian employees at all
installations.
MWR programs include the following types of activities:
• Sports, including self-directed, competitive, instructional, and spectator
programs
• Motion pictures
• Service clubs and entertainment
• Crafts and hobbies
• Youth activities for children of military families
474 PART III Tourism, Recreation, Attractions, Clubs, and Gaming
• Special interest groups such as aero, automotive, motorcycle, and
powerboat clubs, as well as hiking, skydiving, and rod and
gun clubs
• Rest centers and recreation areas
• Open dining facilities
• Libraries
Recreation is perceived as an important part of the employee benefits
package for military personnel, along with the G.I. Bill, medical services,
commissaries, and exchanges.
Employee Recreation
Business and industry have realized the importance of promoting employee
efficiency. Human resource experts have found that workers who spend
their free time at constructive recreational activities have less absenteeism
resulting from emotional tension, illness, excessive use of alcohol, and so on.
Employee recreation programs may also be an incentive for a prospective
employee to join a company. So, remember to ask for a signing bonus if you
are a softball star and the company you are about to join wants to win the
tournament!
In the United States and Canada, almost all the leading corporations have
an employee recreation and wellness program. Some companies include
recreation activities in their team-building and management-development
programs.
Recreation for Special Populations
Recreation for special populations involves professionals and organizations that serve groups such as those with mental illness, mental retardation,
or physical challenges. In recent years, there has been increased recognition
of the need to provide recreational programs for special populations. These
programs, developed for each of the special population groups, use therapeutic recreation as a form of treatment.
One sports program for people with disabilities that has received considerable attention in recent years is the Special Olympics, an international
year-round program of physical fitness, sports training, and athletic competition for children and adults with intellectual disabilities. The program is
unique because it accommodates competitors at all ability levels by assigning participants to competition divisions based on both age and actual
performance.58
Today, the Special Olympics serve more than 4.4 million individuals
worldwide and reach more than 170 countries. Among the 32 competitions
and sports are track and field events, aquatics, gymnastics, figure skating, basketball, volleyball, soccer, softball, floor hockey, bowling, crosscountry skiing, and wheelchair events. The National Recreation and Park
Association and numerous state and local agencies and societies work
closely with the Special Olympics in promoting programs and sponsoring
competitions.59
Chapter 10 Recreation, Attractions, and Clubs 475
Trends in Recreation and Leisure
Courtesy of Dr. Greg Dunn, Senior Lecturer & Managing Director, University
of Florida, Eric Friedheim Tourism Institute
• Rides and Attractions. Attractions are moving toward more live, handson, and interactive features to provide a more personal and lifelike look
and feel. Guests want to have more control over the experience.60 Rides
and attractions are constantly being developed that are geared toward
the hottest pop culture movies, games and icons, replacing the outdated
themes from yesterday. The most popular theme parks are always looking to make their hit attractions bigger and better.
• Fitness Centers. Declining membership and interest in golf has made it
necessary to increase the size, scope, and quality of club facilities with
state-of-the-art fitness centers featuring a wider array of indoor and outdoor
recreational sports amenities, including built-in climbing walls and full body
fitness classes (yoga, Pilates, Barre, Zumba, CrossFit, etc.).61 There is also a
general shift toward lowering membership and green fees and increasing
services offered. The interest in health and wellness has also resulted in a
shift toward healthier food and beverage options in club restaurants.
• Reinvestment Leading to Increased Competition. Nearly every major
attractions and entertainment company is re-investing in their product to keep their service offering fresh for new and repeat visitors.
Universal Orlando's the Wizarding World of Harry Potter, Walt Disney
World Resort's "Frozen," and SeaWorld Orlando's Antarctica are some
of the new and unique mega-attractions competing for both locals'
and tourists' attention. Other notable new attractions are SeaWorld's
Explorer's Reef and LEGOLAND® Florida and LEGOLAND® California
Resort. As the economy continues to improve, so will the trend toward
new investment in one-of-a-kind, must-see attractions.
• Blurring the Lines. Theme park and entertainment companies are blurring the lines in new product and program development. What traditionally used to be a theme park, water park, or nature park experience
are now park experiences that combine elements of each. For instance,
parks are now integrated with animal habitats, such as Cheetah Run
Animal Encounter at Busch Gardens and TurtleTrek at SeaWorld
Orlando. Theme park operators continue to provide compelling experiences that engage consumers and encourage repeat visits.
• VIP Experiences. As more and more customers seek personal and customized recreation and attraction experiences, limited availability VIP
programs and behind-the-scene experiences are increasingly in demand.
Examples of theme park VIP offerings include private guided tours, frontof-the-line ride privileges, valet parking, reduced theme park admission,
reserved show seating, character or equity dining and autographs, all-day
dining options, souvenir ride or character photos, and animal interactions
and feeding. Attractions operators will also offer a broad range of interactive tour options and price levels for behind the scenes tours, up-close
encounters with select animals, keeper for a day programs, coaster experience tours, and summer camps and sleepovers in the parks.
476 PART III Tourism, Recreation, Attractions, Clubs, and Gaming
• Shopping Entertainment Parks. Following in the footsteps of the Mall of
America, attractions developers continue to look for ways to combine
elements of a theme park, shopping mall, and entertainment into one
venue. Indoor theme parks are being created, combining retail pleasures with activities and rides. In some instances, new entertainment
attractions are focusing on the baby boomlet market segment by targeting children, teens, young adults, and families. New family-based concepts are popping up, such as entertainment centers in malls, mini golf
courses, and child-friendly themed restaurants.
• National and State Parks. National and state parks have long been a
staple for nature enthusiasts to visit and enjoy, but by working with hospitality concessionaires and partners, parks are investing in services and
facilities and promoting their locations for weddings, family reunions,
corporate functions, and other similar experiences.
Career Information
Theme Parks
The operation of a theme park includes countless occupations. SeaWorld,
The Walt Disney Company, and others have excellent programs for employment during college. These programs provide information on career development. Upon graduation, careers may follow a number of paths. Graduates
may start in any number of levels: operations management, marketing and
sales, human resources, food service, planning and development, or information systems, to name but a few.
An internship is one of the best ways to get involved in the theme park
industry. An internship provides valuable work experience and is a great way
to learn more about various areas of the industry. Interns are very appealing to potential employers. If you are a college student who is interested in
spending a summer working for one of America's premier companies, visit
the Disney College Program web site.
Remember, someone has to run the Smithsonian museums and the
national parks and Walt Disney World. All of these attractions have several
departments, all with management ladders that can be climbed at varying
speeds. Apart from the main attractions, there are careers in accounting, marketing, maintenance, and service, in addition to professional positions for
entertainers, historians, and curators. Salary levels for graduates with experience are about $30,000, and for mid-level managers in the larger attractions,
salary levels are about $80,000–$120,000.62
Clubs
Club managers and hotel managers share many of the same responsibilities.
They are in charge of preparing budgets and forecasting future sales; monitoring restaurants on the property and various internal departments, such as
Chapter 10 Recreation, Attractions, and Clubs 477
human resources; and making sure maintenance work is done properly. They are
responsible for the overall well being of the club. The CMAA (www.cmaa.org)
gives club managers certification and other membership benefits, such as professional development and networking. Its web site is worth a visit.
Club management is different from hotel management in that guests at a
club are members and feel like and sometimes behave like owners because
they pay a lot of money to join the club. Because of this, many feel a stronger tie to the club and therefore expect a higher level of service.
Of the many types of clubs within the club management industry, the most
predominant are golf, country, city, athletic, and yacht. Country clubs are the
most common. They are typically based on outdoor activities. Golf is the main
draw, but other sports such as tennis and swimming are also popular. Some
country clubs also offer their members a variety of classes and social activities.
They typically have a lounge and/or restaurant on the property, as well. Country
clubs can be private or semiprivate. If a country club is private, its facilities are
only available to members; a semiprivate club offers some services to nonmembers. There is no one definite career path when it comes to club management.
However, most people make the transition to club manager from positions in
kitchen or bar management (see Figure 10–5). It is rare that employees move
from areas such as accounting to become club managers. Depending on the
level of experience, one might start out as an assistant banquet or dining room
manager and then progress to a position as catering manager or assistant clubhouse manager. The next step occurs according to the amount of time in these
positions, as well as the quality of the experience. For example, four to six years
in a club that has a gross income of $1.5 million in food and beverage sales
would most likely lead to a club management position.
Club managers do not keep regular hours. They work long hours when
the club is busy, and fewer hours when the club is slow. Club managers
usually create their own schedules according to fluctuations in activity.
On average, they typically work five or six days a week, 10 hours a day.
Most entry-level club management positions have set salaries that range
from $27,000 to $30,000. Entry-level positions are usually not subject to
Assistant
Catering
Manager
2–4+ Years
Culinary &
Service
Experience
Dining
Room
Manager
Food &
Beverage
Manager
Catering
Manager
Club
Manager
General
Manager
Figure 10–5 • A Career Path in Club Management.
478 PART III Tourism, Recreation, Attractions, Clubs, and Gaming
negotiation. Mid-level position salaries, however, can be negotiated until an
agreeable sum is met. The actual salary depends on the amount of experience the employee has and the strength of his or her references. The best
aspect of working as club manager is that the environment and facilities
are usually top notch. Managers typically have access to the club's facilities
and receive meals. ClubCorp is one of the largest corporate owners of clubs,
operating more than 200 country clubs, business clubs, and golf resorts.
Recent expansions in corporate ownership have made it slightly easier to
enter the club management profession.
If you are serious about a career in club management, you should join
the local student chapter of the CMAA. CMAA meetings are a great place
for networking to find a summer job or an internship. The experience
you gain during your college tenure will provide you with the knowledge
you need to begin your career in the recreation and leisure industries.
Excellent opportunities for advancement come frequently. Club managers
also often receive bonuses based on performance. These bonuses range
from 5 to 15 percent of the manager's base salary of more than $100,000
annually. The highest paid country club manager makes about $1 million
annually.
The following are web sites where you can gather more information:
ClubCorp: www.clubcorp.com
Club Managers Association of America: www.cmaa.org
National Park Service: www.nps.gov
National Club Association: www.nationalclub.org
You recently joined the front desk of a nice resort hotel in New England, and your hotel
manager has complimented you on your guest service ability. She has asked you to develop a
walking/jogging trail for the guests.
Discussion Question
1. What would be some of the key elements to consider in developing a proposal for your
hotel guests?
C ase S t udy
Service Proposal for Guests
Chapter 10 Recreation, Attractions, and Clubs 479
Summary
1. Recreation is free time that people use to
restore, rest, and relax their minds and
bodies. Recreational activities can be passive or active, individual or group activities.
2. Recreational activities range from cultural
pursuits such as museums or theaters,
to sports or outdoor recreation such as
amusement parks, community centers,
playgrounds, and libraries. These services
involve various levels of government.
3. National parks preserve exceptional lands
for public use, emphasizing the protection
of their ecosystems and endangered plant
and animal species and honoring historical
sites. Two of the best known of the current 407 parks in the United States include
Yellowstone and Yosemite.
4. Today, city governments are increasingly
expected to provide recreational facilities
such as golf courses, swimming pools, picnic areas, and playgrounds as a community
service.
5. Commercial recreation—for example,
theme parks, clubs, and attractions—
involves a profit for the supplier of the recreational activity.
6. Clubs are places where members gather for
social, recreational, professional, or fraternal reasons. There are many different types
of clubs such as country clubs and city
clubs categorized according to the interests
they represent to their members.
7. Noncommercial recreation includes governmental and nonprofit agencies, such as voluntary organization, campus, armed forces,
and employee recreation, and recreation for
special populations, such as the physically
challenged.
Our national parks are under serious threat from a number of sources, including congestion
resulting from overvisitation, consequent environmental degradation, and pollution.
There are too many people and too many vehicles in the most popular national parks.
Many visitors bring their city lifestyle, leaving garbage lying around, listening to loud music,
and leaving the trails in worse shape.
Discussion Question
1. List the recommendations you have for the park superintendents to help save the parks.
C ase S t udy
Overpopulation of National Parks
480 PART III Tourism, Recreation, Attractions, Clubs, and Gaming
Internet Exercises
1. Organization: The Maasai Mara National
Reserve
Summary: Masai Mara is a large animal
reserve in Kenya where tourists can see a
variety of wildlife in their natural habitats.
(a) What types of tours or safaris are
available there?
(b) Name three other activities available
at Masai Mara besides safaris.
Apply Your Knowledge
1. Assuming you own a country club, what
recreational activities would you include
in it?
2. Describe the issues managers may face with
a commercial and a noncommercial
attraction.
Key Words and Concepts
city clubs
club management
commercial recreation
country clubs
government-sponsored
recreation
heritage tourism
leisure
national park
National Park Service
National Register of Historic
Places
noncommercial recreation
recreation
recreation for special populations
recreation management
theme parks
transient occupancy tax (TOT)
voluntary organizations
Review Questions
1. Define recreation and its importance to
human wellness. What factors affect an
individual's decision to participate in
recreational activities?
2. Describe three recreation activities that are
sponsored in your country by the government.
3. Briefly describe the difference between
commercial and noncommercial recreation.
4. Briefly explain the purpose of a theme
park and the purpose of clubs.
5. Describe the categories of city clubs. What
other categories of clubs do you see in
your city?
Chapter 10 Recreation, Attractions, and Clubs╅╇481
Suggested Activities
1. Find an event in another country which
represents its culture. Write a one-page
summary of the event and its significance.
2. Look up your favorite theme park on the
Web. Think about what kind of position
you would like to have at the park. If the
site has job listings, tell whether any of
them appeal to you.
Endnotes
1. Personal correspondence with Jay Sullivan, August
4, 2007.
2. Wikipedia, Recreation, http://en.wikipedia.org.
Search for "recreation" (accessed November 15,
2011).
3. "Nathaniel Hawthorne at BrainyQuote,"
BrainyQuote.com, http://www.brainyquote.com.
Search for Nathaniel Hawthorne quotes (accessed
November 15, 2011).
4. This section draws on information supplied by the
National Parks Service.
5. This section draws on information supplied by the
National Parks Service.
6. National Park Service, Backcountry Recreation
Management, http://www.nps.gov. Search for
"backcountry roles" to view this page (accessed
May 10, 2011).
7. Ibid.
8. National Park Service, Budget, http://www.nps.gov.
Search for "budget request for 2014" to view these
numbers (accessed July 29, 2014).
9. National Park Service, Cape Lookout National Seashore: Management, http://www.nps.gov. Search for
"Cape Lookout" to view more information on Cape
Lookout National Seashore (accessed May 10, 2011).
10. Ibid.
11. National Park Service, Budget, http://www.nps
.gov. Click on Frequently Asked Questions to learn
more (accessed May 10, 2011).
12. Wikipedia, Recreation, http://en.wikipedia.org.
Search for "recreation" (accessed November 15,
2011).
13. Personal correspondence with Knott's Berry Farm,
April 2006.
14. Knott's Berry Farm, Inside the Park, http://www
.knotts.com. Click on Things to Do (accessed
November 15, 2011).
15. Astrid Dorothea Ada Maria Kemperman,
Temporal Aspects of Theme Park Choice Behavior,
(Eindhoven University of Technology, 2000),
http://alexandria.tue.nl/extra2/200013915.pdf
(accessed November 15, 2011).
16. IAAPA.org. Amusement Park and Attractions
Industry Statistics, http://www.iaapa.org. Search
for "Amusement Park Industry Information"
(accessed on February 12, 2015).
17. Todd D. MacCartney, Excerpt from Walt Disney
World Made Simple, http://travelassist.com. Click
on TravelASSIST MAGAZINE, and then click on the
"Walt Disney World Made Simple" link (accessed
November 15, 2011); Randy Bright, Disneyland:
Inside Story (New York: Abraus, 1987), 33.
18. DIS, Magic Kingdom, http://www.wdwinfo.com.
Go to Walt Disney World, Theme Parks, and then
click on Magic Kingdom (accessed January 25,
2015).
19. DIS, Epcot Future World, http://www.wdwinfo.com.
Go to Walt Disney World, Theme Parks, click on
Epcot, and then click on Future World (accessed
November 15, 2011).
20. DIS, Epcot World Showcase, http://www.wdwinfo
.com. Go to Walt Disney World, Theme Parks,
click on Epcot, and then click on World Showcase
(accessed November 15, 2011).
21. DIS, Disney's Hollywood Studios, http://www.wdw
info.com. Go to Walt Disney World, Theme Parks,
and then click on Hollywood Studios (accessed
January 25, 2015).
482 PART III Tourism, Recreation, Attractions, Clubs, and Gaming
22. Atlas Cruises and Tours, Walt Disney World Vacation Packages, www.atlastravelweb.com/waltdisney
worldpackages.shtml (site now discontinued).
23. Wikipedia, Universal Studios Hollywood, http://
en.wikipedia.org. Search for "Universal Studios
Hollywood" (accessed November 18, 2007).
24. NBC Universal, Our History, http://www.nbc
universal.com. Click on Our History (accessed
November 15, 2011).
25. Wikipedia, SeaWorld Parks & Entertainment,
http://en.wikipedia.org. Search for "SeaWorld
Parks & Entertainment" (accessed November 25,
2013).
26. Water Country USA, Busch Gardens and Water
Country USA 2015 Media Kit, http://www.water
countryusa.com. Click on Media Room, and then
click on Media Kit (accessed November 15, 2011).
27. Discovery Cove, General Park Information,
http://discoverycove.com. Click on Planning
& Itineraries, and then click on General Park
Information (accessed November 15, 2011).
28. Hershey's, About the Hershey Company, http://
www.thehersheycompany.com. Click on About
Hershey's, and then click on Hershey's History
(accessed November 15, 2011).
29. Dollywood, Learn More About Dolly Parton's
Dollywood, http://www.dollywood.com. Click on
About Us (accessed November 15, 2011).
30. Wikipedia, Dollywood, http://en.wikipedia.org.
Search for "Dollywood" (accessed January 29,
2015).
31. Wikipedia, Legoland, http://en.wikipedia.org.
Search for "Legoland" (accessed November 15,
2011).
32. Ibid.
33. Gatorland, History, www.gatorland.com. Click on
The Park link at the bottom of the page (accessed
November 15, 2011).
34. Wikipedia, Wet 'n Wild Orlando, http://
en.wikipedia.org. Search for "Wet 'n Wild Orlando"
(accessed November 15, 2011).
35. Association of Zoos & Aquariums, Home Page,
www.aza.org (accessed January 29, 2015).
36. San Diego Zoo, About San Diego Zoo Global, www
.sandiegozoo.org. Search for "about the San Diego
Zoo" (accessed November 15, 2011).
37. Wikipedia, Hua Mei, http://en.wikipedia.org. Search
for "Hua Mei" (accessed September 19, 2009).
38. Smithsonian National Zoological Park, About
Us, http://nationalzoo.si.edu. Click on About Us
(accessed September 19, 2009).
39. Ibid.
40. National Aquarium, In the Community, www
.aqua.org. Click on In the Community (accessed
September 19, 2009).
41. Ibid.
42. National Park Service, National Register of Historic
Places Program: About Us, www.nps.gov. Go to
Working with Communities, click on National
Register of Historic Place, and then click on About
Us (accessed September 19, 2009).
43. Wikipedia, Battle of the Alamo, http://
en.wikipedia.org. Search for "Battle of the Alamo"
(accessed November 15, 2011).
44. Grand Ole Opry, Backstage Tours, http://www
.opry.com. Click on Backstage Tours (accessed
November 15, 2011).
45. The Smithsonian Institution, About, www.si.edu.
Click on About Us (accessed November 15, 2011).
46. Ibid.
47. Ibid.
48. Field Museum, Our Mission, http://fieldmuseum
.org. Click on Our Mission (accessed June 2, 2015).
49. Wikipedia, Field Museum of Natural History,
http://en.wikipedia.org. Search for "Field Museum
of Natural History" (accessed November 15, 2014).
50. Ministry of Culture, Education and Religious
Affairs, The Unification of the Archaeological Sites
of Athens, www.yppo.gr. Go to Major Projects and
click on Unification of the Archaeological Sites of
Athens (accessed January 20, 2009).
51. Wikipedia, Athens, http://en.wikipedia.org. Search
for "Athens" (accessed November 15, 2011).
52. Central Intelligence Agency, The World Factbook,
http://www.cia.gov. Search for "Vatican City"
(accessed May 15, 2015).
53. John R. Walker, Introduction to Hospitality
Management, 3rd ed. (Upper Saddle River, NJ:
Pearson, 2010), 553–554.
54. Ibid.
55. Interview with Kurt Allen, General Manager,
Marineland Dolphin Adventure, Miami, June 9,
2011.
56. UN Documents: Gathering a Body of Global
Agreements, "Our Common Future, Chapter 2:
Towards Sustainable Development," http://www
.un-documents.net/index.htm. Search for "Our
Common Future, Chapter 2: Towards Sustainable
Development" (accessed June 2, 2015).
57. Golf Course Superintendents Association of
America, "Environment: Recycling a Central Part of
Golf's Sustainability Efforts," http://www.gcsaa.org.
Search for "golf sustainability" (accessed November
15, 2014).
Chapter 10 Recreation, Attractions, and Clubs 483
58. Special Olympics, Changing Attitudes, http://www
.specialolympics.org. Go to What We Do and click
on Changing Attitudes (accessed November 15,
2011).
59. Special Olympics, "What We Do," http://www
.specialolympics.org. Click on What We Do
(accessed January 25, 2015).
60. Jack Rouse Associates (blog), "Theme
Park Trends (and What Museums Can
Learn from Them)," December 2, 2012,
http://www.jackrouse.com/2012/12/
Theme-Park-Trends-and-What-Museums-Can-Learnfrom-Them.cfm (accessed January 2, 2015).
61. Johnson, Kelly. "Country Clubs Try to Get Out
of the Rough." American City Business Journals:
Sacramento Business Journal, http://www.biz
journals.com. Search for "Country clubs try to get
out of the rough" (accessed March 17, 2015).
62. Interview with Bill Lupfer, CEO of the Florida
Attractions Association, June 9, 2011.
---
Are you busy and do not have time to handle your assignment? Are you scared that your paper will not make the grade? Do you have responsibilities that may hinder you from turning in your assignment on time? Are you tired and can barely handle your assignment? Are your grades inconsistent?
Whichever your reason is, it is valid! You can get professional academic help from our service at affordable rates. We have a team of professional academic writers who can handle all your assignments.
Plagiarism free papers
Timely delivery
Any deadline
Skilled, Experienced Native English Writers
Subject-relevant academic writer
Adherence to paper instructions
Ability to tackle bulk assignments
Reasonable prices
24/7 Customer Support
Get superb grades consistently
Online Academic Help With Different Subjects
Literature
Students barely have time to read. We got you! Have your literature essay or book review written without having the hassle of reading the book. You can get your literature paper custom-written for you by our literature specialists.
Finance
Do you struggle with finance? No need to torture yourself if finance is not your cup of tea. You can order your finance paper from our academic writing service and get 100% original work from competent finance experts.
Computer science
Computer science is a tough subject. Fortunately, our computer science experts are up to the match. No need to stress and have sleepless nights. Our academic writers will tackle all your computer science assignments and deliver them on time. Let us handle all your python, java, ruby, JavaScript, php , C+ assignments!
Psychology
While psychology may be an interesting subject, you may lack sufficient time to handle your assignments. Don't despair; by using our academic writing service, you can be assured of perfect grades. Moreover, your grades will be consistent.
Engineering
Engineering is quite a demanding subject. Students face a lot of pressure and barely have enough time to do what they love to do. Our academic writing service got you covered! Our engineering specialists follow the paper instructions and ensure timely delivery of the paper.
Nursing
In the nursing course, you may have difficulties with literature reviews, annotated bibliographies, critical essays, and other assignments. Our nursing assignment writers will offer you professional nursing paper help at low prices.
Sociology
Truth be told, sociology papers can be quite exhausting. Our academic writing service relieves you of fatigue, pressure, and stress. You can relax and have peace of mind as our academic writers handle your sociology assignment.
Business
We take pride in having some of the best business writers in the industry. Our business writers have a lot of experience in the field. They are reliable, and you can be assured of a high-grade paper. They are able to handle business papers of any subject, length, deadline, and difficulty!
Statistics
We boast of having some of the most experienced statistics experts in the industry. Our statistics experts have diverse skills, expertise, and knowledge to handle any kind of assignment. They have access to all kinds of software to get your assignment done.
Law
Writing a law essay may prove to be an insurmountable obstacle, especially when you need to know the peculiarities of the legislative framework. Take advantage of our top-notch law specialists and get superb grades and 100% satisfaction.
What discipline/subjects do you deal in?
We have highlighted some of the most popular subjects we handle above. Those are just a tip of the iceberg. We deal in all academic disciplines since our writers are as diverse. They have been drawn from across all disciplines, and orders are assigned to those writers believed to be the best in the field. In a nutshell, there is no task we cannot handle; all you need to do is place your order with us. As long as your instructions are clear, just trust we shall deliver irrespective of the discipline.
Are your writers competent enough to handle my paper?
Our essay writers are graduates with bachelor's, masters, Ph.D., and doctorate degrees in various subjects. The minimum requirement to be an essay writer with our essay writing service is to have a college degree. All our academic writers have a minimum of two years of academic writing. We have a stringent recruitment process to ensure that we get only the most competent essay writers in the industry. We also ensure that the writers are handsomely compensated for their value. The majority of our writers are native English speakers. As such, the fluency of language and grammar is impeccable.
What if I don't like the paper?
There is a very low likelihood that you won't like the paper.
Reasons being:
When assigning your order, we match the paper's discipline with the writer's field/specialization. Since all our writers are graduates, we match the paper's subject with the field the writer studied. For instance, if it's a nursing paper, only a nursing graduate and writer will handle it. Furthermore, all our writers have academic writing experience and top-notch research skills.
We have a quality assurance that reviews the paper before it gets to you. As such, we ensure that you get a paper that meets the required standard and will most definitely make the grade.
In the event that you don't like your paper:
The writer will revise the paper up to your pleasing. You have unlimited revisions. You simply need to highlight what specifically you don't like about the paper, and the writer will make the amendments. The paper will be revised until you are satisfied. Revisions are free of charge
We will have a different writer write the paper from scratch.
Last resort, if the above does not work, we will refund your money.
Will the professor find out I didn't write the paper myself?
Not at all. All papers are written from scratch. There is no way your tutor or instructor will realize that you did not write the paper yourself. In fact, we recommend using our assignment help services for consistent results.
What if the paper is plagiarized?
We check all papers for plagiarism before we submit them. We use powerful plagiarism checking software such as SafeAssign, LopesWrite, and Turnitin. We also upload the plagiarism report so that you can review it. We understand that plagiarism is academic suicide. We would not take the risk of submitting plagiarized work and jeopardize your academic journey. Furthermore, we do not sell or use prewritten papers, and each paper is written from scratch.
When will I get my paper?
You determine when you get the paper by setting the deadline when placing the order. All papers are delivered within the deadline. We are well aware that we operate in a time-sensitive industry. As such, we have laid out strategies to ensure that the client receives the paper on time and they never miss the deadline. We understand that papers that are submitted late have some points deducted. We do not want you to miss any points due to late submission. We work on beating deadlines by huge margins in order to ensure that you have ample time to review the paper before you submit it.
Will anyone find out that I used your services?
We have a privacy and confidentiality policy that guides our work. We NEVER share any customer information with third parties. Noone will ever know that you used our assignment help services. It's only between you and us. We are bound by our policies to protect the customer's identity and information. All your information, such as your names, phone number, email, order information, and so on, are protected. We have robust security systems that ensure that your data is protected. Hacking our systems is close to impossible, and it has never happened.
How our Assignment  Help Service Works
You fill all the paper instructions in the order form. Make sure you include all the helpful materials so that our academic writers can deliver the perfect paper. It will also help to eliminate unnecessary revisions.
2.      Pay for the order
Proceed to pay for the paper so that it can be assigned to one of our expert academic writers. The paper subject is matched with the writer's area of specialization.
3.      Track the progress
You communicate with the writer and know about the progress of the paper. The client can ask the writer for drafts of the paper. The client can upload extra material and include additional instructions from the lecturer. Receive a paper.
4.      Download the paper
The paper is sent to your email and uploaded to your personal account. You also get a plagiarism report attached to your paper.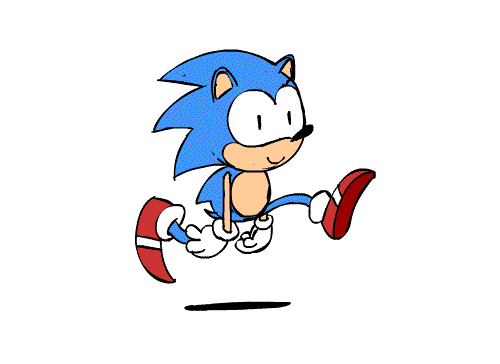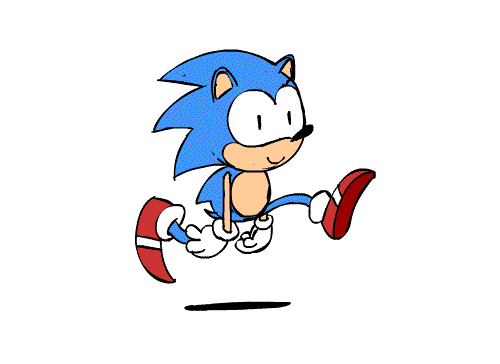 PLACE THIS ORDER OR A SIMILAR ORDER WITH US TODAY AND GET A PERFECT SCORE!!!
---