Dr. Ashu Singh is working as an
Assistant Professor in the area of
Human Resources and Organizational
Behavior at Asia-Pacific Institute of
Management, New Delhi, India.
She has published articles on gender
discrimination, organizational
sustainability, internal communications and soft skills and
written a book on internal branding.
Author Contact Information:
Dr. Ashu Singh
[email protected]
[email protected]
A Study of Role of McKinsey's 7S Framework in
Achieving Organizational Excellence
Ashu Singh
Asia-Pacific Institute of Management
Abstract
The social and psychological needs of an employee
must be understood in order to motivate him to
complete the assigned tasks. Unless the leaders fully
support the premise that organizations must have a
high degree of communication to meet employee's
psychological needs, it will remain stagnant. This
may further give rise to grapevines and conflicts
which adversely affect the organization. Effective
internal communication is needed for management
to develop and sustain a competitive advantage
for organizational performance and improvement.
Transformational leaders have a tremendous
influence on the work place and organization's culture.
If they wish to institute change, their leadership styles
must be strategically aligned to accommodate the
organizational culture. McKinsey's 7S framework
is a model for analyzing organizations and their
effectiveness. It looks at the seven key elements that
make organizations successful: strategy, structure,
systems, shared values, style, staff and skills. It can
be aligned with any organizational issue that needs
to be corrected. Utilizing past literature, survey
questions, and interviews, this research paper will
find out the strategy and implementation issues in
communications flow that the private service sector
faces and how a leader can initiate and bring change
by alignment with McKinsey's 7S Framework.
Singh 39
problems and possess good visioning, rhetorical
and management skills. They motivate followers to
work for goals that go beyond self-interest.
The success of any organization depends
largely on the processes and flow of internal
communications. The flow of information can
be one way or two ways, formal or informal and
personal and impersonal. The relationship between
employees is based on personal, professional and
ethical roles. The communication flow has a great
influence on the kind of relationships that exist in
the organization. As long as the right messages are
conveyed within the defined limits of authority
and responsibility, it is helpful for goal attainment.
But there are instances when the formal channels
of communication are not used and the need to
exchange and share ideas gives rise to grapevine
communication. The messages are distorted and
the incorrect information is spread across. Many
times this exchange results in conflicts and strained
relationships. If the situation is not taken care of it
may affect the organization greatly and may even
result in a loss of job for some and may put the
organization in severe crises. This situation needs
to be corrected and a leader's intervention can bring
a positive change.
McKinsey's 7S framework is a model for
analyzing organizations and their effectiveness.
It looks at the seven key elements that make
the organizations successful: strategy, structure,
systems, shared values, style, staff and skills. It can
be aligned with any organizational issue that needs
to be corrected.
The private service sector plays a major role
in the growth of any economy and employs large
number of people. The interrelationship across all
levels is largely dependent on the communication
flow in this sector. Most of the information is not
Organization Development Journal l Fall 2013
Keywords: Change Management,
McKinsey's 7S Framework, Organizational
Communication, Transformational Leadership
_______________
Introduction
An organizational setup is a conjoint
effort of leaders and followers who work for the
accomplishment of certain predefined objectives.
The leader's role is paramount and he has the
ultimate responsibility of taking the resources in the
desired direction.
The concept of leadership has evolved
across a period of time. Balgobind (2002), in a
comparative study of different transformational
leaders, has found that in the past the leader was
transactional who was aware of the link between
effort and reward. This kind of leadership was
responsive and its basic orientation was to deal
with current issues. These leaders would rely on
standard forms of inducement, reward, punishment,
and sanction to control followers. They motivated
followers by setting goals and promising rewards
for desired performance. Leadership depended on
the leader's power to reinforce subordinates for
their successful completion of the bargain. But
times have changed and so has the role of a leader.
The leader of today is transformational.
These leaders arouse emotions in their followers
which motivates them to act beyond the framework
of what may be described as exchange relations.
Leadership is proactive and forms new expectations
in followers. Leaders are distinguished by their
capacity to inspire and provide inspirational
motivation, individualized consideration,
intellectual stimulation and idealized influence in
the followers. They create learning opportunities
for their followers and stimulate them to solve
40
Furthermore, Burns identified transformational
leadership as a relationship in which the leader and
the follower motivated each other to higher levels
which resulted in value system congruence between
the leader and the follower (Krishnan, 2002).
Leaders have a tremendous influence on the
work place and effect on the organization's culture.
If leaders wish to institute change, their leadership
styles must be strategically aligned to accommodate
the organizational culture (Sheahan, 2012). The
effectiveness of organizational communication
is determined by leadership and leadership traits
that allow for an open path of communication with
employee and organization (Pirraglia, 2012).
McKinsey's 7S framework provides a
strategic approach to HRM. It was developed in the
early 1980s by Tom Peters and Robert Waterman,
two consultants working at the McKinsey &
Company consulting firm. The basic premise of the
model is that there are seven internal aspects of an
organization that need to be aligned if it is to be
successful. These seven features are interrelated
and have to be considered jointly to achieve a better
integration between HR practice and organizational
strategy (Talwar, 2006, p.210).
The staff element within the McKinsey
7S Framework refers to employees and their need
for development and motivation. Style refers to
the actions and behavior of senior executives,
rather than what they say. The conduct of top
management is an extremely valuable management
tool that conveys and reinforces strong messages to
stakeholders, particularly employees, throughout the
organization (Fleisher and Bensousan, 2007, p.49).
A range of highly respected management scholars
including Armstrong (2008) and Adair (2009)
have emphasized the importance of formulating
and promoting shared values within organizations.
communicated in the right manner and employees
resort to grapevine for their satisfaction. As such
the communication problems in this sector multiply
and threaten the survival of the organization.
Based on present survey and past studies,
the paper aims at highlighting the role of a
transformational leader in solving the communication
problems related to the private service sector. The
McKinsey's 7S Framework has been aligned with
leader's role for bringing organizational change and
excellence.
Literature Review
Transformational leadership theory has
captured the interest of many researchers in the
field of organizational leadership over the past
three decades. This theory was developed by Burns
(1978) and later enhanced by Bass (1985, 1998)
and others (Avolio & Bass, 1988; Bass & Avolio,
1994; Bennis & Nanus, 1985; Tichy & Devanna,
1986). Burns (1978) first introduced the concept
of transformational leadership in his research
of political leaders, establishing the concepts of
transforming leaders and transactional leaders, and
concluded that leaders and followers help each
other to advance to a higher level of motivation. The
major premise of the transformational leadership
theory is the leader's ability to motivate the follower
to accomplish more than what the follower planned
to accomplish (Krishnan, 2005).
Transformational leadership has four
components: idealized influence, inspirational
motivation, intellectual stimulation, and
individualized consideration (Bass, 1985). Burns
postulated that transformational leaders inspire
followers to accomplish more by concentrating on
the follower's values and helping the follower align
these values with the values of the organization.
Singh 41
be achieved through transformational leadership
and will generate greater organizational and
employee performance within small organizations
(Dario Martinez, 2012). Effective communication
is needed for management to develop and sustain
a competitive advantage for organizational
performance and improvement (Avolio, Lado,
Boyd & Wright, 1992; Rowe, 2001). Effective
communication succeeds when employees support
the leader and the organization if there is a belief
that employees' efforts will be rewarded. Leadership
succeeds when initiating response or responding
to change and leadership is inextricably linked to
the credibility of those leading. Constituents will
become willingly involved to the extent that they
believe in those sponsoring the change (Kouzes &
Posner, 2003).
Methodology and Data Collection
The experiential survey has been used
for the purpose of the paper. Data is qualitative
in nature and has been collected through primary
and secondary sources. The questionnaire
consisted of open ended questions related to
communication flow and processes. Five private
service organizations comprising of hospitality,
academia, telecommunication, retail, and insurance
were included in the survey. Ten employees from
each sector have been taken in the survey and their
experiences related to communication problems
in the organization have been considered for the
purpose of study.
Analysis
The analysis is based on present survey
and past studies. The findings revealed that
organizational communication is one of the most
important determinants of sound interpersonal
System relates to processes and procedures that are
necessary in order to conduct the business (Murphy
and Willmott, 2010). The disadvantages of a tall
hierarchical structure have been specified by Dlabay
(2011) as inflexibility to respond to changes in the
marketplace, loss of communication messages
between the layers, de-motivated workforce etc.
Johnson (2006) defines corporate strategy as a plan
aimed to achieve corporate objectives, Skills, for the
organization relate to competencies and capabilities
required within the organization in order to achieve
organizational objective in an effective way (Schuler
and Jackson, 2007).
Communication is one of the most dominant
and important activities in organizations (Harris
& Nelson, 2008). Fundamentally, relationships
grow out of communication and the functioning
and survival of organizations is based on effective
relationships among individuals and groups. In
addition, organizational capabilities are developed
and enacted through "intensely social and
communicative processes" (Jones et al., 2004).
Communication helps individuals and groups
coordinate activities to achieve goals, and it's vital
in socialization, decision-making, problem-solving
and change-management processes (Berger, 2008).
The focus of organizational communication is on
the whole system, rather than on parts of the system
(Katz & Kahn, 1996). The study of organizational
communication centers on processes of interaction,
means by which people obtain information,
form opinions, make decisions, merge into the
organization, leave the organization, and create
rapport with one another (Shockley-Zalabak, 1999).
Through communication, people coordinate their
actions to achieve individual and organizational
goals (Shockley-Zalabak, 1999).
Effective organizational communication can
Organization Development Journal l Fall 2013 42
the elements of the McKinsey's 7s model, it was felt
that the 7s model could be linked to the problems
related to organizational communication as:
Strategy – Improper communication flows
give rise to conflicts and hamper the organization's
image. It is important to make the right
communication strategies for conflict resolution
and sustainable advantage.
Structure – Most organizations use formal
channels of communication. This results in choking
of essential information giving rise to grapevines.
The organizational structure has to be designed in a
way that information is not choked.
Systems – The internal processes and
procedures facilitate good communication and it is
important to understand how effective they are in
maintaining the correct flow.
Skills – Communication can flow smoothly
if the staff possesses the right skills.
Staff – The staff can facilitate effective
communication and value needs to be attached
to communication skills during recruitment and
selection.
Style – The management is responsible for
promoting a culture of open communication.
Shared goals – The organizations' belief
system and attitude towards communication is at
the core of other elements.
Discussion
The McKinsey's 7S Framework is a
strategic assessment and alignment model and is
good for discussion around organizational activities,
infrastructure, and interactions.
In the present study, a transformational
leader's role has been aligned with the 7 elements
of the model: strategy, structure, systems, shared
values, style, and staff and skills for solving
relationships within the organization.
In a reputed retail store, information was
not transmitted through proper channels. There was
ambiguity regarding the instructions communicated
to employees. This caused discomfort and conflicts
in the organization and affected the quality of work.
The General Manager-Marketing of the retail store
admitted that most of the miscommunication led to
conflicts which were difficult to resolve.
When asked about the negative influence
of past workplace experience on the present
organization, the HR Manager of a well known
hospital revealed that most of the employees were
always thinking about their past work environment
and their self-fulfilling prophecies were leading them
to live with fear and poor emotional management.
In many organizations, most of the
information was not communicated to the
employees and the decisions were thrown at them.
The instructions were not seriously obeyed and the
employees turned violent during work. The Area
Manager of an insurance company revealed that
closed communication gave rise to violent behavior
in employees.
Grapevine communication has prominence
in all organizations and has its own benefits but the
Principal of a Technical College revealed that their
organizational communication largely depended on
grapevine and it was a major cause of dissatisfaction
among the employees and resulted into high
turnover.
The employees of a telecom company
expected encouraging behavior from their senior
manager. A lower level employee revealed that
the absence of compassion in communication and
humiliating remarks of their departmental head was
extremely offensive to their self-esteem.
When these findings were considered around
Singh 43
2007). The leader should design the structure in a
way that there are few links between the sender and
receiver and the chances of distortion of message
are minimized. The Sanctuary Model recommends
that organizational structure should encourage open
communication across all levels which allows for
self-correction and group problem solving. Better
decisions can be made by expressing one's opinion
and challenging another's point of view. This will
also facilitate protection against potential abuses of
power.
Systems – This is the business and technical
infrastructure that employees use on a day to day
basis to accomplish their aims and goals. In the past
the organizations were following a bureaucraticstyle process model where most decisions were
taken at the higher management level. The internal
processes were complicated due to unnecessary
requirements. A leader's role is to simplify and
modernize the processes by innovation and use
of new technology to make the decision-making
process quicker. A leader has to obtain knowledge of
the hidden aspects of the organization—unwritten
rules in meetings and other decision making
forums, blind spots, and reaction of the employees
when they are asked questions. He has to utilize the
internal processes to explore what is unknown. It is
important to think before reacting, listen actively,
assure a fair process of problem solving, attack the
problem rather than the person, accept responsibility
and use direct communication.
Shared Values – This is a set of traits,
behaviors, and characteristics that the organization
believes in. This includes the organization's mission
and vision. The organizations with weak values and
common goals often find their employees following
their own personal goals that may be different or
even in conflict with those of the organization or their
organizational communication problems,
improving interpersonal relationships and achieving
organizational excellence. All the elements of the
model are present in all service organizations and
are interlinked. The role of a leader with regard to
each element is discussed as under:
Strategy – It transforms the organization
from the present position to the new position
described in the objectives, subject to constraints
of the capabilities (Ansoff, 1965). Past studies have
proved that a grapevine gives rise to conflicts which
have to be managed and resolved through different
strategies. It is important for a leader to use his
emotional intelligence and be flexible and apply
the right strategy at the right time. It is not always
appropriate to maintain secrecy about conflicts
because when they are leaked through the grapevine,
their ill-effects are beyond control. If conflict is
suppressed through the use of law and order, it will
grow silently into destructive power (Bacal 2004).
A leader should design a strategy which uses critical
and innovative thinking to enhance organizational
learning, satisfies the needs of all stakeholders
while maintaining a balance, is ethical and benefits
humankind. A leader should minimize emotional
conflict and promote task related conflict to enhance
positive learning (Mitroff, 1998).
Structure – The structure defines the roles,
responsibilities and accountability relationships.
Traditionally the structures were tall with many
layers and the top down approach was used for
communication. If the flow of communication
choked at any point, it gave rise to grapevine.
Today, the flat structure, where the work is done in
teams of specialists, is more common. The idea is
to make the organization more flexible and devolve
the power by empowering the employees and
eliminate the middle management layers (Boyle,
Organization Development Journal l Fall 2013 44
and future career growth as an incentive for hard
work (Purcell and Boxal, 2003). People with
compassionate communication skills should be
hired. Information traveling through a grapevine
can be made more accurate by providing enough
and accurate information to people at the earliest.
Staff should observe the managers for cultivating an
environment of open communication and realizing
the issues which cannot be discussed. The system
should remain flexible and responsive to individual
needs. Complex individual and group situations can
be resolved by examining, assessing and evolving
adequate responses. The leader can even hold
workshops and involve the staff to talk about the
rumors, their harmful effects on the organization
and to their own self, and generate ways to resolve
them.
Skills – This is the ability to do the
organization's work. It reflects in the performance
of the organization. Non-violent communication
or compassionate communication is the ability to
inspire compassion from others and to respond to
other and to ourselves. (Rosenberg 2003). A leader
committed to open communication may need to
teach those skills to people and not only hire good
communicators. It becomes even more important
while confronting negative behavior. The reaction
should neither demean nor humiliate the other
person. A leader has to see that such behavior is
confronted respectfully and not authoritatively
exerted. It should be done in a problem solving
meeting not dominated by emotions but based on
facts.
fellow colleagues (Martins and Terblanche, 2003).
A leader has to build a transparent organization
where people can live with their values (May 2005).
This will help in the realization of vision. He can
commit to transparency through his interpersonal
skills, empathy, openness and honesty, selfconfidence, and good emotional management. Open
communication can lead to better decision making
and faster error correction. It also protects against
power abuse and makes a safer environment.
Style – This is the behavioral element in
organizations that leaders use and the culture of
interaction It also encompasses the way managers
interact with the employees and the way they
spend their time. Traditionally businesses were
influenced by the military style of management
and culture, where strict adherence to the upper
management and procedures was expected from
the lower-rank employees. Today a leader has to
change the style to a more open, innovative, and
friendly environment with fewer hierarchies and
smaller chain of command. A leader should create
a culture where people say what they mean and
where it is safe enough for people to speak from
their heads and hearts. He should become tactful in
dealing with threatening issues and help people who
are emotionally reactive develop better emotional
management skills. He should also inspire the
people not to create self-fulfilling prophecies
based on past work experiences. He has to surface
the unconscious assumptions that are determining
the nature of interactions and help the person
understand and respond to what is happening in the
present rather than what happened in the past.
Staff – This is the employee base, staffing
plans and talent management. It is important for
the organization to instill confidence among the
employees about their future in the organization
Singh 45
solving.
Systems – A leader has to utilize the internal
processes to explore what is unknown.
Shared values – A leader has to build a
transparent organization where people can live with
their values.
Staff – People with compassionate
communication skills should be hired.
Style – He should also inspire the people
not to create self-fulfilling prophecies based on past
work experiences.
Skills – A leader has to inspire people to use
compassionate communication.
~~~~~~~~~~
Figure 1: Alignment of Transformational Leadership with
McKinsey's 7S Model for Organizational Communication
Conclusion
Organizational communication problems can
be effectively resolved in the private service sector
by aligning the McKinsey's 7S Framework with
transformational leadership. The McKinsey model is
helpful in comparing the present state of affairs with
the desired state. It shows how everything is linked
and how change can be brought about. The different
elements are intertwined and the leader can use his
knowledge and experience to bring effective change
in the organization. The leader should understand
the core and most influential factors affecting
organizational communication and determine how
best to align the organization with the model. He
should understand the current communication flows
and their effect on inter-relationships. The 7S can
be used for transforming organizations. A change in
one will bring a change in the other element.
Strategy – It is important for a leader to use
his emotional intelligence and be flexible and apply
the right strategy at the right time.
Structure – Organizational structure should
encourage open communication across all levels
which allows for self-correction and group problem
Organization Development Journal l Fall 2013 46
Bass, B. M. (1998). Transformational leadership:
Industrial, military, and educational impact.
Mahwah, NJ: Lawrence Erlbaum Associates.
Bass, B. M., & Avolio, B. J. (1994). Improving
organizational effectiveness through
transformational leadership. Thousand Oaks,
CA: Sage Publications.
Bennis, W. G., & Nanus, B. (1985). Leaders: The
strategies for taking charge. New York: Harper
& Row.
Berger, B. K. (2008). Getting communications on
senior management's agenda. In P.
Williams (Ed.), Employee communication:
The comprehensive manual for those who
communicate with today's employees (pp.
97-114). Chicago: Ragan Communications.
Boyle, S. (2007). Impact of Changes in Organizational
Structure on Selected Key Performance
Indicators for Cultural Organizations.
International Journal of Cultural Policy, Vol.
13 (3), pp.319–334.
Bradach Jeffrey. (1996). Organizational Alignment:
The 7-S Model. Harvard Business School Note.
Burns, J. M. (1978). Leadership. New York:
Harper & Row.
Commitment to Open Communication. Retrieved
October 15, 2012, from http://www.
sanctuaryweb.com/
commitments-communication.php.
References
Adair, J, (2009). Effective Leadership, Revised
Edition: Pan Books.
Ansoff, I. (1965). Corporate Strategy. London:
McGraw-Hill.
Armstrong, M, 2008, How to Be an Even
Better Manager: A Complete A-Z of Proven
Techniques and Essential Skills (8th ed.):
Amazon.
Avolio, B. J., & Bass, B. M. (1988). Transformational
leadership, charisma, and beyond. In J. G. Hunt,
B. R. Baliga, H. P. Dachler, & C. A. Schriesheim
(Eds.), Emerging leadership vitas (pp. 29-49).
Lexington, MA: Lexington Books.
Babou, (2008). Transactional Leadership Vs.
Transformational Leadership. Retrieved
November, 19, 2012 from http://
leadershipchamps.wordpress.com/2008/08/
04/transactional-leadership-vstransformational-leadership.
Bacal, R. (2004). Organizational Conflict–The
Good, the Bad, and the Ugly. Journal for Quality
& Participation, 27(2), 21-22.
Balgobind, Vanisha (2002). The impact of
Transformational Leadership on Subordinate Job
satisfaction. Dissertation. University of South
Africa.
Bass, B. M. (1985). Leadership and performance
beyond expectations. New York: The Free Press.
Singh 47
Krishnan, V. R. (2002). Transformational leadership
and value system congruence. International
Journal of Value-Based Management, 15(1),
19-33.
Krishnan, V. R. (2005). Transformational
leadership and outcomes: Role of relationship
duration. Leadership & Organization Journal,
26(5/6), 442-457.
Lederach, J. (1995). Preparing for Peace: Conflict
Transformation Across Cultures. Syracuse, NY:
Syracuse University Press.
Martinez Dario, (2012). Organizational
communication Retrieved November 21, 2012
from http://web02.gonzaga.edu/comltheses/
proquestftp/Martinez_gonzaga_0736M_10162
.pdf
Martins, E. and Terblanche, F. (2003) "Building
Organisational Culture that Stimulates
Creativity and Innovation", European Journal
of Innovation Management, Vol. 6 (1), 64–74.
May, E.L. (2005). Recruiting the right management
team for organizational transparency. Healthcare
Executive 20(4), 22-26.
McKinsey 7S Framework Retrieved November 27,
2012 from http://university essays.
tripod.com/mckinsey_7s_framework.html.
Mitroff, I.I. (1998). Smart Thinking for Crazy Times:
The Art of Solving the Right Problems. San
Francisco: Berrett-Koehler.
DiFonzo, N., Bordia, P., & Rosnow, R. L. (1994).
Reining in rumors. Organizational Dynamics, 23,
47-62.
Dlabay, L, Burrow, J. L. & Kleindl, B. (2011).
Principles of Business: Cengage Learning.
Givens R. J. (2008). Transformational Leadership:
The Impact on Organizational and Personal
Outcomes. Retrieved November 20, 2012
from http://www.regent.edu/acad/global/
publications/elj/issue1/ELJ_V1Is1_Givens.pdf
Isaacs, W. (1993). Dialogue, Collective Thinking,
and Organizational Learning
Organizational Dynamics, 22(2), 24-39.
Isaacs, W. (1999). Dialogue and the Art of Thinking
Together: A Pioneering Approach to
Communicating in Business and in Life.
New York: Random House.
Johnson. G, Scholes. K and Whittington. R. (2006).
Exploring corporate strategy (7th ed.). UK:
Prentice hall.
Jones, E., Watson, B., Gardner, J., & Gallois, C.
(2004). Organizational communication:
Challenges for the new century. Journal of
Communication, 54(4), 722-750.
Katz, O. and R. Kahn. (1996). The Social Psychology
of Organizations. (2nd ed.). New York: Wiley.
Kouzes J. M., and Posner, B. Z. (1993).
Credibility: How Leaders Gain And Lost It, Why
People Demand It. San Francisco: Jossey-Bass.
Organization Development Journal l Fall 2013 48
Schuler, RS & Jackson, SE. (2007). Strategic
Human Resource Management. John Wiley
& Sons.
Sheahan, K. (2012). How an Organizational Culture
Can Affect Leadership. Retrieved from
http://www.ehow.com/facts_6340197_
organizational-culture-can-affect-leadership.
htm.
Shockley-Zalabak, P (1999), Fundamentals of
Organizational Communication, Maple Vale,
USA.
Stein, RG and Pinchot, G (1998). Are you being
innovative? Association Management. Vol. 50.
Talwar, P. (2006). Human Resource Management.
Mehra Offset Press.
Tichy, N. M., & Devanna, M. A. (1986). The
Transformational Leader. New York: Wiley.
whit_tice, (2011). The Organizational Strategist.
Retrieved October 13, 2012, from http://blog.
seattlepi.com/organizationalstrategist/
2011/04/24/mckinsey-7s-model-a-strategicassessment-and-alignment-model.
Moberg, P.J. (2001). Linking conflict strategy
to the five-factor model: theoretical and
empirical foundations. International Journal
of Conflict Management. 12(1), 47.
Murphy, DJ & Willmott, H. (2010). Organisation
Theory and Design. Cengage Learning.
Parker, V.A. (2002). Connecting Relational Work
and Workgroup Context in Caregiving
Organizations. Journal of Applied Behavioral
Science. 38(3), 276-297.
Pirraglia, W. (2012). The Effects of leadership styles
on the Organization. Retrieved from
http://smallbusiness.chron.com/effectsleadership-styles-organization-10387.html.
Purcell, J. and Boxal, P. (2003). Strategy and
Human Resource Management (Management,
Work and Organisations). UK: Palgrave
Macmillan.
Rahim, M.A. (2002). Toward a theory of
managing organizational conflict. International
Journal of Conflict Management. 13(3), 206.
Rosenberg, M. (2003). Nonviolent Communication: A
Language of Life. Encinitas, CA: Puddle
Dancer Press.
Ryan, K. and D. Oestreich. (1998). Driving
Fear out of the Workplace: Creating the High
Trust, High Performance Organization. San
Francisco: Jossey Bass.
Singh 49
7. Are employees motivated and satisfied with the
use of communication channels?
_________________________________________
_________________________________________
_________________________________________
8. Do the people at higher levels use compassion
in communication?
_________________________________________
_________________________________________
_________________________________________
9. Do the processes and procedures facilitate
communication flow?
_________________________________________
_________________________________________
_________________________________________
10. How much stress is laid on communication skills
during recruitment and selection of employees?
_________________________________________
_________________________________________
_________________________________________
cld
Appendix -1
Questionnaire
1. What are the channels of communication in
your organization?
_________________________________________
_________________________________________
_________________________________________
2. Do employees of all levels get an opportunity to
express themselves?
_________________________________________
_________________________________________
_________________________________________
3. Does grapevine communication help in the flow
of information?
_________________________________________
_________________________________________
_________________________________________
4. To what extent is information distorted through
a grapevine?
_________________________________________
_________________________________________
_________________________________________
5. Does it give rise to conflicts?
_________________________________________
_________________________________________
_________________________________________
6. How does the management resolve conflicts
arising out of poor communication?
_________________________________________
_________________________________________
_________________________________________
Organization Development Journal l Fall 2013 50
Reproduced with permission of the copyright owner. Further reproduction prohibited without
permission.
---
Are you busy and do not have time to handle your assignment? Are you scared that your paper will not make the grade? Do you have responsibilities that may hinder you from turning in your assignment on time? Are you tired and can barely handle your assignment? Are your grades inconsistent?
Whichever your reason is, it is valid! You can get professional academic help from our service at affordable rates. We have a team of professional academic writers who can handle all your assignments.
Plagiarism free papers
Timely delivery
Any deadline
Skilled, Experienced Native English Writers
Subject-relevant academic writer
Adherence to paper instructions
Ability to tackle bulk assignments
Reasonable prices
24/7 Customer Support
Get superb grades consistently
Online Academic Help With Different Subjects
Literature
Students barely have time to read. We got you! Have your literature essay or book review written without having the hassle of reading the book. You can get your literature paper custom-written for you by our literature specialists.
Finance
Do you struggle with finance? No need to torture yourself if finance is not your cup of tea. You can order your finance paper from our academic writing service and get 100% original work from competent finance experts.
Computer science
Computer science is a tough subject. Fortunately, our computer science experts are up to the match. No need to stress and have sleepless nights. Our academic writers will tackle all your computer science assignments and deliver them on time. Let us handle all your python, java, ruby, JavaScript, php , C+ assignments!
Psychology
While psychology may be an interesting subject, you may lack sufficient time to handle your assignments. Don't despair; by using our academic writing service, you can be assured of perfect grades. Moreover, your grades will be consistent.
Engineering
Engineering is quite a demanding subject. Students face a lot of pressure and barely have enough time to do what they love to do. Our academic writing service got you covered! Our engineering specialists follow the paper instructions and ensure timely delivery of the paper.
Nursing
In the nursing course, you may have difficulties with literature reviews, annotated bibliographies, critical essays, and other assignments. Our nursing assignment writers will offer you professional nursing paper help at low prices.
Sociology
Truth be told, sociology papers can be quite exhausting. Our academic writing service relieves you of fatigue, pressure, and stress. You can relax and have peace of mind as our academic writers handle your sociology assignment.
Business
We take pride in having some of the best business writers in the industry. Our business writers have a lot of experience in the field. They are reliable, and you can be assured of a high-grade paper. They are able to handle business papers of any subject, length, deadline, and difficulty!
Statistics
We boast of having some of the most experienced statistics experts in the industry. Our statistics experts have diverse skills, expertise, and knowledge to handle any kind of assignment. They have access to all kinds of software to get your assignment done.
Law
Writing a law essay may prove to be an insurmountable obstacle, especially when you need to know the peculiarities of the legislative framework. Take advantage of our top-notch law specialists and get superb grades and 100% satisfaction.
What discipline/subjects do you deal in?
We have highlighted some of the most popular subjects we handle above. Those are just a tip of the iceberg. We deal in all academic disciplines since our writers are as diverse. They have been drawn from across all disciplines, and orders are assigned to those writers believed to be the best in the field. In a nutshell, there is no task we cannot handle; all you need to do is place your order with us. As long as your instructions are clear, just trust we shall deliver irrespective of the discipline.
Are your writers competent enough to handle my paper?
Our essay writers are graduates with bachelor's, masters, Ph.D., and doctorate degrees in various subjects. The minimum requirement to be an essay writer with our essay writing service is to have a college degree. All our academic writers have a minimum of two years of academic writing. We have a stringent recruitment process to ensure that we get only the most competent essay writers in the industry. We also ensure that the writers are handsomely compensated for their value. The majority of our writers are native English speakers. As such, the fluency of language and grammar is impeccable.
What if I don't like the paper?
There is a very low likelihood that you won't like the paper.
Reasons being:
When assigning your order, we match the paper's discipline with the writer's field/specialization. Since all our writers are graduates, we match the paper's subject with the field the writer studied. For instance, if it's a nursing paper, only a nursing graduate and writer will handle it. Furthermore, all our writers have academic writing experience and top-notch research skills.
We have a quality assurance that reviews the paper before it gets to you. As such, we ensure that you get a paper that meets the required standard and will most definitely make the grade.
In the event that you don't like your paper:
The writer will revise the paper up to your pleasing. You have unlimited revisions. You simply need to highlight what specifically you don't like about the paper, and the writer will make the amendments. The paper will be revised until you are satisfied. Revisions are free of charge
We will have a different writer write the paper from scratch.
Last resort, if the above does not work, we will refund your money.
Will the professor find out I didn't write the paper myself?
Not at all. All papers are written from scratch. There is no way your tutor or instructor will realize that you did not write the paper yourself. In fact, we recommend using our assignment help services for consistent results.
What if the paper is plagiarized?
We check all papers for plagiarism before we submit them. We use powerful plagiarism checking software such as SafeAssign, LopesWrite, and Turnitin. We also upload the plagiarism report so that you can review it. We understand that plagiarism is academic suicide. We would not take the risk of submitting plagiarized work and jeopardize your academic journey. Furthermore, we do not sell or use prewritten papers, and each paper is written from scratch.
When will I get my paper?
You determine when you get the paper by setting the deadline when placing the order. All papers are delivered within the deadline. We are well aware that we operate in a time-sensitive industry. As such, we have laid out strategies to ensure that the client receives the paper on time and they never miss the deadline. We understand that papers that are submitted late have some points deducted. We do not want you to miss any points due to late submission. We work on beating deadlines by huge margins in order to ensure that you have ample time to review the paper before you submit it.
Will anyone find out that I used your services?
We have a privacy and confidentiality policy that guides our work. We NEVER share any customer information with third parties. Noone will ever know that you used our assignment help services. It's only between you and us. We are bound by our policies to protect the customer's identity and information. All your information, such as your names, phone number, email, order information, and so on, are protected. We have robust security systems that ensure that your data is protected. Hacking our systems is close to impossible, and it has never happened.
How our Assignment  Help Service Works
You fill all the paper instructions in the order form. Make sure you include all the helpful materials so that our academic writers can deliver the perfect paper. It will also help to eliminate unnecessary revisions.
2.      Pay for the order
Proceed to pay for the paper so that it can be assigned to one of our expert academic writers. The paper subject is matched with the writer's area of specialization.
3.      Track the progress
You communicate with the writer and know about the progress of the paper. The client can ask the writer for drafts of the paper. The client can upload extra material and include additional instructions from the lecturer. Receive a paper.
4.      Download the paper
The paper is sent to your email and uploaded to your personal account. You also get a plagiarism report attached to your paper.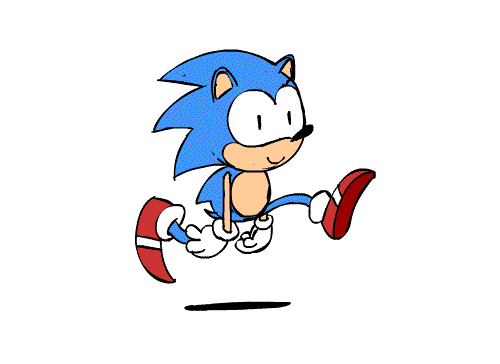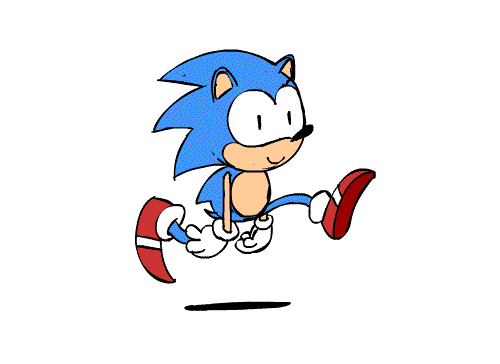 PLACE THIS ORDER OR A SIMILAR ORDER WITH US TODAY AND GET A PERFECT SCORE!!!
---