Journal of Counseling & Development â–  Winter 2009 â–  Volume 87
© 2009 by the American Counseling Association. All rights reserved.
As counselors go through the 1st decade of the 21st century,
it is clear that U.S. society and schools continue to evolve
and change at a rapid pace. The United States' increasingly
diverse student bodiesthroughout the country reflect a myriad
of needsin the interrelated areas of educational achievement,
social-behavioral adjustment, and career development.The demographics of the U.S. population are shifting with an increase
in the numbers of school-age children, as well as increases in
racial and ethnic diversity. Public school enrollment is up to an
estimated 48.7 million, prekindergarten through 12th grade,
and is projected to grow to 51.2 million by 2015. From 1972
to 2004, the percentage of Caucasian students has dropped
from 78% to 57%, whereasthe proportion of Hispanic students
during that period jumped from 6% to 19% (National Center
for Education Statistics [NCES], 2006) and has accounted
for 50% of the population growth in the United States from
July 1, 2004, to July 1, 2005 (Bernstein, 2006). There has
been an increase of students identified with disabilities and
an estimated 6.6 million children who received special education services in 2004 under federal law, which is up from 3.7
million in 1977. The number of children ages 5 to 17 years
who speak a language other than English at home more than
doubled between 1979 and 2004, increasing from 3.8 million
to 9.9 million (NCES, 2006).
Statisticsindicate that the poverty level in the United States
has continued to rise since the year 2000, with 18%, or 13.2
million children, under the age of 18 years living below the
federal poverty level (Douglas-Hall & Chau, 2008). Poverty is
associated with negative outcomesfor children. It can impede
children's cognitive development and their ability to learn and
can contribute to behavioral,social, and emotional problems.
Urban schoolsthat often have large poor and minority student
populations have significant and unique issues that need to
be addressed by educators in general and school counselors
specifically (C. C. Lee, 2005).
The achievement gap between Caucasian and poor and
minority students,specificallyAfricanAmerican and Hispanic
students, continuesto be an important and controversial educational issue, with the gap continuing to widen (EducationTrust,
2000b). Recent educational statistics also show a gender gap
with girls as a group achieving at a higher level than boys, and
fewer young men than young women enrolling in and completing college (Clark, Oakley, & Adams, 2006; NCES, 2006).
The school counseling profession has gone through a major
transformation in the past decade, asreflected in theAmerican
School Counselor Association (ASCA) national standards
(Campbell & Dahir, 1997), the ASCA (2005a) National
Model, and the EducationTrust's(1997)Transforming School
Counseling Initiative movement, all of which emphasize the
essential principle of working to help allstudents be successful
in school. Furthermore, recent legislation such asthe No Child
Left Behind Act of 2001 (NCLB; 2002), a reauthorization of
the Elementary and Secondary EducationAct (1965), and the
Individuals With Disabilities Education Act (IDEA; 2004)
have provided the legal foundation for schools to improve
educational outcomes for all students (Felton, 2005; Yell,
Katsiyannas, & Shiner, 2006). Additionally, Section 504 of
the Rehabilitation Act of 1973 is a civil rights piece of legislation that has supported accommodations for students with
disabilities that have not been covered under IDEA (Council
of Administrators of Special Education, 1999). For example,
students who may have been diagnosed with attention-deficit/hyperactivity disorder orspecific mental or physical health
issues may receive classroom accommodations, such as
extended time on assignments or specific classroom seating.
The application and implementation of this legislation has
increased greatly in recent years, resulting in more students
receiving classroom accommodations.
NCLB (2002) requires that all schools demonstrably
improve achievement so that all public school students
Mary Ann Clark and Jennifer Crandall Breman, Department of Counselor Education, University of Florida. Jennifer Crandall Breman is now
at School Board of Alachua County, Gainesville, Florida. Correspondence concerning this article should be addressed to Mary Ann Clark,
Department of Counselor Education, University of Florida, Box 117046, Gainesville, FL 32611-7046 (e-mail: [email protected]).
School Counselor Inclusion:
A Collaborative Model to Provide
Academic and Social-Emotional Support
in the Classroom Setting
Mary Ann Clark and Jennifer Crandall Breman
The increasingly diverse student demographics reflect a myriad of needs in the interrelated arenas of educational
achievement, social-behavioral adjustment, and career development, while federal legislation, the ethical standards of
the American School Counselor Association (ASCA; 2004a), and the ASCA (2005a) National Model have emphasized
academic achievement and success for all students. This article describes a new model of school counselor "inclusion"
that involves collaboration with classroom teachers and changes the setting of school counselor interventions to the
classroom for small-group and individual work.
Journal of Counseling & Development â–  Winter 2009 â–  Volume 87
School Counselor Inclusion: A Collaborative Model
are proficient by the end of the 2013–2014 school year.
An accountability system of measurable milestones called
adequate yearly progress requires states and schools to use
numerical data to provide evidence of improved student
outcomes for all subgroups, which include students who
are economically disadvantaged, students from racial and
ethnic subgroups, students with disabilities, and students
with limited English proficiency (Yell et al., 2006).
Although NCLB(2002) has a more general, academic focus,
IDEA (2004) and Section 504 of the RehabilitationAct of 1973
add a focus on the individual student, with supports offered
for social and behavioral components as well as the academic
dimension. Other IDEA concepts include the least restrictive
learning environment, stipulating that a student's placement
will maximize the student's integration in the classroom, and
normalization, which ensures that students will be taught basic
skills necessary for living a normal life.As the pressure to meet
higher academic standards for all students has increased, the
corresponding pressure on educatorsto produce results has also
increased.TheASCA(2005a)NationalModel hasrecommended
that counselors spend 80% of their time in direct services with
students. Large-group classroom guidance, small-group work,
and individual counseling are the traditional interventions that
counselors have used to directly affect students in a developmental, comprehensive school counseling program (Gysbers
& Henderson, 2006; Myrick, 2003). The Transforming School
Counseling Initiativemovement(EducationTrust, 1997) and the
implementation oftheASCANationalModel have increased the
emphasis on the role of consultation and collaboration among
school counselors and importantstakeholders: the students, their
parents, teachers, and administrators. Serving as educational
leaders and advocates for student success has created new and
important rolesforschool counselorsto be involved atsystemic
levels of change and reform to promote access to opportunities
for allstudents(Clark&Stone, 2007; DeVoss&Andrews, 2006;
House & Martin, 1998; Stone & Dahir, 2006).
Paradoxically, pulling students out of class for direct
services, which has been the traditional way of carrying
out small-group and individual counseling, is becoming an
increasingly difficult undertaking (Carpenter, King-Sears, &
Keys, 1998). Many teachers in today's teaching environment
are less willing to letstudentsleave their classroomsfor counseling interventions because missing class time means less
academic time available to include preparation for high-stakes
tests required by NCLB (2002). Teachers often request that
school counselorstake students out during "noninstructional"
time,such asrecess, physical education, art, or music classes,
which may be highlights of the day for a struggling student.
School counselors, guidance supervisors, and counselor educators are asking the question, How will school counselors
be able to work directly with students to help them in the
academic and social-emotional arenas if access to students
is so limited? In light of the fact that social and behavioral
issues can have academic consequences(Elias, Breune-Butler,
Blum, & Schuyler, 1997; Kemple, Duncan, & Strangis, 2002;
Zins, Bloodworth, Weissberg, & Walberg, 2004), it becomes
even more pressing for counselors to find innovative ways to
provide these important supports to the students.
Although large-group guidance sessions, which are intended
to reach the largest number of students about developmental
and informational issues(Gysbers&Henderson, 2006; Myrick,
2003), continue to be a foundational part of most counseling
programs and are optimally conducted with the involvement
of the classroom teacher, individual and small-group work has
become much more difficult to schedule. In this article, we
propose a new delivery system to work with individual and
small-group counseling, within the classroom setting, and in
collaboration with teachers. We discuss the background of the
inclusion model of education, which was originally used in the
field of special education, the rationale for its use, and its application to school counseling to help better meet the academic
and social-behavioral needs of today's students.
Thinking About Inclusion
School counselors have traditionally been important team
players in the process of identification and placement of
special education students, as well as consulting on the development of their individualized educational programs (IEPs;
Carpenter et al., 1998; Myrick, 2003; Stone & Dahir, 2006)
and, at times, being a directservice provider for counseling. In
the special education literature, inclusion refers to providing
services to special education students within a regular classroom setting to the extent possible rather than pulling them out
for remediation in a special classroom setting. Inclusion has
had its growing pains, and there has been much debate in the
field of special education about how best to service students
in an inclusion model (McLeskey & Waldron, 2002).
The following is a definition of inclusion that we believe
is specifically applicable to school counseling interventions
(Ferguson, 1995):
Inclusion is a process of meshing general and special education reform initiatives and strategies in order to achieve
a unified system of public education that incorporates all
children and youth as active, fully participating members
of the school community; that views diversity as the norm;
and that ensures a high-quality education for each student
by providing meaningful curriculum, effective teaching, and
necessary supports for each student. (p. 285)
This definition shifts the concept of special education inclusion to a more systemic inclusion.That is, an inclusion model
ideally would be one that embraces the concept of providing
academic and social-emotionalsupport to allstudentsthrough
a myriad of approaches, a variety of services and innovative
interventions in classroom settings, whether or not students
receive special education services. Furthermore, ifsuch inclusion practices can be potentially applied to all students, then
it is less likely that individual students will feel stigmatized
because of their learning needs, interests, and preferences.
Journal of Counseling & Development â–  Winter 2009 â–  Volume 87
Clark & Breman
Although the original intent of the inclusion model has
been to provide services for students identified for special
education in the least restrictive environment, the principles
can be used for many students who may need help in academic
achievement and social-behavioral dimensions of theirschool
lives who may not qualify for such services but who, indeed,
could benefit from extra support. Traditionally, the school
counselor has often been involved in providing specific counseling services as part of an IEP, butsuch counseling services
are usually done in a pullout manner rather than as part of a
classroom delivery system.We believe thatschool counselors
can apply the principles of inclusion in their individual and
small-group counseling interventionsin the classroom setting
for a variety of student needs. The aspect of working in the
classroom setting is particularly important because students
are oftentimes anxious about material they are missing while
out of the classroom, or they are embarrassed by the labeling
they receive by being pulled out by various service providers
(Barry, 1994; Ferguson & Ralph, 1996; Salend & Garrick
Duhaney, 1999).
A Systemic Inclusion Model
for School Counselors
ASCA has developed a series of position statements about the
involvement ofthe school counselorin a variety ofinterventions.
These statementssupportthe provision ofservicesfor allstudents
in the three important domains of academic, personal/social,
and career development. According to the position statement
(ASCA, 2004b) on students with special needs, professional
school counselors are committed to helping all students realize
their potential and make adequate yearly progress despite challengesthatmay resultfromidentified disabilities and otherspecial
needs.The position statement(ASCA, 2005b) on comprehensive
school counseling programs highlights the collaborative effort
between the professionalschool counselor, other educators, and
parentsto create an environment that promotesstudent achievement, values and responds to the diverse needs of students, and
ensures equitable accessfor allstudentsto participate fully in the
educational process. Likewise, the EducationTrust(1997), in its
Transforming School Counseling Initiative, believesthatschool
counselors as leaders and team members work with teachers,
parents, administrators, and students, having an enormousimpact
on student choices and future options. Ideally positioned in the
school to serve as student advocates, they can create opportunities for all students to nurture and accomplish high aspirations
(Education Trust, 2003a).
The systemic inclusion model that we propose for school
counselors is based on principles of direct services in the form
of individual and small-group counseling, large-group classroom guidance work, and collaboration and consultation with
classroom teachers where the inclusion interventions will take
place. The ASCA (2005a) National Model includes the aforementioned interventions as a part of responsive services.
Individual and Small-Group
Inclusion Interventions
Villa, Thousand, Nevin, and Liston (2005) described several
prominently used inclusive instructionalstrategiesthatrepresent
best practices in educating a diverse student population. The
methodsthat are particularly congruent with school counselors'
specialskillsets and positioning in the schoolinclude student collaboration and peer-mediated instruction,teaching responsibility,
peacemaking,self-determination, the use of technology, and the
use of supports and accommodations for curricular inclusion.
These techniques are important educational themes, and school
counselors can choose which methods seem to be best suited to
their unique interests and talents, as well as the strategies that
best match identified student needs. For example, the principle
ofstudent collaboration and peer-mediated instruction could be
implemented by using a peer-tutoring or peer-mentoring program
(Myrick, 2003)set up by the counselor within the school. Older
aged student tutors/mentors (e.g., students at least in Grade 2
for the elementary level) could assist in following up on the
school counselor–initiated classroom intervention. Another
natural inclusion practice for a counselor would be facilitating
responsibility, peacemaking, and self-determination components. Character education (Wittmer & Clark, 2002), morning classroom meetings (Kriete, 1999), and climate-building
strategies could be introduced through large-group sessions
and reinforced through small-group and individual classroom
interventions.The use oftechnology is often enhanced by school
counselors in classroom settings on a variety of educational
and career development topics. When the counselor can make
valuable and unique contributionsin educational and curricular
delivery in an inclusive classroom setting, the importance of
being a vital team player is reinforced and appreciated by the
various stakeholders.
We recommend the following steps in implementing an
individual or small-group classroom inclusion intervention.
They represent a compilation of various collaborative consultation models (Myrick, 2003; Stone & Dahir, 2006;
Wittmer & Clark, 2007). Students may be referred for a variety
of reasons to encompass academic and/or social-behavioral
concerns that may be keeping the student(s) and others in the
classroom from optimal achievement.
1. Referral of the student to the school counselor that
may come from a teacher, administrator, parent, or
self-referring student.
2. Identification ofthe problem; gathering information and
a review of available records; talking with stakeholders,
such as teacher(s), parents, and the administrator.
3. Classroom observation; observing child's affective and
academic status as well asinteractions with teacher(s)
and peers.
4. Plan in-classintervention; what goals and steps you, as
the school counselor, hope to take. It will be optimal
Journal of Counseling & Development â–  Winter 2009 â–  Volume 87
School Counselor Inclusion: A Collaborative Model
to involve the teacher at this stage. It is important to
note the strengths of the student(s).
5. Implement intervention and modify as necessary.
This step may also include the infusion of peer tutoring/
mentoring to offer continued student support.
6. Develop a plan to leave with teacher and student(s)
for ongoing follow-up after the counselor finishes
the classroom intervention. This stage may include
reinforcements, system of feedback, and a protocol
to be followed.
7. Evaluate and monitor the intervention; the counselor
may want to check in with the student(s) and teacher
on a periodic basis or do a follow-up classroom observation. Student databases that are updated daily or
weekly at the school level are becoming more readily
accessible to school counselors and may be used to
monitor discipline referrals, absences, and grades.
Inworkingwithindividuals andgroupsofstudentsinthe classroomsetting,the counselor canmodel,demonstrate,motivate, and
coach studentsin such areas asself-management, conflict resolutionandangermanagement, cooperativepeerrelations,responsible
decision making, and organization and study skillsto bring about
needed changes.Such interventions can also contribute to a caring
and cohesive classroom environment where allstudents can work
to their potential (Wittmer & Clark, 2002; Zins et al., 2004).
Collaboration and consultation are considered to be effective
waysto reachmany studentsthrough the important adultsin their
lives, such as teachers, parents, and administrators. After the
work ofthe school counselorin the classroom is completed with
specific students,studentfollow-up can be of a collaborative consultative nature, where the teacher and school counselorteamup
to provide ongoing student support. Collaborative consultation,
whereby educators work together in an egalitarian way, is now a
consultation model that is optimally seen to fit a school setting
(Carpenter et al., 1998; Stone & Dahir, 2006). There seems to
be consensus among consultation experts that people are more
likely to implement change if they are involved in discussing
and contributing to the solutions (Dettmer, Thurston, & Dyck,
2004;Friend&Cook, 2003).Because oflarge counselor–student
caseloads, we assume that the nature of the school counselor
interventions in the classroom will be a brief, solution-focused
approach consisting oftwo to six sessions(Myrick, 2003).Itmay
be desirable for the counselor to do a follow-up observation at
some point after the classroom intervention has ended.
Example of School Counselor Inclusion
in the Classroom Setting
A conceptual framework of school counselor inclusion is
a pyramid model consisting of three tiers, representing the
traditional large-group guidance, small-group counseling,
and individual work, all taking place in a classroom setting. The tiered approach to academic and social-emotional
counseling interventions is seen often in both counseling
and special education literature (ASCA, 2005a; Kovaleski,
2003; V. V. Lee & Goodnough, 2007; Vaughn & Fuchs,
2003). As developmental classroom guidance specialists,
school counselors implement large-group lessons and programs as primary interventions to assist all students in their
academic, career, and personal-social development (ASCA,
2005a; Goodnough, Perusse, & Erford, 2007; Gysbers &
Henderson, 2006; Myrick, 2003). For example, counselors
may impart important educational and career information,
teach communication and conflict-resolution skills, assist
with study skills, orient students to new grade levels and
schools, and inform students of guidance and counseling
services available in schools as well as issues that may be
specific to individual schools (Myrick, 2003).
Small-group and individual work are also important
components of a comprehensive school counseling program
used to help students who are facing issues that interfere
with their personal, social, career, or academic development
(ASCA, 2005a; Gysbers & Henderson, 2006; Myrick, 2003).
Small groups can help members develop new resources and
skills that can address current issues as well as assist in the
prevention of future problems. Individual counseling is a
dyadic interaction between counselor and client that focuses
on the student's problem or concern with the goal of helping the student make positive changes in coping, adapting,
or specific behaviors that are problematic (Brown & Trusty,
2005). Traditionally, small-group and individual counseling
have been conducted outside the classroom setting, usually
in a school counselor's office or space allotted in the school
for small-group work. The school counselor inclusion model
pushes the implementation of small-group and individual
interventions into the classroom setting.
Implications for School Counselors
We believe that there are a number of benefits for a systemic
school counselor inclusion model. Interventions would take
place in a setting that would help studentsto bettertransfer new
skills to everyday situations. Classroom instruction would be
supported by the counselor and would not bemissed by students
being pulled out of class. Students would be able to practice
the skills in the classroom where they would naturally occur.
Intervening in the classroom would increase the likelihood of
the student behaviors being continued afterthe school counselor
intervention ends.This aspect is particularly importantfor academic and behavioral concerns for younger students who may
be unable to verbalize or conceptualize school success skills.
Many of these students may be happy to visit the counselor in
the office but may not be able to transfer the counseling session
content orskills being shared back to the classroom setting. For
many primary grade children, their concrete thinking and use
of simpler vocabulary can keep them from understanding and
applying the content of such office conferences.
An important part of counseling is assisting students to
make decisions that result in a change to more effective be-
10 Journal of Counseling & Development â–  Winter 2009 â–  Volume 87
Clark & Breman
haviors. If the school counselor can coach students in school
success skills in the classroom with regard to organization,
listening and responding in appropriate ways, cooperating with
peers, and completing class work and homework in a timely
manner, they are more likely to experience success in these
areas that can reinforce the application and reoccurrence of
these new behaviors. Even with older students, the opportunity to practice new skills, even if cognitively understood in
an individual counseling session, can be beneficial to making
these skills a part of a new repertoire of behavior.
Additionally, having a familiar adult in the classroom to
positively assist students can eliminate the stigma that some
children feel of being pulled out for special help and can
normalize the counseling experience. Teachers appreciate the
extra support and collaborative efforts by the counselorin what
might otherwise be a frustrating situation in working with
students who are struggling academically and/or behaviorally.
The entire classroom can benefit from having another adult
in the classroom to demonstrate and follow up on necessary
school success skills. Students who are not the target students
may also be exposed to some new ways of behaving and may
benefit indirectly, both as individuals and as a class. Teachers
can learn new approachesfromworking with school counselors,
and the counselors can observe and work with students in the
real world ofthe classroom rather than in a more isolated office
situation that may not foster goal development and application
as readily. Counselors and teachers can collaborate and support each others' efforts to promote academic achievement
as well as social-emotional adjustment. They may also want
to consider working with other school team members, such
as a school psychologist or curricular specialist, to plan and
carry out interventions. Each has unique insights and skill sets
to contribute to a team effort, and each can contribute to the
instructional program in a school.
Individual and small-group work can be laborintensive, considering the number ofstudents being served, but it is anticipated
that the larger classroom will also benefit. Zins et al. (2004) presented evidence that linksschoolsuccessto social and emotional
learning and classroom climate. A caring, respectful classroom
environment can provide an atmosphere more conducive to, and
encouraging of, learning and achievement (Dodd, 2000; Elias et
al., 1997). A positive climate affects student achievement and
fosters problem-solving skills. Furthermore, by creating nurturing environments, children are increasingly encouraged to want
to come to school, thusimproving attendance and motivation to
learn (Glasser, 1997; Kohn, 1996).
It is anticipated that counselors would be able to develop
plansthat could be used repeatedly forstudent/classroomissues,
as is the case with small groups that are conducted in a pullout
manner. Thus, major themes such as school success skills,
organization, cooperating with othersin groups, completion of
work, classroom conduct, respect for self and others, dealing
with peer pressure, and good citizenship are examples ofthemes
that may be frequently addressed. Ultimately, it may be possible
to develop a grade-level or schoolwide plan that may encompass these important themes to school success, in an attempt
to "reach allstudents" asrequired by NCLB (2002), theASCA
(2004a) ethical standards, theASCA (2005a) National Model,
and counselors'own sense of purpose.With the strong national,
state, and local mandates that focus on NCLB, the increased
emphasis on increasing academic achievement levels, as well
as the provision of educational access and opportunities for all
students, it isimperative thatschool counselors devise new ways
of reaching students to help them be the best that they can be.
A school counselorinclusion modelfocusing on the classroom
setting that hasthe goal of benefiting every child and takesinto
account the diverse needs of the U.S. population with regard to
culture, race/ethnicity, gender, and socioeconomic status holds
a great deal of promise as school counselors look to creating a
bright future for all students.
References
American School CounselorAssociation. (2004a). Ethical standards
for school counselors. Retrieved January 25, 2008, from http://
www.schoolcounselor.org/content.asp?contentid=173
American School Counselor Association. (2004b). Position statement: Special-needs students. Retrieved January 25, 2008, from
http://www.schoolcounselor.org/content.asp?contentid=218
American School Counselor Association. (2005a). The ASCA
National Model: A framework for school counseling programs.
Alexandria, VA: Author.
American School Counselor Association. (2005b). Position statement: Comprehensive school counseling programs. Retrieved
January 25, 2008, from http://www.schoolcounselor.org/content.
asp?contentid=196
Barry, A. L. (1994). Easing into inclusion classrooms. Educational
Leadership, 52, 4–6.
Bernstein, R. (2006, May 10). Nation's population one-third minority. U.S. Census Bureau News. Retrieved January 25, 2008, from
http://www.census.gov/Press-Release/www/releases/archives/
population/006808.html
Brown,D.B.,&Trusty,J.(2005).Designing and leading comprehensive
school counseling programs: Promoting student competence and
meeting student needs. Belmont, CA: Thomson Brooks/Cole.
Campbell, C. A., & Dahir, C. A. (1997). Sharing the vision: The
national standards for school counseling programs. Alexandra,
VA: American School Counselor Association.
Carpenter,S.L.,King-Sears,M.E.,&Keys,S.G.(1998).Counselors+educators + families as a transdisciplinary team = more effective inclusion
forstudents with disabilities. Professional School Counseling, 2, 1–9.
Clark, M. A., Oakley, E., & Adams, H. (2006). The gender achievement gap challenge. ASCA School Counselor, 43, 20–27.
Clark, M.A., & Stone, C. (2007).The developmentalschool counselor
as educational leader. In J. Wittmer & M.A. Clark, Managing your
school counseling program: K–12 developmental strategies (3rd ed.,
pp. 82–89). Minneapolis, MN: Educational Media Corporation.
Council ofAdministrators of Special Education. (1999). Section 504
and the ADA: Promoting student access (2nd ed.). Arlington,
VA: Author.
Journal of Counseling & Development â–  Winter 2009 â–  Volume 87 11
School Counselor Inclusion: A Collaborative Model
Dettmer, P., Thurston, L. P., & Dyck, N. J. (2004). Consultation,
collaboration, and teamwork for students with special needs (5th
ed.). Boston: Allyn & Bacon.
DeVoss, J. A., & Andrews, M. F. (2006). School counselors as educational leaders. Boston: Lahaska Press.
Dodd, A. (2000). Making schools safe for all students: Why schools
need to teach more than the 3 R's. NASSP Bulletin, 84, 25–31.
Douglas-Hall,A., & Chau, M. (2008). Basic facts about low-income
children: Birth to age 18. Retrieved October 15, 2008, from
National Center for Children in Poverty Web site: http://nccp.
org/publications/pdf/text_845.pdf
Education Trust. (1997). Working definition of school counseling.
Washington, DC: Author.
Education Trust. (2003a). The foundations of the field. Retrieved
January 25, 2008, from http://www2.edtrust.org/edtrust/
Transforming+School+Counseling/counseling+background
EducationTrust. (2003b). School counselors working for social justice.
Retrieved January 25, 2008,fromhttp://www2.edtrust.org/EdTrust/
Transforming+School+Counseling/Social+Justice.htm
Elementary and Secondary Education Act, Pub. L. No. 89-10, 79 Stat.
27, 20 U.S.C. ch. 70 (1965).
Elias, M., Breune-Butler, L., Blum, L., & Schuyler, T. (1997). How
to launch a social and emotional learning program. Educational
Leadership, 54, 15–20.
Felton, R. (2005). A New IDEA. Principal Leadership (Middle
School Edition), 5, 57–61.
Ferguson, D. (1995).The real challenge of inclusion: Confessions of
a 'rabid inclusionist.' Phi Delta Kappan, 77, 281–287.
Ferguson, D. L., & Ralph, G. R. (1996).The changing role ofspecial
educators: A development waiting for a trend. Contemporary
Education, 68, 49–51.
Friend, M., & Cook, L. (2003). Interactions: Collaboration skills for
school professionals. Boston: Allyn & Bacon.
Glasser, W. (1997).A new look at school failure and school success.
Phi Delta Kappan, 78, 597–602.
Goodnough, G. E., Perusse, R., & Erford, B.T. (2007). Developmental classroom guidance. In B. T. Erford, Transforming the school
counseling profession (2nd ed., pp. 142–167). Upper Saddle
River, NJ: Pearson Education.
Gysbers, N., & Henderson, P. (2006). Developing and managing your
school guidance program (4th ed.). Alexandra, VA: American
School Counseling Association.
House,R.M.,&Martin,P.J.(1998).Advocatingforbetterfuturesforallstudents:A new vision forschool counselors. Education, 119, 284–291.
Individuals With Disabilities Education Act, 20 U.S.C. § 1400 et seq.
(2004).
Kemple, K. M., Duncan, R. K., & Strangis, D. (2002). Supporting
young children's peer competence in an era of inclusion. Childhood Education, 79, 40–47.
Kohn, A. (1996). What to look for in a classroom. Educational
Leadership, 54, 54–55.
Kovaleski, J. F. (2003, December). The three tier model for identifying
learning disabilities: Critical program features and system issues.Paper
presented at the National Research Center on Learning Disabilities
Responsiveness-to-Intervention Symposium, Kansas City, MO.
Kriete, R. (1999). The morning meeting book. Greenfield, MA:
Northeast Foundation for Children.
Lee,C.C.(2005).Urban school counseling:Context, characteristics, and
competencies. Professional School Counseling, 8, 184–188.
Lee, V. V., & Goodnough, G. E. (2007). Creating a systemic, datadriven school counseling program. In B. T. Erford, Transforming
the school counseling profession (2nd ed., pp. 121–141). Upper
Saddle River, NJ: Pearson Education.
McLeskey,J.,&Waldron,N.(2002).School change andinclusive schools:
Lessonslearned from practice. Phi Delta Kappan, 84, 65–72.
Myrick, R. C. (2003). Developmental guidance and counseling:
A practical approach (3rd ed.). Minneapolis, MN: Educational
Media Corporation.
National Center for Education Statistics. (2006). Condition of education. Washington, DC: Author.
No Child Left BehindAct of 2001, Pub. L. No. 107-110 (2002).
Rehabilitation Act of 1973, Pub. L. No. 93-112, 87 Stat. 335 (1973).
Salend, S.J., & Garrick Duhaney, L. M. (1999).The impact of inclusion on students with and without disabilities and their educators.
Remedial and Special Education, 20, 114–126.
Stone, C., & Dahir, C. (2006). The transformed school counselor.
Boston: Houghton Mifflin.
Vaughn, S., & Fuchs, L. S. (2003). Redefining learning disabilities as
inadequate response to instruction:The promise and potential problems. Learning Disabilities Research and Practice, 18, 137–146.
Villa, R. A., Thousand, J. S., Nevin, A., & Liston, A. (2005). Successful inclusive practices in middle and secondary schools.
American Secondary Education, 33, 33–50.
Wittmer, J., & Clark, M. A. (2002). Teaching children to respect
and care for others. Minneapolis, MN: Educational Media
Corporation.
Wittmer,J., & Clark, M.A. (2007). Managing your school counseling
program: K–12 developmental strategies (3rd ed.) Minneapolis,
MN: Educational Media Corporation.
Yell, M. L., Katsiyannas, A., & Shiner, J. G. (2006). The No Child
Left BehindAct, adequate yearly progress and students with disabilities. Teaching Exceptional Children, 38, 32–39.
Zins, J. E., Bloodworth, M. R., Weissberg, R. P., & Walberg, H. J.
(2004).The scientific base linking social and emotional learning
to school success. In J. E. Zins, M. R. Bloodworth, R. P. Weissberg, & H.J.Walberg (Eds.), Building academic success on social
and emotional learning: What does the research say? (pp. 3–22).
New York: Columbia University, Teachers College.
---
Are you busy and do not have time to handle your assignment? Are you scared that your paper will not make the grade? Do you have responsibilities that may hinder you from turning in your assignment on time? Are you tired and can barely handle your assignment? Are your grades inconsistent?
Whichever your reason is, it is valid! You can get professional academic help from our service at affordable rates. We have a team of professional academic writers who can handle all your assignments.
Plagiarism free papers
Timely delivery
Any deadline
Skilled, Experienced Native English Writers
Subject-relevant academic writer
Adherence to paper instructions
Ability to tackle bulk assignments
Reasonable prices
24/7 Customer Support
Get superb grades consistently
Online Academic Help With Different Subjects
Literature
Students barely have time to read. We got you! Have your literature essay or book review written without having the hassle of reading the book. You can get your literature paper custom-written for you by our literature specialists.
Finance
Do you struggle with finance? No need to torture yourself if finance is not your cup of tea. You can order your finance paper from our academic writing service and get 100% original work from competent finance experts.
Computer science
Computer science is a tough subject. Fortunately, our computer science experts are up to the match. No need to stress and have sleepless nights. Our academic writers will tackle all your computer science assignments and deliver them on time. Let us handle all your python, java, ruby, JavaScript, php , C+ assignments!
Psychology
While psychology may be an interesting subject, you may lack sufficient time to handle your assignments. Don't despair; by using our academic writing service, you can be assured of perfect grades. Moreover, your grades will be consistent.
Engineering
Engineering is quite a demanding subject. Students face a lot of pressure and barely have enough time to do what they love to do. Our academic writing service got you covered! Our engineering specialists follow the paper instructions and ensure timely delivery of the paper.
Nursing
In the nursing course, you may have difficulties with literature reviews, annotated bibliographies, critical essays, and other assignments. Our nursing assignment writers will offer you professional nursing paper help at low prices.
Sociology
Truth be told, sociology papers can be quite exhausting. Our academic writing service relieves you of fatigue, pressure, and stress. You can relax and have peace of mind as our academic writers handle your sociology assignment.
Business
We take pride in having some of the best business writers in the industry. Our business writers have a lot of experience in the field. They are reliable, and you can be assured of a high-grade paper. They are able to handle business papers of any subject, length, deadline, and difficulty!
Statistics
We boast of having some of the most experienced statistics experts in the industry. Our statistics experts have diverse skills, expertise, and knowledge to handle any kind of assignment. They have access to all kinds of software to get your assignment done.
Law
Writing a law essay may prove to be an insurmountable obstacle, especially when you need to know the peculiarities of the legislative framework. Take advantage of our top-notch law specialists and get superb grades and 100% satisfaction.
What discipline/subjects do you deal in?
We have highlighted some of the most popular subjects we handle above. Those are just a tip of the iceberg. We deal in all academic disciplines since our writers are as diverse. They have been drawn from across all disciplines, and orders are assigned to those writers believed to be the best in the field. In a nutshell, there is no task we cannot handle; all you need to do is place your order with us. As long as your instructions are clear, just trust we shall deliver irrespective of the discipline.
Are your writers competent enough to handle my paper?
Our essay writers are graduates with bachelor's, masters, Ph.D., and doctorate degrees in various subjects. The minimum requirement to be an essay writer with our essay writing service is to have a college degree. All our academic writers have a minimum of two years of academic writing. We have a stringent recruitment process to ensure that we get only the most competent essay writers in the industry. We also ensure that the writers are handsomely compensated for their value. The majority of our writers are native English speakers. As such, the fluency of language and grammar is impeccable.
What if I don't like the paper?
There is a very low likelihood that you won't like the paper.
Reasons being:
When assigning your order, we match the paper's discipline with the writer's field/specialization. Since all our writers are graduates, we match the paper's subject with the field the writer studied. For instance, if it's a nursing paper, only a nursing graduate and writer will handle it. Furthermore, all our writers have academic writing experience and top-notch research skills.
We have a quality assurance that reviews the paper before it gets to you. As such, we ensure that you get a paper that meets the required standard and will most definitely make the grade.
In the event that you don't like your paper:
The writer will revise the paper up to your pleasing. You have unlimited revisions. You simply need to highlight what specifically you don't like about the paper, and the writer will make the amendments. The paper will be revised until you are satisfied. Revisions are free of charge
We will have a different writer write the paper from scratch.
Last resort, if the above does not work, we will refund your money.
Will the professor find out I didn't write the paper myself?
Not at all. All papers are written from scratch. There is no way your tutor or instructor will realize that you did not write the paper yourself. In fact, we recommend using our assignment help services for consistent results.
What if the paper is plagiarized?
We check all papers for plagiarism before we submit them. We use powerful plagiarism checking software such as SafeAssign, LopesWrite, and Turnitin. We also upload the plagiarism report so that you can review it. We understand that plagiarism is academic suicide. We would not take the risk of submitting plagiarized work and jeopardize your academic journey. Furthermore, we do not sell or use prewritten papers, and each paper is written from scratch.
When will I get my paper?
You determine when you get the paper by setting the deadline when placing the order. All papers are delivered within the deadline. We are well aware that we operate in a time-sensitive industry. As such, we have laid out strategies to ensure that the client receives the paper on time and they never miss the deadline. We understand that papers that are submitted late have some points deducted. We do not want you to miss any points due to late submission. We work on beating deadlines by huge margins in order to ensure that you have ample time to review the paper before you submit it.
Will anyone find out that I used your services?
We have a privacy and confidentiality policy that guides our work. We NEVER share any customer information with third parties. Noone will ever know that you used our assignment help services. It's only between you and us. We are bound by our policies to protect the customer's identity and information. All your information, such as your names, phone number, email, order information, and so on, are protected. We have robust security systems that ensure that your data is protected. Hacking our systems is close to impossible, and it has never happened.
How our Assignment  Help Service Works
You fill all the paper instructions in the order form. Make sure you include all the helpful materials so that our academic writers can deliver the perfect paper. It will also help to eliminate unnecessary revisions.
2.      Pay for the order
Proceed to pay for the paper so that it can be assigned to one of our expert academic writers. The paper subject is matched with the writer's area of specialization.
3.      Track the progress
You communicate with the writer and know about the progress of the paper. The client can ask the writer for drafts of the paper. The client can upload extra material and include additional instructions from the lecturer. Receive a paper.
4.      Download the paper
The paper is sent to your email and uploaded to your personal account. You also get a plagiarism report attached to your paper.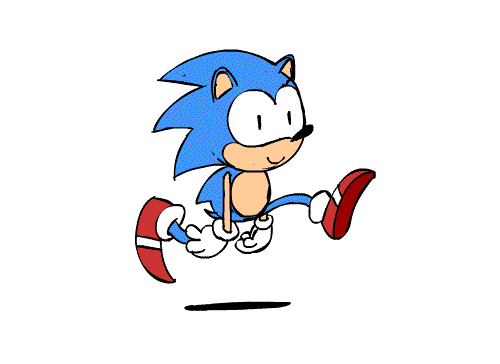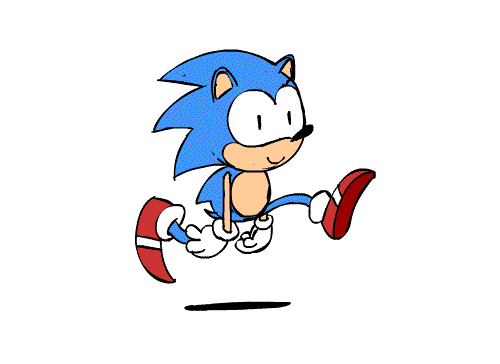 PLACE THIS ORDER OR A SIMILAR ORDER WITH US TODAY AND GET A PERFECT SCORE!!!
---