1.
2.
–
–
Project 3 — ENC 3246 708 — F21
Project Name: DRAFT–Research Summary
Term: Fall 2021
Class: ENC 3246 SEC 708
Created By: robbinsd
1. Audience Selection
1.1. Category
Audience
1.2. Student Example
Date: 10/16/2021
To: Professor Derek Robbins
From: [NAME REDACTED]
Subject: Microplastics in Tampa Bay
____________________________________________
1.3. Summary: Why this is an issue?
Two Issues:
I am NOT your audience: Yes, I will be reading (and grading) the memo, but it should be
addressed to someone who can act on the information. I'm not part of the local
government, nor am I in a position to make policy decisions regarding microplastics. So,
it would be better to choose a local municipality, non-profit group, etc.
Audiences should be as specific as possible: I also sometimes see an audience like
"The USF Community" or "Citizens of Tampa." It is pretty hard to send a memo to "the
USF Community." How would you deliver such a memo? Who would actually read it?
We need to get more specific. Our audience should be someone who can access this info and
use it.
1.4. Explanation: How to improve?
Audiences Should:
Be directly connected to the research — (i.e., research should be relevant to them)
Be able to receive a memo — (they need to have an address or email address)
– Have authority to address the issue
Consider writing to city, county, or state government officials in order to explain the problem in
the hopes that they might enact changes or regulations (or launch a public awareness
campaign) to address the problem. Consider organizations such as local nonprofits or
community groups. At USF, look for organizations, departments, task forces, or governing
bodies (like student government or faculty senate).
2. Use of Bullets
2.1. Category
Document Design
2.2. Student Example
2.3. Summary: Why this is an issue?
Although it is okay to use bullet points in a memo, we don't want to make an entire section
bullet points. Doing so, creates a sense that this is just a small cursory issue.
2.4. Explanation: How to improve?
You can use bullet points within a section, but your major sections should be written in full
paragraphs that explain the research, contextualize the problem, and provide specific
information.
If there are multiple causes, you might discuss each cause in a smaller subsection rather than
list it as a bullet point.
In this case, each of these bullets could be made into a paragraph that details the issue. Also,
there should be some data/sources used as evidence.
3. Context and Specifics
3.1. Category
Genre/Content
1.
2.
3.2. Student Example
Explanation of the Problem:
What has happened in the state of Florida is the issues of red tide have returned and is
causing trouble with our own wildlife. "Thousands of fishes" (Pittman) have washed against the
shores of our beaches and have been floating around the canals of residents who live on the
water. Turtles, manatees, and even whale sharks have been washed up against the shore and
sadly people who work with marine life have to remove these animals and throw them out.
Manatees are a concern because in the past years we have been trying to help them not
become extinct and now they are dying from this red tide coming in. Red tide has been
occurring due to "high water temperatures and low salinity in the water" (Lananilla). Another
issue is that people are also impacted as well causing respiratory issues and their own
economic situations to go down because the popular seafood restaurants can't sell their bestselling dishes due to the fishes being poisoned by the algae.
3.3. Summary: Why this is an issue?
I've included a fairly large sample above to show the importance of providing context before
we delve into a discussion of the problem. Once we do discuss the problem, we also want to
make sure that we discuss all the details.
You'll note here that there is no discussion of what red tide is? The author saves this
discussion for "Causes of the Problem," but that means we read for quite some time without
any context for the problem.
In the "Explanation of the Problem" the author discusses the impact on fish/marine species for
most of the paragraph. This is appropriate given the audience of the piece (The Wildlife
Conservation Commission). But the paper doesn't really delve into the specifics of the
situation. Which animals are most at risk? How does red tide harm animals? Why does it kill
animals? How are food chains affected? Etc. All of these issues could be researched and
discussed in more detail. The ending section of the paragraph expands into other territory
(respiratory problems and contaminated seafood). If these topics are going to remain in the
memo, then the author needs to connect them to wildlife and, specifically, to the audience.
3.4. Explanation: How to improve?
Be sure to explain WHAT your problem is before delving into the HOW and WHY
questions. As appropriate, you should also situate the local problem in a larger (think
regional/national) context.
Make sure you consider all aspects of your issue. And then, ask questions, and delve
into the specifics. Connect the issues to your audience and select the information most
important and relevant to them.
1.
2.
4. Citing Your Sources — More than just hyperlinks
4.1. Category
Genre/Content
4.2. Student Example
4.3. Summary: Why this is an issue?
Here the author has used a numerical system to list sources. However, we're left with a bunch
of hyperlinks without any explanation.
4.4. Explanation: How to improve?
If you decide to use hyperlinks, you should also list the source in writing prior to the hyperlink
on your references page.
For example, you might format your source like this:
Author of source, title of source, publication date, URL hyperlink.
Author, title, date, URL hyperlink
…etc.
This formatting gives us important information about the source, which will be useful in case
your link doesn't work, or the company changes their website, breaking the link.
5. Incorrect Formatting — No Header and/or Headings
5.1. Category
Document Design
5.2. Student Example
–
–
5.3. Summary: Why this is an issue?
Problems:
No MEMO header
No headings
5.4. Explanation: How to improve?
Your Memo MUST HAVE:
1) A memo header (Date/To/From/Subject). This is required both to show that you understand
the genre of a memo and so that you can communicate your audience and your purpose (via
the subject line).
2) The four required headings (Background, Explanation of the Problem, Causes of the
Problem, and Impacted Populations). These headings should be included verbatim as your
four primary section markers. You can then create sub-headings within these sections as you
see fit. You can also add an introduction and/or conclusion section as needed.
Other Formatting Tips:
· Single-space your document
· Do NOT include graphs
6. Depth of Research — More Detail Needed
6.1. Category
Genre/Content
6.2. Student Example
6.3. Summary: Why this is an issue?
The above sample is the "Explanation of the Problem" section for a memo on traffic
congestion. As you can see, it is fairly short. There are some good pieces of research in this
section, but there is not enough detail. The main source of research here is the survey
conducted by the student, but there is not additional secondary research to reinforce the
assertions. What parts of Tampa are most impacted by congestion? What are the direct
effects on residents? How long do people spend in traffic? What are the environmental effects
of all this congestion? Etc. All of this information could be explored to give us a much more
detailed picture of the problem. And the primary research could be supported by information
from secondary sources such as local media reports, local statistics/reports from the county or
city, etc.
6.4. Explanation: How to improve?
When I evaluate you on the rubric categories of "Depth of Research" and "Contextualizing the
Problem" I'm looking to see if you offer SPECIFIC and DETAILED information about your
problem. It is good to have general information for context and the background section, but
you need to show that you have multiple pieces of information about your specific topic. These
might include statistics, news articles, survey results, interviews, etc. The key is not to have X
number of sources or Y number of survey responses. The key is first to have detailed
information about your topic gleaned from a variety of sources. Then, to show that you
understand how different types of research/information can be useful to understand the
problem.
We can deepen our discussion by asking questions like those I pose above. Then we go
searching for the answers which will help us learn more about the problem.
7. Tone and Approach
7.1. Category
Audience
7.2. Student Example
7.3. Summary: Why this is an issue?
Tone Concerns:
There are some important pieces of information in this paragraph and some good feedback for
those working to provide mental health services at USF. However, the author should be
careful not to take an accusatory tone in the piece. Phrases like "this indifference held by SHS
faculty" or "the staff has displayed apathy" tend to come off as strong accusations, which
might limit the effectiveness of this memo.
7.4. Explanation: How to improve?
Try to show your appreciation for the organization you are addressing and look to build
partnerships, expand connections, provide information, etc. It's best if you can describe the
experience or problem without passing judgment on (or using a judgmental tone with) the
audience. Remember in our discussions of interview questions, we talked about the
importance of upholding rather than challenging the audience's preferred identity? The same
holds true for your memos. In this case, you are speaking to people who care about mental
health. They will be receptive to your feedback, so there is no need to chastise them. In fact, it
is counterproductive to do so.
8. Citing Sources — Match In-text to references
8.1. Category
Organization
8.2. Student Example
Body Text:
… This runoff water then will eventually make its way to the surrounding ocean and
can stimulate the growth of algae in the contaminated area which will lead to a red
tide bloom (NOAA SciJinks).
References Page:
Angers, Angie. "Red Tide Returns to Tampa Bay Area." Spectrum News, 2 Oct. 2021,
https://www.baynews9.com/fl/tampa/red_tide/2021/10/02/red-tide-returns-to-tampa-bay- area.
Arnold, Brandy. "As Red Tide Ravages Florida Marine Life, How Safe Are Your
Dogs?" The Dogington Post, 2 Aug. 2021, https://www.dogingtonpost.com/as-red-tideravages-florida- marine-life-how-safe-are-your-dogs/.
"Florida Red Tide Faqs." Mote Marine Laboratory & Aquarium,
https://mote.org/news/florida- red-tide#Are%20red%20tides%20new%20to%20florida?
"Red Tide Current Status." Florida Fish And Wildlife Conservation Commission,
https://myfwc.com/research/redtide/statewide/.
"What Is a Red Tide?" NOAA SciJinks – All About Weather, https://scijinks.gov/redtide/.
8.3. Summary: Why this is an issue?
The in-text citation is (NOAA Scijinks). So, if we go to look for the source in the references
page, we would go looking for that phrase. Assuming an alphabetical list of references, we
would go look in the "N" section for NOAA.
However, as you'll see, NOAA is not listed in the left hand margin of the reference page.
That's because the author has cited the source by its title "What is a Red Tide? — so the
source is in the "W" section at the end of the list. If we search around, we can see the
connection to NOAA, which is listed after the title. This is possible because there are only five
sources, so we can go hunting.
Now, imagine if you have 50 or 100 sources. You might get pretty frustrated trying to find the
source in the references list.
8.4. Explanation: How to improve?
Make sure that whatever you use for your in-text citation, you match that directly in your
references page. That way your reader can go directly from the in-text citation (which is only
partial information) to the full citation in the references page.
In this particular case, there is no defined author, so it makes sense to alphabetize in the
references by title. So, the author should change the in-text citation to (What is a red tide?).
If the title of your piece is very long, you can use a shortened version, just make sure you
match directly to the works cited page.
For example, a title like "Current Red Tide Status and Fact Sheet" could be cited in-text as
(Current Red Tide). That way we don't have to write out the whole title, which would create a
long parenthetical. And, when we see (Current Red Tide) in the body text, we are led directly
to the "C" section of the references where we'll find the article listed in full "Current Red Tide
Status and Fact Sheet."
Numerical citations can help with this situation as well. In that case, you simply move from the
superscript number in the body text, to the number listed on the works cited page.
9. Depth of Research — More Specific Info Needed
9.1. Category
Genre/Content
9.2. Student Example
9.3. Summary: Why this is an issue?
Here the author tells us about some of the issues with binge drinking, but the connection to
USF is not very deep or detailed. Most of the information in this paragraph is related to college
students in general.
9.4. Explanation: How to improve?
Finding data from USF would be especially helpful to illustrate the problem on campus. This
could come from USF reports/statistics or (if these can't be found), from primary research
(such as a survey or set of interviews).
Whether we discuss the USF or the Tampa community, we want to make sure we have
specific research that relates to our local community. National or state research is also very
useful in providing context, but to really understand our local problem, we need local
information.
10. Depth of Research — No Sources or Too Few Sources
10.1. Category
Genre/Content
10.2. Student Example
10.3. Summary: Why this is an issue?
In these two sections, there is not a single in-text citation.
The stated problem of the memo is "Car Charging Stations at USF" but the "explanation of the
problem " says nothing about charging stations. Instead it discusses gasoline and the impacts
of burning fossils fuels.
None of the assertions in the text are supported by evidence, cited sources, etc.
10.4. Explanation: How to improve?
Your research memo needs to be directly connected to the data/information that you have
gathered. This data needs to be cited in the text.
Use your research to support your claims.
It is not sufficient to discuss the problem or to make claims about it. You need to have actual
research to back up your discussions. Then, you need to cite this research directly (with BOTH
in-text citations and a full references list at the end of the paper).
---
Are you busy and do not have time to handle your assignment? Are you scared that your paper will not make the grade? Do you have responsibilities that may hinder you from turning in your assignment on time? Are you tired and can barely handle your assignment? Are your grades inconsistent?
Whichever your reason is, it is valid! You can get professional academic help from our service at affordable rates. We have a team of professional academic writers who can handle all your assignments.
Plagiarism free papers
Timely delivery
Any deadline
Skilled, Experienced Native English Writers
Subject-relevant academic writer
Adherence to paper instructions
Ability to tackle bulk assignments
Reasonable prices
24/7 Customer Support
Get superb grades consistently
Online Academic Help With Different Subjects
Literature
Students barely have time to read. We got you! Have your literature essay or book review written without having the hassle of reading the book. You can get your literature paper custom-written for you by our literature specialists.
Finance
Do you struggle with finance? No need to torture yourself if finance is not your cup of tea. You can order your finance paper from our academic writing service and get 100% original work from competent finance experts.
Computer science
Computer science is a tough subject. Fortunately, our computer science experts are up to the match. No need to stress and have sleepless nights. Our academic writers will tackle all your computer science assignments and deliver them on time. Let us handle all your python, java, ruby, JavaScript, php , C+ assignments!
Psychology
While psychology may be an interesting subject, you may lack sufficient time to handle your assignments. Don't despair; by using our academic writing service, you can be assured of perfect grades. Moreover, your grades will be consistent.
Engineering
Engineering is quite a demanding subject. Students face a lot of pressure and barely have enough time to do what they love to do. Our academic writing service got you covered! Our engineering specialists follow the paper instructions and ensure timely delivery of the paper.
Nursing
In the nursing course, you may have difficulties with literature reviews, annotated bibliographies, critical essays, and other assignments. Our nursing assignment writers will offer you professional nursing paper help at low prices.
Sociology
Truth be told, sociology papers can be quite exhausting. Our academic writing service relieves you of fatigue, pressure, and stress. You can relax and have peace of mind as our academic writers handle your sociology assignment.
Business
We take pride in having some of the best business writers in the industry. Our business writers have a lot of experience in the field. They are reliable, and you can be assured of a high-grade paper. They are able to handle business papers of any subject, length, deadline, and difficulty!
Statistics
We boast of having some of the most experienced statistics experts in the industry. Our statistics experts have diverse skills, expertise, and knowledge to handle any kind of assignment. They have access to all kinds of software to get your assignment done.
Law
Writing a law essay may prove to be an insurmountable obstacle, especially when you need to know the peculiarities of the legislative framework. Take advantage of our top-notch law specialists and get superb grades and 100% satisfaction.
What discipline/subjects do you deal in?
We have highlighted some of the most popular subjects we handle above. Those are just a tip of the iceberg. We deal in all academic disciplines since our writers are as diverse. They have been drawn from across all disciplines, and orders are assigned to those writers believed to be the best in the field. In a nutshell, there is no task we cannot handle; all you need to do is place your order with us. As long as your instructions are clear, just trust we shall deliver irrespective of the discipline.
Are your writers competent enough to handle my paper?
Our essay writers are graduates with bachelor's, masters, Ph.D., and doctorate degrees in various subjects. The minimum requirement to be an essay writer with our essay writing service is to have a college degree. All our academic writers have a minimum of two years of academic writing. We have a stringent recruitment process to ensure that we get only the most competent essay writers in the industry. We also ensure that the writers are handsomely compensated for their value. The majority of our writers are native English speakers. As such, the fluency of language and grammar is impeccable.
What if I don't like the paper?
There is a very low likelihood that you won't like the paper.
Reasons being:
When assigning your order, we match the paper's discipline with the writer's field/specialization. Since all our writers are graduates, we match the paper's subject with the field the writer studied. For instance, if it's a nursing paper, only a nursing graduate and writer will handle it. Furthermore, all our writers have academic writing experience and top-notch research skills.
We have a quality assurance that reviews the paper before it gets to you. As such, we ensure that you get a paper that meets the required standard and will most definitely make the grade.
In the event that you don't like your paper:
The writer will revise the paper up to your pleasing. You have unlimited revisions. You simply need to highlight what specifically you don't like about the paper, and the writer will make the amendments. The paper will be revised until you are satisfied. Revisions are free of charge
We will have a different writer write the paper from scratch.
Last resort, if the above does not work, we will refund your money.
Will the professor find out I didn't write the paper myself?
Not at all. All papers are written from scratch. There is no way your tutor or instructor will realize that you did not write the paper yourself. In fact, we recommend using our assignment help services for consistent results.
What if the paper is plagiarized?
We check all papers for plagiarism before we submit them. We use powerful plagiarism checking software such as SafeAssign, LopesWrite, and Turnitin. We also upload the plagiarism report so that you can review it. We understand that plagiarism is academic suicide. We would not take the risk of submitting plagiarized work and jeopardize your academic journey. Furthermore, we do not sell or use prewritten papers, and each paper is written from scratch.
When will I get my paper?
You determine when you get the paper by setting the deadline when placing the order. All papers are delivered within the deadline. We are well aware that we operate in a time-sensitive industry. As such, we have laid out strategies to ensure that the client receives the paper on time and they never miss the deadline. We understand that papers that are submitted late have some points deducted. We do not want you to miss any points due to late submission. We work on beating deadlines by huge margins in order to ensure that you have ample time to review the paper before you submit it.
Will anyone find out that I used your services?
We have a privacy and confidentiality policy that guides our work. We NEVER share any customer information with third parties. Noone will ever know that you used our assignment help services. It's only between you and us. We are bound by our policies to protect the customer's identity and information. All your information, such as your names, phone number, email, order information, and so on, are protected. We have robust security systems that ensure that your data is protected. Hacking our systems is close to impossible, and it has never happened.
How our Assignment  Help Service Works
You fill all the paper instructions in the order form. Make sure you include all the helpful materials so that our academic writers can deliver the perfect paper. It will also help to eliminate unnecessary revisions.
2.      Pay for the order
Proceed to pay for the paper so that it can be assigned to one of our expert academic writers. The paper subject is matched with the writer's area of specialization.
3.      Track the progress
You communicate with the writer and know about the progress of the paper. The client can ask the writer for drafts of the paper. The client can upload extra material and include additional instructions from the lecturer. Receive a paper.
4.      Download the paper
The paper is sent to your email and uploaded to your personal account. You also get a plagiarism report attached to your paper.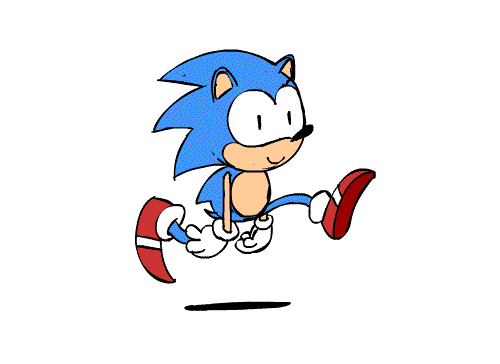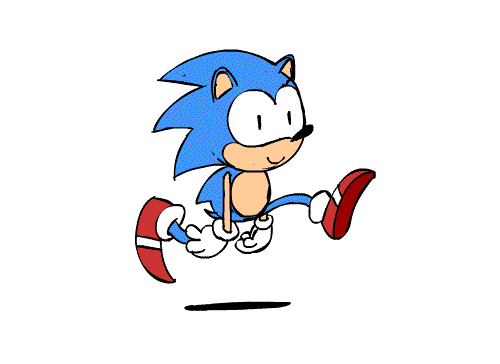 PLACE THIS ORDER OR A SIMILAR ORDER WITH US TODAY AND GET A PERFECT SCORE!!!
---