ORIGINAL ARTICLE
Assessing quality of care through client satisfaction at an interprofessional
student-run free clinic
Kian Asanada
, Jimmy Zhengb
, Alec Chan-Golstonc
, Eric Tama
, May Bhetraratanad
, Chiao-Wen Lane
, Mindy Zhaoe
,
Ridwa Abdif
, Farah Abdif
, Elena Vastie
, and Michael L. Prelipe
a
Department of Medicine, University of California Los Angeles David Geffen School of Medicine, Los Angeles, CA, USA; b
Department of Ecology and
Evolutionary Biology, University of California Los Angeles, Los Angeles, USA; c
Department of Biostatistics, University of California Los Angeles, Fielding
School of Public Health, Los Angeles, CA, USA; d
University of California Los Angeles, Molecular Toxicology Program, Los Angeles, CA, USA; e
University
of California Los Angeles, Fielding School of Public Health, Community Health Sciences, Los Angeles, CA, USA; f
University of California Los Angeles,
Fielding School of Public Health, Epidemiology, Los Angeles, CA, USA
ABSTRACT
Student-run free clinics (SRFCs) have become important contributors not only to improve access to
primary-care services for homeless and uninsured populations but also to enhance health sciences
student education. In order for SRFCs to reliably provide high quality healthcare services and educationally benefit students, it is imperative to assess client perceptions of the quality of care provided. The
objective of this study was to evaluate the delivery of healthcare services through a client satisfaction
questionnaire at the University of California, Los Angeles Mobile Clinic Project (UCLA MCP). From 2012 to
2015, 194 questionnaires that addressed demographic information, satisfaction with services and client
outcomes were analysed. Satisfaction scores were evaluated on a four-point scale and differences in the
composite satisfaction scores were assessed using Mann–Whitney U-tests. Half (50%) of the client
respondents report that UCLA MCP is their primary source of health care (MCP primary care clients),
while 81.3% reported that the clinic improved access to other healthcare resources. Overall, clients are
highly satisfied with their experiences (Range: 3.5–3.9) and 62% have recommended our services to
others. While MCP primary-care clients report significantly higher satisfaction scores than non-primarycare clients on average (p < 0.01), the mean composite scores for all subgroups are consistently high.
The UCLA MCP clients perceive the clinic to provide high-quality healthcare services. This article presents
a framework that may help other SRFCs evaluate clients' perception of the quality of their care, an
essential building block for effective physician–client relationships.
ARTICLE HISTORY
Received 8 August 2016
Revised 21 August 2017
Accepted 19 October 2017
KEYWORDS
Interprofessional education;
student-run free clinic;
mobile health care; client
satisfaction; quality of care
Introduction
Homelessness has burgeoned into a national crisis, as urbanisation, gaps in social services and shortage of affordable
housing have pressured vulnerable individuals onto streets
and into shelters (Biel, Gilhuly, Wilcox, & Jacobstein, 2014;
Byrne, Munley, Fargo, Montgomery, & Culhane, 2013;
Turnbull, Muckle, & Masters, 2007). Despite increasing efforts
to alleviate homelessness, homeless individuals remain susceptible to the intense stresses of street living such as poor
hygiene, inadequate nutrition and violence. Homeless persons
face high barriers to utilising health insurance and accessing
primary care, often relying instead on costly emergency
department visits and hospitalisations (Hwang & Henderson,
2010; Kushel, Vittinghoff, & Haas, 2001; Lin, Bharel, Zhang,
O'Connell, & Clark, 2015). The complex array of vulnerabilities faced by homeless populations calls for targeted healthcare interventions that are highly available and cost-effective.
Student-run free clinics (SRFCs) hold promise for bridging
gaps between marginalised homeless persons and consistent
primary-care providers by disassociating health care with
common stigmas surrounding traditional, professional clinics.
They can serve as vital access points for clinically disenfranchised populations to obtain primary care services and healthy
living education. There are two broad categories of SRFCs:
mobile and non-mobile units. Mobile SRFCs strive to meet
clients where they live (e.g., streets, homeless shelters);
whereas, non-mobile SRFCs are often stationed in accessible
and local venues such as churches, schools or self-owned
locations. Within mobile and non-mobile SRFC programs
alike, student volunteers take charge of operational logistics,
while an attending physician oversees client visits (Simpson &
Long, 2007). At its core, the operating model of SRFCs
addresses major healthcare barriers such as lack of transportation, distrust in mainstream health systems and stigmatisation of the homeless (Post, 2007).
An additional benefit of mobile and non-mobile SRFCs is
the immersive health professions education that accompanies
the volunteer experience. Many SRFCs employ an interprofessional model that integrates fields such as medicine, social
work and public health (Beck, 2005; Steinbach, Swartzberg, &
Carbone, 2001). By allowing a group of students to collaboratively organise and manage clinic logistics, SRFCs bestow a
sense of ownership upon their student volunteers, facilitating
CONTACT Michael L. Prelip [email protected] UCLA, Jonathan and Karin Fielding School of Public Health, 650 Young Drive South, Los Angeles, CA, USA
90095-1772.
JOURNAL OF INTERPROFESSIONAL CARE
2018, VOL. 32, NO. 2, 203–210
https://doi.org/10.1080/13561820.2017.1395827
© 2017 Taylor & Francis
development of sociocultural awareness and professional leadership skills (Beck, 2005; Clark, Melillo, Wallace, Pierrel, &
Buck, 2003). Furthermore, working directly with underserved
populations enables medical and other health professions
students to not only translate their classroom knowledge
into meaningful field experience but also help dismantle
negative attitudes towards homeless individuals. Students
cite several underlying themes to their fieldwork: hands-on
experience, understanding of complex clinical issues,
improvements in clinical reasoning and effective interprofessional teamwork (Clark et al., 2003; Schutte et al., 2015; Seif
et al., 2014; Steinbach et al., 2001). SRFCs may thereby benefit
not only disenfranchised populations but also help develop a
future generation of culturally sensitive health professionals
(Jain & Buchanan, 2003; Lie, Forest, Walsh, Banzali, &
Lohenry, 2016).
While popularity of SRFCs across the country continues to
grow, literature on SRFC quality of care remains limited. In
2011, a national web-based study began to document the
prevalence and characteristics of SRFCs across U.S.
Association of American Medical Colleges member institutions (Smith et al., 2014b). The study reported 111 SRFCs
across 49 medical schools in the USA, with this number more
than doubling in late 2014. While the majority of SRFCs have
some interprofessional involvement, little is known about the
impact of interprofessionalf practice on quality of care.
Accordingly, there has been increasing attention towards program evaluation to assure that desired outcomes are being
achieved. Client satisfaction has been found to broadly contribute to greater service utilisation, better clinical outcomes,
and higher client retention (Drain, 2001). However, previous
studies that evaluate the standard of health care at mobile and
non-mobile SRFCs often focus specifically on clinical outcomes for chronic illnesses including hypertension, diabetes
and depression (Liberman et al., 2011; Ryskina, Meah, &
Thomas, 2013). They do not examine key issues that are
often associated with clinical outcomes such as quality of the
experience as perceived by clients, sensitivity of attending staff
and understanding of the homelessness experience. Despite
some literature on the quality of care generally perceived by
SRFC clients (Ellett, Campbell, & Gonsalves, 2010; Lawrence,
Bryant, Nobel, Dolansky, & Singh, 2015), no studies to our
knowledge have yet characterised the perceived quality of care
specifically for mobile interprofessional SRFCs. Additional
systematic assessment of SRFC health care is urgently needed
from an ethical standpoint. In order for SRFCs to maintain
reliability and trustworthiness in their clients' eyes, it is
imperative that these clinics monitor and assess client perceptions of the quality of care provided.
In this study, our primary aim was to conduct a pilot evaluation study to assess patient satisfaction of homeless clients
receiving health care at the Mobile Clinic Project (MCP) of the
University of California Los Angeles (UCLA), an interprofessional SRFC that has served the healthcare needs of Hollywood/
West Hollywood and Santa Monica homeless communities for
over 15 years. We secondarily characterise a user-friendly clientsatisfaction questionnaire that can be employed by both mobile
SRFCs and non-mobile SRFCs to assess client perceptions of
healthcare quality. Generating a broad assessment of MCP's
healthcare delivery model, we report on client satisfaction with
staff friendliness and trustworthiness, clinic safety and cleanliness, distributed medications, as well as possible areas for
improvement. The methodology presented here may therefore
be adopted by other SRFCs as a framework for implementing
client-centred quality of care evaluations.
Background
UCLA Mobile Clinic Project Clinical Operations
The MCP operates three clinic sites. One site operates as a
mobile unit on a street corner in the Hollywood/West
Hollywood area. The remaining two sites are stationed inside
the Ocean Park Community Centre and Step Up on Second in
Santa Monica, two non-profit agencies. The operating model
of MCP champions an interprofessional approach by incorporating attending physicians, medical students, public health
graduate students and undergraduate caseworkers. Every
member of this team completes formal training before volunteering that emphasises the importance of interprofessional
engagement for enhancing client care.
At the beginning of clinic, each client is paired with a firstor second-year medical student along with an undergraduate
caseworker. Medical students mentor and guide undergraduate
volunteers in performing a basic medical assessment, including
obtaining a client's medical history, vitals, and physical exam.
In turn, undergraduates help medical students holistically evaluate client health by integrating consideration of social needs
into primary care. Once an assessment and treatment plan has
been developed, the medical student presents to the attending
physician and verifies that the proper treatment is being prescribed. The physician will then see the client, discussing relevant teaching points with the students while maintaining a
professional and respectful setting. If prescription medications
are needed, they will be called into a local pharmacy and
delivered into the clients' hands before the clinic closes.
Finally, public health volunteers supplement the work of medical and undergraduate students by providing access to social
welfare resources including transportation and housing.
While the clients' medical needs are being addressed, the
undergraduate caseworker consults with members of specialised undergraduate committees to provide other resources
available at the clinic site. One of the most utilised committees
within MCP is our referrals team, responsible for managing a
referrals database of over 150 sites that provide medical,
social, psychological and legal services. With the understanding that our clinic is a safety net, our team focuses on connecting our clients to comprehensive primary care. If the
client needs transportation help to the referral site, our clinic
can alleviate transportation barriers with bus tokens or a taxi
ride. Once all needed referrals are identified and offered,
student volunteers address any other needs such as clothing,
vitamins or hygiene, which are handled by the logistics committee. Should clients be interested in learning more about a
particular health topic, our health education committee members are available to deliver informative street-side talks and
to provide educational materials. By meeting clients' most
204 K. ASANAD ET AL.
urgent needs first, student volunteers cultivate a low-stress
care setting environment.
Methods
To assess outcomes of interest we conducted a cross-sectional
survey of current clients. The core motivation behind developing this questionnaire was to identify potential areas of
improvement for MCP. We chose the use of this data collection
tool given successful past experiences administering questionnaires to our population. Using a standardised questionnaire
was easier to administer by many student volunteers and
required minimal training and supervision of data collection.
Data collection
Client satisfaction questionnaire
The data collection instrument was reviewed by UCLA
Fielding School of Public Health advisors with extensive community intervention evaluation experience. The development
of the questionnaire was informed by others' prior work
(Kertesz et al., 2014) identifying key satisfaction subscales
(e.g., patient-client relationships, access and coordination)
for assessing satisfaction among a homeless population.
The questionnaire addressed three domains of information:
demographics and clinic status, satisfaction with services and
health outcomes of our clinical sites relative to other healthcare
providers. The demographics section asked about gender, age,
source of medical care and whether or not this was the client's
first visit to the clinic. The satisfaction questions allowed clients
to comment on core aspects of the clinic (e.g., staff, site and
Figure 1. UCLA MCP client satisfaction questionnaire.
JOURNAL OF INTERPROFESSIONAL CARE 205
services). These questions had a Cronbach's value of 0.79, suggesting acceptable internal consistency. The outcomes section
provided insight into MCP's impact and presence in the community (See Figure 1). Each section consisted in combinations of
yes/no, multiple choice, and ordinal scale questions, the last of
which gauged clients' level of satisfaction with clinic experience.
Clients were given a "Cannot Decide" option for Questions 14
and 15 in case they had minimal experience with other free
clinics or the ER.
Satisfaction questionnaire administration and data
management
At the conclusion of client visits during the study period, public
health graduate students asked clients whether they would like to
complete a short client satisfaction questionnaire. All clients were
ensured confidentiality in their responses, as personal identifiers
were removed before data analysis. First names and birthdates
were collected merely to exclude duplicate responses. Only clients
who received medical services at the clinic and who were willing to
participate were included. No specific exclusion criteria were
implemented. All clients, regardless of gender, pregnancy or childbearing potential, race, ethnicity or language spoken, were invited
to participate. Whenever a fluent Spanish-speaking volunteer was
available, he or she would help translate the questionnaire for a
Spanish-speaking client. In practice, the questionnaire resonated
with respondents, who had no difficulty answering questions
given the user-friendliness of the instrument.
Data analysis
Two-proportion z-tests were used to assess demographic differences between clients completing the questionnaire and the
client population. A composite satisfaction score was created
from the sum of all satisfaction ratings excluding the two conditional categories: Medications and Contents of Hygiene Kits.
Summary statistics were calculated for the satisfaction questions
and outcome categories. Finally, Wilcoxon-Rank Sum tests were
used to determine whether certain subgroups of respondents
significantly differed in their median composite satisfaction
score. We defined subgroups based on yes-or-no answers to
the clinic status and health outcomes questions, excluding
those who responded 'Cannot Decide' or 'N/A'. Only participants with complete responses to all questions in the composite
score were included in this statistical analysis. While a traditional
t-test was considered, non-parametric tests were employed due
to a lack of normality in respondent behaviours.
Ethical considerations
No potential risks or discomforts associated with administering the questionnaire were foreseen. Public health volunteers
informed clients that they could opt out of any question with
which they felt uncomfortable answering. Clients also did not
receive any financial or material benefit from participation.
The questionnaire was administered after clients had received
all services. Clients vocalised consent upon which the public
health students administered the questionnaire verbally. All
research protocols were granted exemption from the institutional research board, IRB# 16–000308..
Results
Client satisfaction questionnaire
Between 2012 and 2015, our volunteers collected 194 questionnaires from clients seen at the three clinical sites of the
UCLA MCP located in Hollywood/West Hollywood and
Santa Monica. The analysed data constitutes a subset of the
total 1062 unique clients seen across the 3 years (18.3%
response rate), as not all clients elected or were able to
participate in our questionnaire.
Demographically, our sample closely represents the overall
client population (See Table 1). Respondents include 161 male
(84.3%) and 30 female (15.7%) clients. Based on our 2014–2015
organisational review, we provide services to a predominantly
male client population (79%). Furthermore, 25.8% of questionnaires were completed by first-time clients, consistent with the
approximate 20% new clients served at every clinic. The higher
number of respondents at Hollywood/West Hollywood compared
with Step Up on Second and Ocean Park Community Centre also
reflects the relative sizes of our client populations in Hollywood/
West Hollywood and Santa Monica, respectively. No significant
differences in gender or locality between our sample and the client
population were detected. In terms of clients' clinic status, 50% of
178 clients responding to this question consider MCP their primary source of healthcare. These individuals are defined as MCP
primary care clients, while all others are classified as MCP nonprimary-care clients. Of these primary-care clients, 63.1% receive
medical care solely from UCLA MCP.
For the client satisfaction section, the ordinal scale
answers were each coded along a four-point scale, with 1
as 'Not at all satisfied', 2 as 'Somewhat satisfied', 3 as 'Mostly
satisfied', and 4 as 'Completely satisfied' (See Table 2).
Overall, most clients are completely satisfied with clinic
services (Mean = 3.8; SD = 0.47). Satisfaction ratings for
Staff Friendliness and Trustworthiness, Clinic Cleanliness
and Safety, Medications Received, and Contents of Hygiene
Kits have a mean score of at least 3.7. The lowest satisfaction
category is Time to Receive Service with a mean score of 3.5
Table 1. Sample characteristics compared to client population.
Sample Population
Characteristics
N (194
Total)
% of
Total
N (1062
Total)
% of
Total
Site
Hollywood/West
Hollywood
122 62.9 784 73.8
Ocean Park Community
Centre
60 30.9 278 26.2
Step Up on Second 12 6.2a
Gender
Male 161 84.3 836 78.7
Female 30 15.7 226 21.3
Clinic Status
Clinic is Primary Source of
Care
89 50.0b
Clinic is Only Source of
Care
53 63.1c
First Visit 49 25.8
a
Small representation of sample due to discontinuation of Step Up on Second
site near the end of 2012. b
Due to clients opting out this question, the total for this category is 178.
c
Total for this category is 89, the number of clients who report our clinic as their
primary source of care.
206 K. ASANAD ET AL.
(SD = 0.69), and the highest is Staff Friendliness with a mean
score of 3.9 (SD = 0.38).
When examining the client outcomes data, we found that
among the 96 participants who received referrals to external
services, 78 individuals (81.3%) answered that the MCP
improved their access to other healthcare resources. Out of
153 individuals, 133 (86.9%) prefer our clinic to another free
clinic in the area. Most significantly, 147 out of 164 respondents (89.6%) prefer MCP to an emergency room (ER) or
department for non-emergency care. Out of 148 clients who
responded, 62.2% recommend our clinic to others.
Although median composite scores could range from 4 to
24, all groups displayed median scores of at least 22.5 (See
Table 3). No differences in median composite satisfaction
scores were detected between male and female respondents,
between the Santa Monica and Hollywood/West Hollywood
sites, and between first-time and returning clients (data not
shown). However, the distributions of scores among MCP
primary-care clients and non-primary-care clients varied significantly (p < 0.01). The median score was 24 among MCP
primary-care clients and 23 among MCP non-primary-care
clients, suggesting that MCP primary-care clients tend to
report slightly greater satisfaction scores compared with
MCP non-primary-care clients, even though both groups are
highly satisfied overall.
Discussion
Several key barriers discourage healthcare uptake within
homeless populations. On a systemic level, the lack of integration among primary care, mental health care, and addiction treatment providers increases the difficulty with which
homeless individuals can navigate these services (Colorado
Coalition for the Homeless, 2013). Compounded with significant transportation limitations, these barriers easily frustrate
and deter any individuals from accessing healthcare until an
emergency arises (Martins, 2008). Furthermore, long-term
stress emerging from negative environmental factors such as
residential instability and unemployment exacerbates acute
and chronic health problems, often leading to complex comorbidities which emergency care providers cannot resolve
(Essential Hospitals Institute, 2013). The inability of ER physicians to holistically address the health of homeless patients
contributes to their negative perceptions of healthcare
encounters, along with providers' growing stigmatisation of
homeless individuals (Martins, 2008; Wen, Hudak, & Hwang,
2007). Given these barriers, medically disenfranchised homeless communities continue to experience severely limited
access to quality health care.
Interprofessional SRFCs play a unique and critical role in the
current healthcare delivery system by directly targeting vulnerable communities and providing much-needed access to comprehensive care. Previous studies provide evidence that SRFCs
have increased primary-care access for at-risk populations and
improved student attitudes towards working with the underserved (e.g., Beck, 2005; Clark et al., 2003; Post, 2007; Smith,
Yoon, Johnson, Natarajan, & Beck, 2014a). Their non-traditional
sites of operation have enabled volunteer teams to reach vulnerable areas with limited access to healthcare. By meeting client
populations in community settings, student volunteers can connect with clients more comfortably, dismantling both the geographic and psychological barriers facing disenfranchised
individuals. Furthermore, research has demonstrated that clinics
based on models of interprofessional education promote respect,
social accountability and collaborative competencies between
students in distinct but complementary professionals
(Danhausen et al., 2015; Holmqvist, Courtney, Meili, & Dick,
2012; Lie et al., 2016). Similar outcomes have been validated in
hospital-based interprofessional training wards in Europe and
Australia (e.g., Brewer & Stewart-Wynne, 2013; Ericson et al.,
2017; Hylin, Nyholm, Mattiasson, & Ponzer, 2007; Pelling,
Kalen, Hammar, & Wahlström, 2011; Reeves & Freeth, 2002;
Zanotti, Sartor, & Canova, 2015). Despite these benefits, interprofessional SRFCs still face a number of limitations. These
Table 2. Mean client satisfaction ratings and outcomes data.
Satisfaction Ratings N
Meana
(SD)
Clinic Services 192 3.8 (0.47)
Friendliness 189 3.9 (0.38)
Cleanliness 189 3.7 (0.59)
Safety 188 3.7 (0.62)
Medicationsb 100 3.8 (0.51)
Trustworthiness 181 3.8 (0.50)
Contents of Hygiene Kitsb 91 3.8 (0.55)
Time to Receive Service 177 3.5 (0.69)
Total Scorec 162 22.4 (2.1)
Outcomes N n (% Yes)
Clinic has improved access to other healthcare resources in
LA?d
96 78 (81.3)
Would choose clinic over another free clinic? 153 133 (86.9)
Would choose clinic over ER for non-emergency condition? 164 147 (89.6)
Have told others about the clinic?e 148 92 (62.2)
a
Satisfaction ratings were evaluated on a 4-point scale: 1 = Not at all satisfied, 2
= Somewhat satisfied, 3 = Mostly satisfied, and 4 = Completely satisfied. b
Asked if respondent received the respective items.
c
=Sum of all satisfaction ratings except for ratings of conditional categories
Medication and Contents of Hygiene Kits. Only complete cases were
considered. d
Not asked to first time visitors of the clinic or those who had never received a
referral. e
Not asked to first time visitors of the clinic.
Table 3. Median composite satisfaction score comparison by clinic status and
outcomesa
.
Clients who
answered
"Yes"
Clients who
answered
"No"
Clinic Status
Median
Score (N)
Median
Score (N)
Clinic is primary source of healthcare? 24 (80) 23* (72)
Clinic is only source of primary care?b 24 (48) 24 (27)
Outcomes Median
Score (N)
Median
Score (N)
Clinic has improved access to other healthcare
resources in LA?c
24 (73) 24 (14)
Would choose clinic over another free clinic? 23 (122) 22.5 (16)
Would choose clinic over ER for non-emergency
condition?
23 (126) 23 (14)
Have told others about the clinic?d 23 (83) 24 (45)
*p < 0.01
a Differences tested using Wilcoxon Rank Sum.
b
Only asked if respondent answered yes to "Clinic is primary source of
healthcare". c
Not asked to first time visitors of the clinic or those who had never received a
referral. d
Not asked to first time visitors of the clinic.
JOURNAL OF INTERPROFESSIONAL CARE 207
include insufficient fiscal resources and equipment, as well as a
lack of consistent faculty support and presence. The UCLA MCP
is not immune to these adversities by any means. However, with
all of its constraints, this clinic still sustains a long-term multisite
healthcare delivery program that meets the needs of clients
where they live.
Our clients gave us very high mean satisfaction scores
across nearly every category of clinical service. This trend
affirms our success in establishing a welcoming environment
for clients and maintaining a high standard of care. In addition, no significant differences were found between most
client populations. For example, Hollywood/West
Hollywood and Santa Monica populations rated our clinics
similarly, as did male and female client subpopulations. MCP
non-primary-care clients at our clinic had lower satisfaction
ratings than MCP primary-care clients by a significant but
slight margin. Similarly, some studies provide evidence that
interprofessional SRFCs are capable of performing at the
functional level of an experienced free clinic, further affirming
the societal value of student-run mobile health units
(Lawrence et al., 2015). UCLA MCP is only able to connect
underserved communities to mainstream care by building
empathetic relationships and being a consistent healthcare
delivery system for our clients. The fact that they have positive
perceptions of our clinical settings and volunteers demonstrates our effectiveness in advocating for them.
Although ratings are consistently high, areas of improvement include waiting time before receiving services, clinic
safety and clinic cleanliness. These three categories received
relatively lower scores than staff behaviour and distributed
items. At a mean satisfaction score of 3.5, our clients are least
satisfied with the time taken to receive services, consistent
with previous literature on the strong inverse relationship
between wait times and patient satisfaction in outpatient
care systems (Michael, Schaffer, Egan, Little, & Pritchard,
2013). While a majority (62.2%) of our returning clients has
referred others to our clinic, lengthy queues and service delays
may explain why this number is not higher. Some clients may
be concerned that word-of-mouth referrals will drive up
competition for resources at our clinics. With limited supplies
and staff availability, this could potentially result in longer
waiting times. Additionally, as more individuals seek services,
the safety and cleanliness of our clinics may suffer as well. In
Hollywood/West Hollywood, serving our clients on the streets
makes it challenging to maintain a pristine environment.
Implementing organised regular sweeps and trash collection
rotations within our clinical protocol may help. At our indoor
Santa Monica sites, a crowded setting can also make our
clients feel unsafe. Clearing out multiple exit pathways may
alleviate some safety concerns. Despite these capacity and
space constraints, however, MCP clients still prefer our clinic
to other free local clinics and the ER at high rates.
This study and our client questionnaire face a few limitations. In an effort to standardise responses and decrease time
spent on the questionnaire, we designed questions that have
minimal variability in answer options. Future studies with
more qualitative data could further explain our clients' perception of our operations. For example, we do not know
which free clinics are preferred to ours and what makes
them more preferable. We also did not collect data about
the types of healthcare resources that we most effectively
deliver to 81.3% of respondents. These data could help narrow
our focus when attempting to improve clinical functions.
Additionally, the satisfaction questionnaire was initially created for the intent of improving clients' experience and we did
not conduct activities to determine reliability even though the
questionnaire was informed by prior work. Without doing
efforts to determine reliability or validity, the instrument is
less robust.
Non-response bias may also be a limitation to our interpretation of client responses, because clients who may differ
characteristically from the sample analysed in this study may
have been more likely to opt out of participating. While
respondent demographics were not significantly different
from those of the client population, non-respondents may
have still differed in their satisfaction ratings from our participant sample. This highlights the issue of low response rates
(18.3%) and calls into question whether clients who participate accurately represent the perspectives of all clientele.
However, we acknowledge that an array of factors may drive
low response rates in MCP's client population. For example,
clients often deal with conflicting priorities, including obtaining a meal from adjacent food lines and securing clothes from
donation bins. Many clients also suffer from incapacitating
mental health issues, rendering administration of our questionnaire challenging. Additionally, clients under the influence of alcohol or drugs often did not express interest in or
were incapable of participating. Further efforts to address
these methodological obstacles and improve generalisability
of results would strengthen our framework and benefit clinical operations.
Concluding comments
In this article, we have presented that client perceptions of
quality of care are critical for the long-term retention of
clients and for building trustworthy physician–client relationships. By administering a simple yet effective client questionnaire from 2012 to 2015, the UCLA MCP identified areas for
improvement as well as successful interventions that were
already in place. These data can be used in implementing
enhancements to our clinical model and designing new initiatives to better serve our clients. By offering our homeless
clients the opportunity to rate their satisfaction with UCLA
MCP, we give medically disenfranchised individuals a voice in
shaping their care. Our client satisfaction questionnaire allows
our volunteer team to be highly responsive to client needs.
Although we did not validate our instrument, we do present
a versatile, simple and client-centred quality of care assessment
tool that can help mobile and non-mobile SRFCs alike track
their client satisfaction and improve their models based on
individual feedback. As interprofessional student-run health
units become more popular across the nation, we need to be
aware of our role in the community: to deliver quality comprehensive care to marginalised individuals who cannot access
health care otherwise. Informative quality of care assessment
tools like the one presented in this article can effectively help
many types of SRFCs achieve their client-centred missions.
208 K. ASANAD ET AL.
Both mobile and non-mobile SRFCs uniquely function outside traditional institutional walls, where student volunteers
have the opportunity to build candid relationships with underserved clients and connect them into existing healthcare systems. In order to effectively weave SRFCs into the national
healthcare landscape, evidence of high standard of care must
be provided to university faculty, grant foundations, and established primary-care providers. Developing robust frameworks to
evaluate perceived SRFC quality of care has proven to be challenging given the highly variable needs of vulnerable communities. Nevertheless, when fully staffed and financially secured,
student-run free clinics can make great strides in mending the
gaps in our social safety net. While there remains much to learn
about best practices in delivering care to medically disenfranchised communities, the UCLA MCP's client satisfaction questionnaire represents a valuable framework for evaluating client
perceptions of student-run healthcare.
Acknowledgements
We acknowledge the support and help of all of the medical students,
public health graduate students, undergraduate students, and the clients
of the Mobile Clinic Project.
Declaration of interest
The authors report no conflicts of interest. The authors alone are
responsible for the writing and content of this article.
References
Beck, E. (2005). The UCSD Student-Run Free Clinic Project:
Transdisciplinary health professional education. Journal of Health
Care for the Poor and Underserved, 16, 207–219. doi:10.1353/
hpu.2005.0026
Biel, M. G., Gilhuly, D. K., Wilcox, N. A., & Jacobstein, D. (2014). Family
homelessness: A deepening crisis in urban communities. Journal of the
American Academy of Child & Adolescent Psychiatry, 53, 1247–1250.
doi:10.1016/j.jaac.2014.08.015
Brewer, M. L., & Stewart-Wynne, E. G. (2013). An Australian hospitalbased student training ward delivering safe, client-centred care while
developing students' interprofessional practice capabilities. Journal of
Interprofessional Care, 27, 482–488. doi:10.3109/
13561820.2013.811639
Byrne, T., Munley, E. A., Fargo, J. D., Montgomery, A. E., & Culhane, D.
P. (2013). New perspectives on community-level determinants of
homelessness. Journal of Urban Affairs, 35, 607–625. doi:10.1111/
j.1467-9906.2012.00643.x
Clark, D. L., Melillo, A., Wallace, D., Pierrel, S., & Buck, D. S. (2003). A
multidisciplinary, learner-centered, student-run clinic for the homeless. Family Medicine, 35, 394–397.
Colorado Coalition for the Homeless. (2013). Developing an integrated
health care model for homeless and other vulnerable populations in
Colorado: A report from the colorado coalition for the homeless.
Retrieved from http://www.coloradocoalition.org/!userfiles/Library/
CCH.SIM.2013.pdf
Danhausen, K., Joshi, D., Quirk, S., Miller, R., Fowler, M., & Schorn, M.
N. (2015). Facilitating access to prenatal care through an interprofessional student-run free clinic. Journal of Midwifery & Women's
Health, 60, 267–273. doi:10.1111/jmwh.12304
Drain, M. (2001). Quality improvement in primary care and the importance of patient perceptions. Journal of Ambulatory Care
Management, 24, 30–46. doi:10.1097/00004479-200104000-00005
Ellett, J. D., Campbell, J. A., & Gonsalves, W. C. (2010). Patient satisfaction in a student-run free medical clinic. Family Medicine, 42, 16–18.
Ericson, A., Löfgren, S., Bolinder, G., Reeves, S., Kitto, S., & Masiello, I.
(2017). Interprofessional education in a student-led emergency
department: A realist evaluation. Journal of Interprofessional Care,
31(2), 199–206. doi:10.1080/13561820.2016.1250726
Essential Hospitals Institute. (2013). Facilitators and barriers to providing
patient-centered care to patient populations at risk for health disparities
in safety-net settings. Retrieved from http://www.pcori.org/assets/
2014/01/PCORI-Facilitators-Barriers-Providing-Patient-CenteredChronic-Disease-Care-120613.pdf
Holmqvist, M., Courtney, C., Meili, R., & Dick, A. (2012). Student-run
clinics: Opportunities for interprofessional education and increasing
social accountability. Journal of Research in Interprofessional Practice
and Education, 2, 264–277.
Hwang, S. W., & Henderson, M. J. (2010). Health care utilization in
homeless people: Translating research into policy and practice.
Agency for Healthcare Research and Quality Working Paper No.
10002. Retrieved from https://meps.ahrq.gov/data_files/publications/
workingpapers/wp_10002.pdf
Hylin, U., Nyholm, H., Mattiasson, A.-C., & Ponzer, S. (2007).
Interprofessional training in clinical practice on a training ward for
healthcare students: A two-year follow-up. Journal of Interprofessional
Care, 21, 277–288. doi:10.1080/13561820601095800
Jain, S., & Buchanan, D. (2003). A curriculum in homeless health care
was effective in increasing students' knowledge. Medical Education,
37, 1032–1033. doi:10.1046/j.1365-2923.2003.01657.x
Kertesz, S., Pollio, D., Jones, R., Steward, J., Stringfellow, E. J., Gordon, A.
J., . . . Holt, C. L. (2014). Development of the Primary Care QualityHomeless (PCQ-H) Instrument: A practical survey of patients experiences in primary care. Medical Care, 52, 734–742. doi:10.1097/
MLR.0000000000000160
Kushel, M. B., Vittinghoff, E., & Haas, J. S. (2001). Factors associated
with the health care utilization of homeless persons. The Journal of the
American Medical Association, 285, 200–206. doi:10.1001/
jama.285.2.200
Lawrence, D., Bryant, T. K., Nobel, T. B., Dolansky, M. A., & Singh, M. K.
(2015). A comparative evaluation of patient satisfaction outcomes in an
interprofessional student-run free clinic. Journal of Interprofessional
Care, 29, 445–450. doi:10.3109/13561820.2015.1010718
Liberman, K. M., Meah, Y. S., Chow, A., Tornheim, J., Rolon, O., &
Thomas, D. C. (2011). Quality of mental health care at a student-run
clinic: Care for the uninsured exceeds that of publicly and privately
insured populations. Journal of Community Health, 36, 733–740.
doi:10.1007/s10900-011-9367-5
Lie, D. A., Forest, C. P., Walsh, A., Banzali, Y., & Lohenry, K. (2016).
What and how do students learn in an interprofessional student-run
clinic? An educational framework for team-based care. Medical
Education Online, 21, 31900. doi:10.3402/meo.v21.31900
Lin, W., Bharel, M., Zhang, J., O'Connell, E., & Clark, R. E. (2015).
Frequent Emergency Department Visits and Hospitalizations Among
Homeless People With Medicaid: Implications for Medicaid
Expansion. American Journal of Public Health, 105, S716–S722.
doi:10.2105/AJPH.2015.302693
Martins, D. C. (2008). Experiences of homeless people in the health care
delivery system: A descriptive phenomenological study. Public Health
Nursing, 25, 420–430. doi:10.1111/phn.2008.25.issue-5
Michael, M., Schaffer, S. D., Egan, P. L., Little, B. B., & Pritchard, P. S.
(2013). Improving wait times and patient satisfaction in primary care.
Journal for Healthcare Quality, 35, 50–60. doi:10.1111/jhq.12004
Pelling, S., Kalen, A., Hammar, M., & Wahlström, O. (2011). Preparation
for becoming members of health care teams: Findings from a 5-year
evaluation of a student interprofessional training ward. Journal of
Interprofessional Care, 25, 328–332. doi:10.3109/
13561820.2011.578222
Post, P. (2007). Mobile health care for homeless people: Using vehicles to
extend care. National Health Care for the Homeless Council. Retrieved
from https://www.nhchc.org/wp-content/uploads/2012/02/mobile
health.pdf
Reeves, S., & Freeth, D. (2002). The London training ward: An innovative
interprofessional learning initiative. Journal of Interprofessional Care,
16, 41–52. doi:10.1080/13561820220104159
JOURNAL OF INTERPROFESSIONAL CARE 209
Ryskina, K. L., Meah, Y. S., & Thomas, D. C. (2013). Quality of diabetes
care at a student-run free clinic. In V. M. Brennan (Ed.), Free clinics:
Local responses to health care needs (pp. 189–201). Baltimore, MD:
The Johns Hopkins University Press.
Schutte, T., Tichelaar, J., Dekker, R. S., Agtmael, M. A., De Vries, T. P., &
Richir, M. C. (2015). Learning in student-run clinics: A systematic
review. Medical Education, 49, 249–263. doi:10.1111/medu.12625
Seif, G., Coker-Bolt, P., Kraft, S., Gonsalves, W., Simpson, K., & Johnson,
E. (2014). The development of clinical reasoning and interprofessional
behaviors: Service-learning at a student-run free clinic. Journal of
Interprofessional Care, 28, 559–564. doi:10.3109/
13561820.2014.921899
Simpson, S. A., & Long, J. A. (2007). Medical student-run health clinics:
Important contributors to patient care and medical education. Journal
of General Internal Medicine, 22, 352–356. doi:10.1007/s11606-006-
0073-4
Smith, S., Thomas, R., Cruz, M., Griggs, R., Moscato, B., & Ferrara, A.
(2014b). Presence and characteristics of student-run free clinics in
medical schools. Journal of the American Medical Association, 312,
2407–2410. doi:10.1001/jama.2014.16066
Smith, S. D., Yoon, R., Johnson, M. L., Natarajan, L., & Beck, E. (2014a).
The effect of involvement in a student-run free clinic project on
attitudes toward the underserved and interest in primary care.
Journal of Health Care for the Poor and Underserved, 25, 877–889.
doi:10.1353/hpu.2014.0083
Steinbach, A., Swartzberg, J., & Carbone, V. (2001). The Berkeley
Suitcase Clinic: Homeless services by undergraduate and medical
student teams. Academic Medicine, 76, 524. doi:10.1097/00001888-
200105000-00058
Turnbull, J., Muckle, W., & Masters, C. (2007). Homelessness and health.
Canadian Medical Association Journal, 177, 1065–1066. doi:10.1503/
cmaj.071294
Wen, C. K., Hudak, P. L., & Hwang, S. W. (2007). Homeless People's
Perceptions of Welcomeness and Unwelcomeness in Healthcare
Encounters. Journal of General Internal Medicine, 22, 1011–1017.
doi:10.1007/s11606-007-0183-7
Zanotti, R., Sartor, G., & Canova, C. (2015). Effectiveness of interprofessional education by on-field training for medical students, with a prepost design. BMC Medical Education, 15, 121. doi:10.1186/s12909-
015-0409-z
210 K. ASANAD ET AL.
Copyright of Journal of Interprofessional Care is the property of Taylor & Francis Ltd and its
content may not be copied or emailed to multiple sites or posted to a listserv without the
copyright holder's express written permission. However, users may print, download, or email
articles for individual use.
---
Are you busy and do not have time to handle your assignment? Are you scared that your paper will not make the grade? Do you have responsibilities that may hinder you from turning in your assignment on time? Are you tired and can barely handle your assignment? Are your grades inconsistent?
Whichever your reason is, it is valid! You can get professional academic help from our service at affordable rates. We have a team of professional academic writers who can handle all your assignments.
Plagiarism free papers
Timely delivery
Any deadline
Skilled, Experienced Native English Writers
Subject-relevant academic writer
Adherence to paper instructions
Ability to tackle bulk assignments
Reasonable prices
24/7 Customer Support
Get superb grades consistently
Online Academic Help With Different Subjects
Literature
Students barely have time to read. We got you! Have your literature essay or book review written without having the hassle of reading the book. You can get your literature paper custom-written for you by our literature specialists.
Finance
Do you struggle with finance? No need to torture yourself if finance is not your cup of tea. You can order your finance paper from our academic writing service and get 100% original work from competent finance experts.
Computer science
Computer science is a tough subject. Fortunately, our computer science experts are up to the match. No need to stress and have sleepless nights. Our academic writers will tackle all your computer science assignments and deliver them on time. Let us handle all your python, java, ruby, JavaScript, php , C+ assignments!
Psychology
While psychology may be an interesting subject, you may lack sufficient time to handle your assignments. Don't despair; by using our academic writing service, you can be assured of perfect grades. Moreover, your grades will be consistent.
Engineering
Engineering is quite a demanding subject. Students face a lot of pressure and barely have enough time to do what they love to do. Our academic writing service got you covered! Our engineering specialists follow the paper instructions and ensure timely delivery of the paper.
Nursing
In the nursing course, you may have difficulties with literature reviews, annotated bibliographies, critical essays, and other assignments. Our nursing assignment writers will offer you professional nursing paper help at low prices.
Sociology
Truth be told, sociology papers can be quite exhausting. Our academic writing service relieves you of fatigue, pressure, and stress. You can relax and have peace of mind as our academic writers handle your sociology assignment.
Business
We take pride in having some of the best business writers in the industry. Our business writers have a lot of experience in the field. They are reliable, and you can be assured of a high-grade paper. They are able to handle business papers of any subject, length, deadline, and difficulty!
Statistics
We boast of having some of the most experienced statistics experts in the industry. Our statistics experts have diverse skills, expertise, and knowledge to handle any kind of assignment. They have access to all kinds of software to get your assignment done.
Law
Writing a law essay may prove to be an insurmountable obstacle, especially when you need to know the peculiarities of the legislative framework. Take advantage of our top-notch law specialists and get superb grades and 100% satisfaction.
What discipline/subjects do you deal in?
We have highlighted some of the most popular subjects we handle above. Those are just a tip of the iceberg. We deal in all academic disciplines since our writers are as diverse. They have been drawn from across all disciplines, and orders are assigned to those writers believed to be the best in the field. In a nutshell, there is no task we cannot handle; all you need to do is place your order with us. As long as your instructions are clear, just trust we shall deliver irrespective of the discipline.
Are your writers competent enough to handle my paper?
Our essay writers are graduates with bachelor's, masters, Ph.D., and doctorate degrees in various subjects. The minimum requirement to be an essay writer with our essay writing service is to have a college degree. All our academic writers have a minimum of two years of academic writing. We have a stringent recruitment process to ensure that we get only the most competent essay writers in the industry. We also ensure that the writers are handsomely compensated for their value. The majority of our writers are native English speakers. As such, the fluency of language and grammar is impeccable.
What if I don't like the paper?
There is a very low likelihood that you won't like the paper.
Reasons being:
When assigning your order, we match the paper's discipline with the writer's field/specialization. Since all our writers are graduates, we match the paper's subject with the field the writer studied. For instance, if it's a nursing paper, only a nursing graduate and writer will handle it. Furthermore, all our writers have academic writing experience and top-notch research skills.
We have a quality assurance that reviews the paper before it gets to you. As such, we ensure that you get a paper that meets the required standard and will most definitely make the grade.
In the event that you don't like your paper:
The writer will revise the paper up to your pleasing. You have unlimited revisions. You simply need to highlight what specifically you don't like about the paper, and the writer will make the amendments. The paper will be revised until you are satisfied. Revisions are free of charge
We will have a different writer write the paper from scratch.
Last resort, if the above does not work, we will refund your money.
Will the professor find out I didn't write the paper myself?
Not at all. All papers are written from scratch. There is no way your tutor or instructor will realize that you did not write the paper yourself. In fact, we recommend using our assignment help services for consistent results.
What if the paper is plagiarized?
We check all papers for plagiarism before we submit them. We use powerful plagiarism checking software such as SafeAssign, LopesWrite, and Turnitin. We also upload the plagiarism report so that you can review it. We understand that plagiarism is academic suicide. We would not take the risk of submitting plagiarized work and jeopardize your academic journey. Furthermore, we do not sell or use prewritten papers, and each paper is written from scratch.
When will I get my paper?
You determine when you get the paper by setting the deadline when placing the order. All papers are delivered within the deadline. We are well aware that we operate in a time-sensitive industry. As such, we have laid out strategies to ensure that the client receives the paper on time and they never miss the deadline. We understand that papers that are submitted late have some points deducted. We do not want you to miss any points due to late submission. We work on beating deadlines by huge margins in order to ensure that you have ample time to review the paper before you submit it.
Will anyone find out that I used your services?
We have a privacy and confidentiality policy that guides our work. We NEVER share any customer information with third parties. Noone will ever know that you used our assignment help services. It's only between you and us. We are bound by our policies to protect the customer's identity and information. All your information, such as your names, phone number, email, order information, and so on, are protected. We have robust security systems that ensure that your data is protected. Hacking our systems is close to impossible, and it has never happened.
How our Assignment  Help Service Works
You fill all the paper instructions in the order form. Make sure you include all the helpful materials so that our academic writers can deliver the perfect paper. It will also help to eliminate unnecessary revisions.
2.      Pay for the order
Proceed to pay for the paper so that it can be assigned to one of our expert academic writers. The paper subject is matched with the writer's area of specialization.
3.      Track the progress
You communicate with the writer and know about the progress of the paper. The client can ask the writer for drafts of the paper. The client can upload extra material and include additional instructions from the lecturer. Receive a paper.
4.      Download the paper
The paper is sent to your email and uploaded to your personal account. You also get a plagiarism report attached to your paper.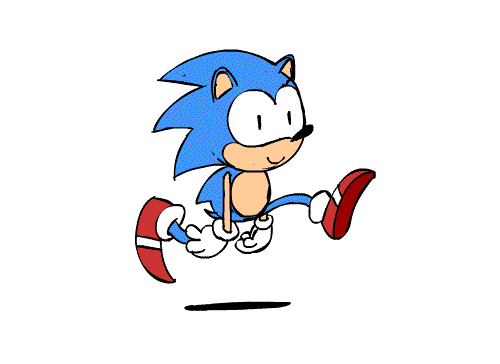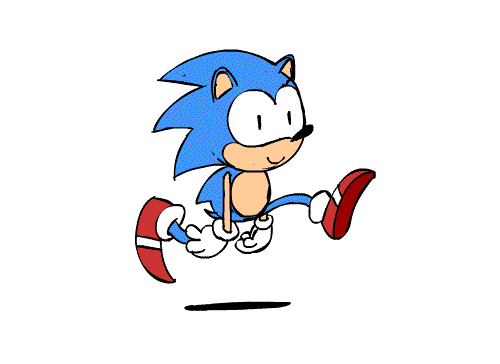 PLACE THIS ORDER OR A SIMILAR ORDER WITH US TODAY AND GET A PERFECT SCORE!!!
---